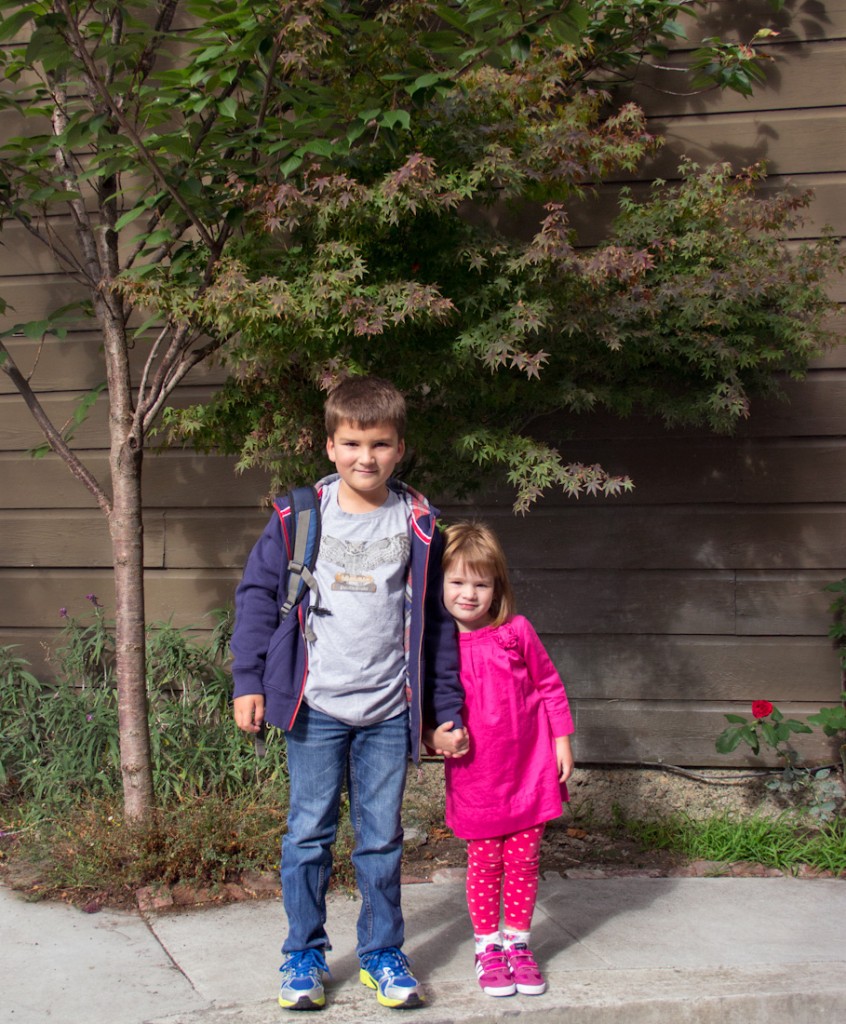 We were out the door on time at 9am :)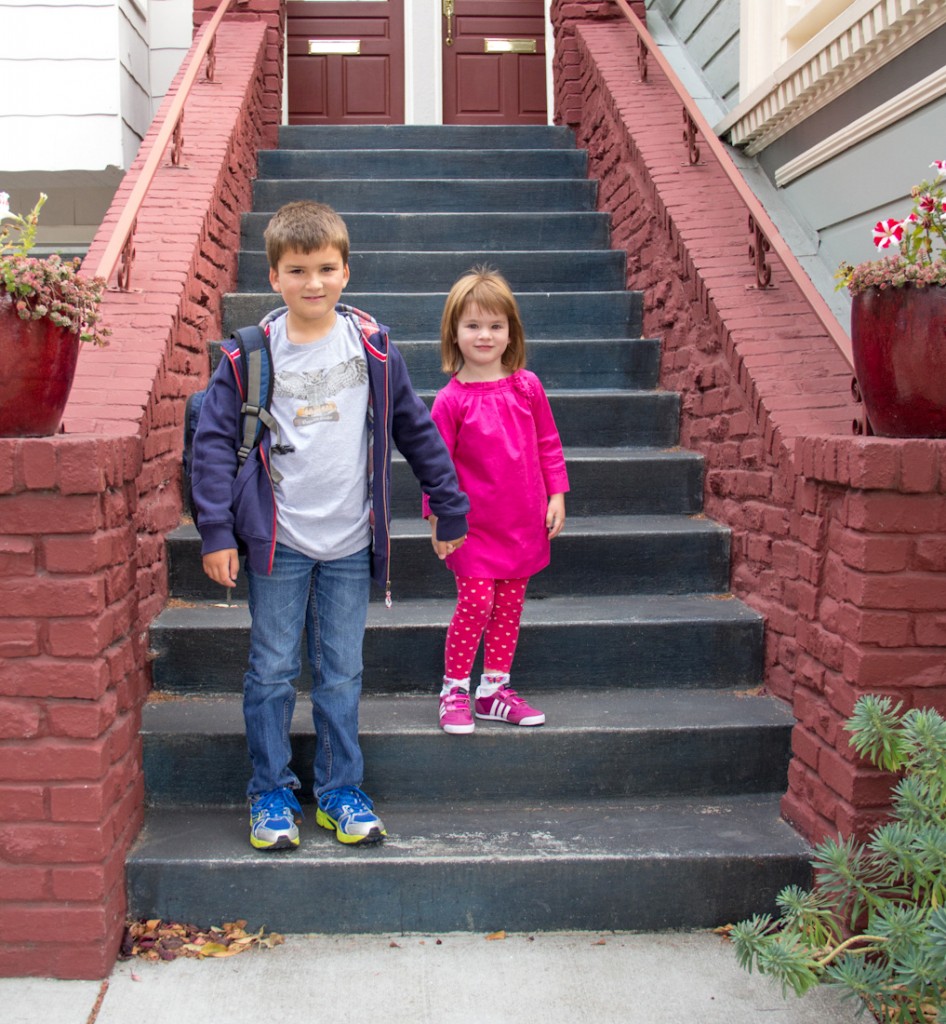 I couldn't remember if I do the trees or the front steps, so we did both.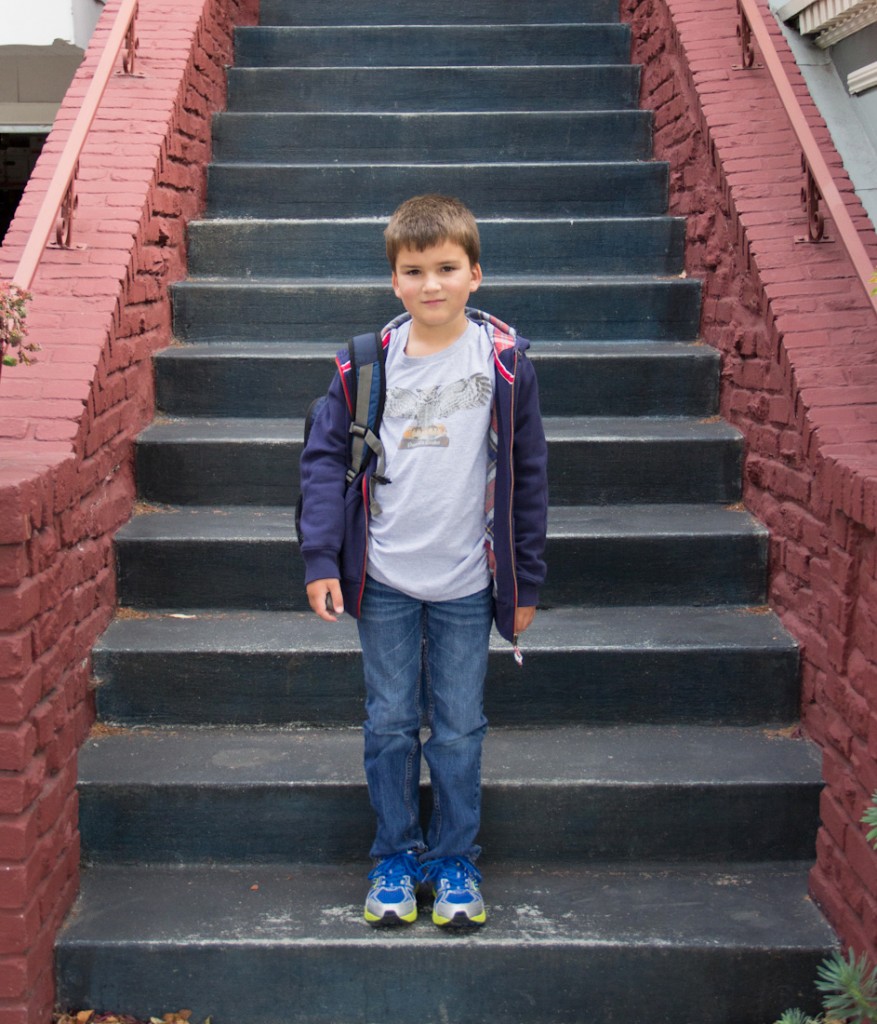 This is Oscar's post, so we did one of him solo.

On the drive to school, you can see the weather. A thick patch of fog sits right on Cole Valley (This is looking down 17th.) We were guessing if it extended to Clarendon or not. One never knows.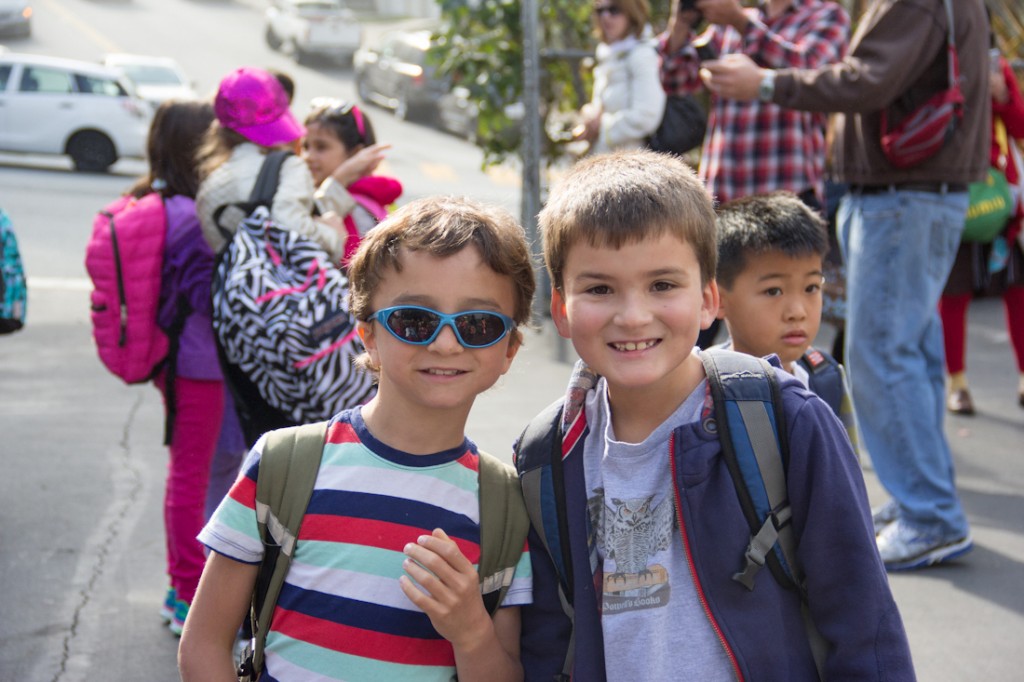 We found Hugo!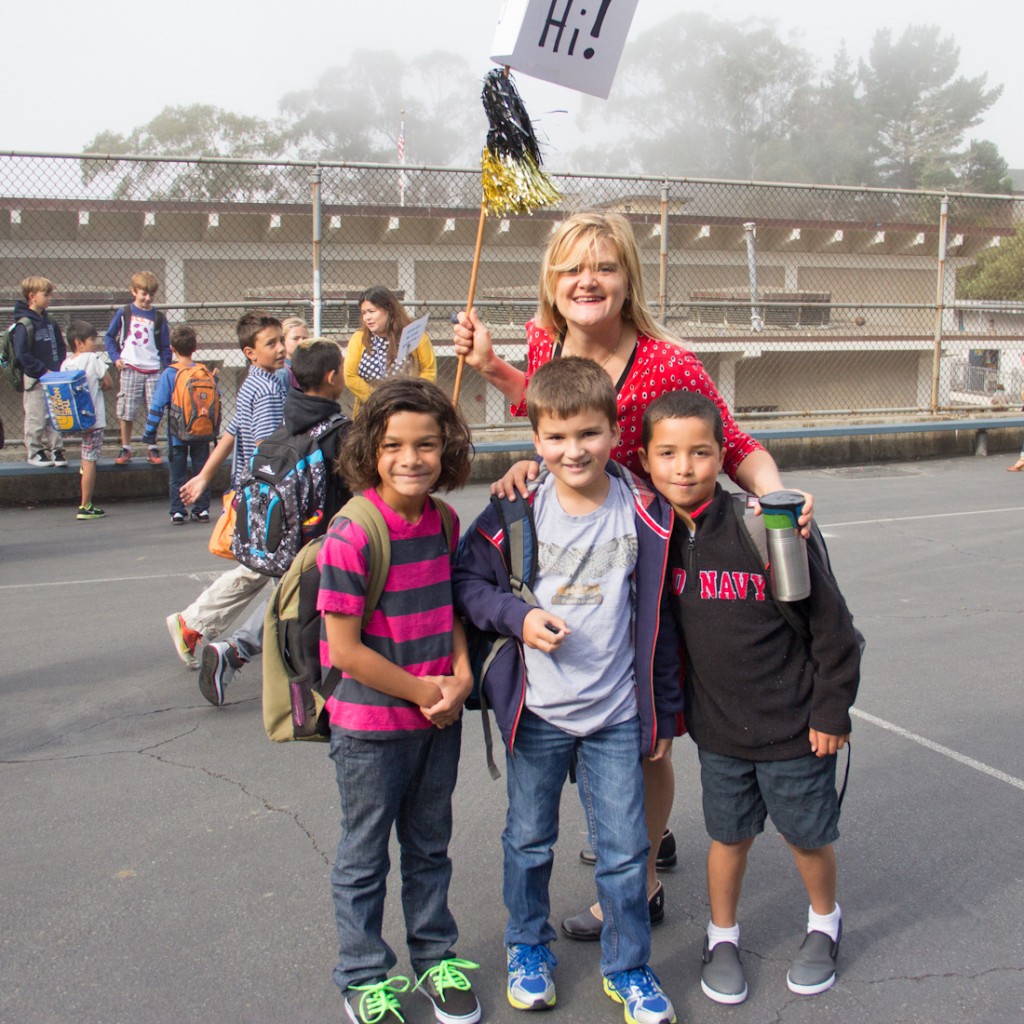 We found Tamir and Gio! And our teacher Jodi Frandle.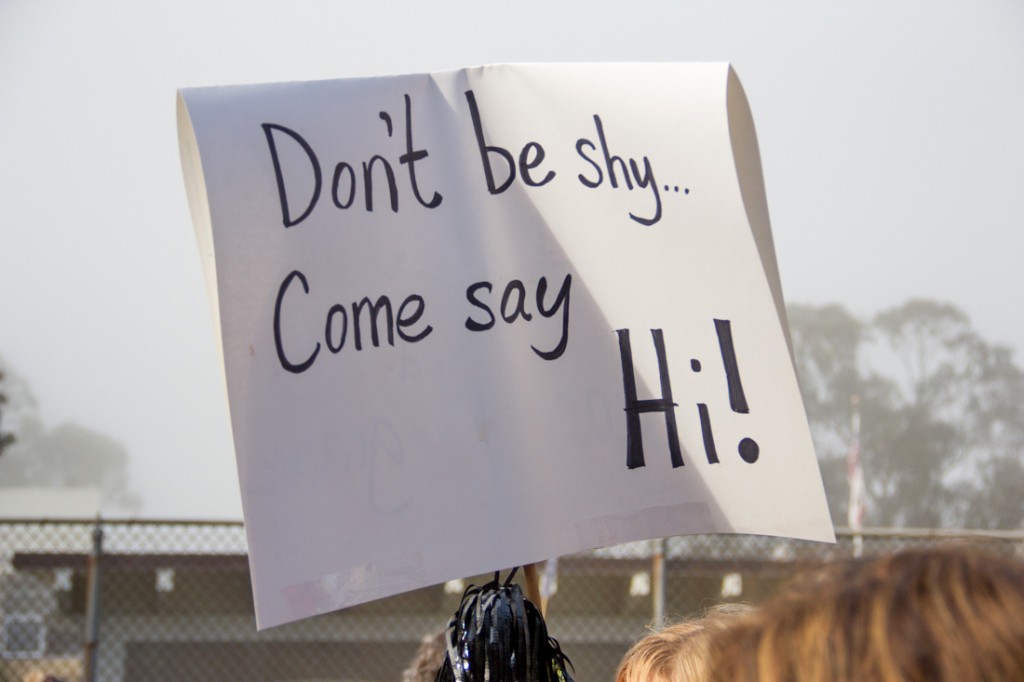 Jodi had the cutest sign. She's gonna be terrific.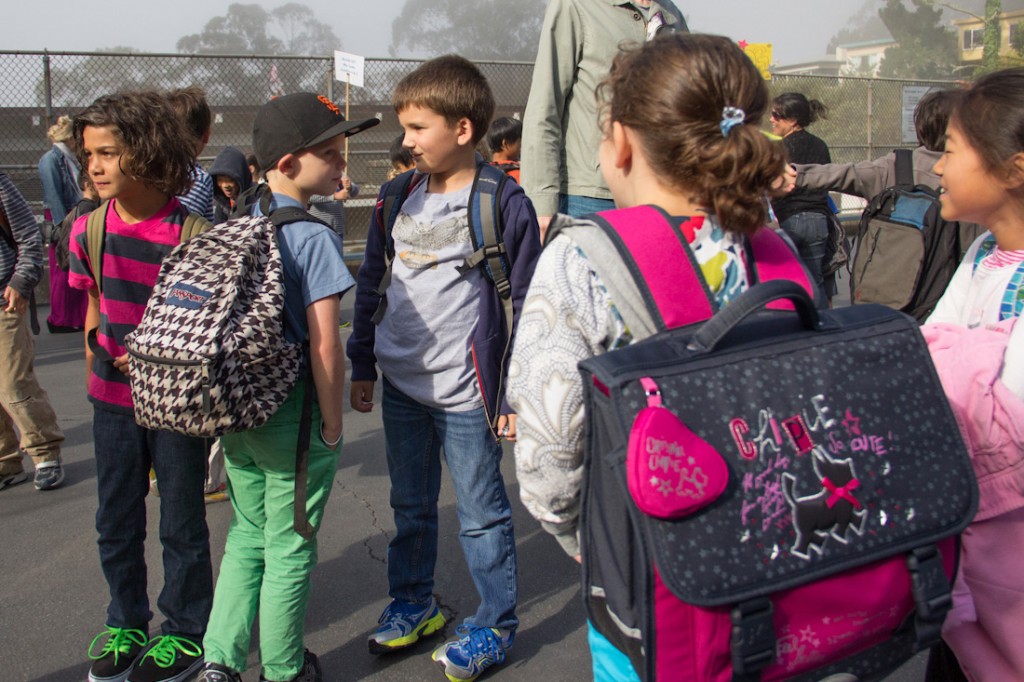 Hmmm where's Lucas…

Oscar is in a bungalow again this year. I like it (for easy access!) Can you believe: Third Grade!!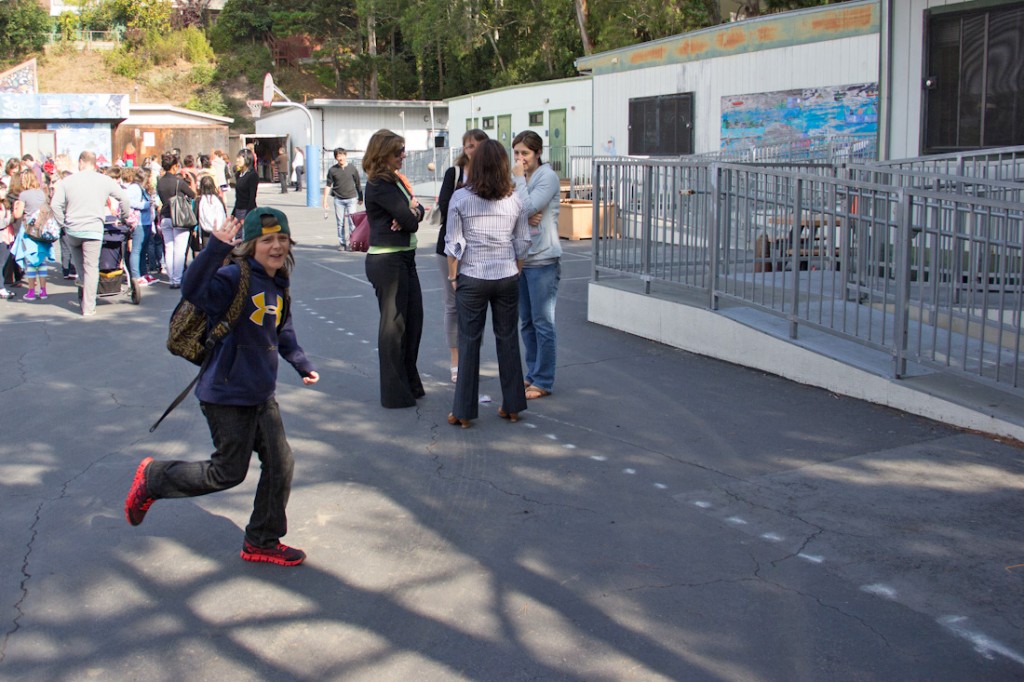 We found Lucas! :)
Ps. Last year seems so long ago