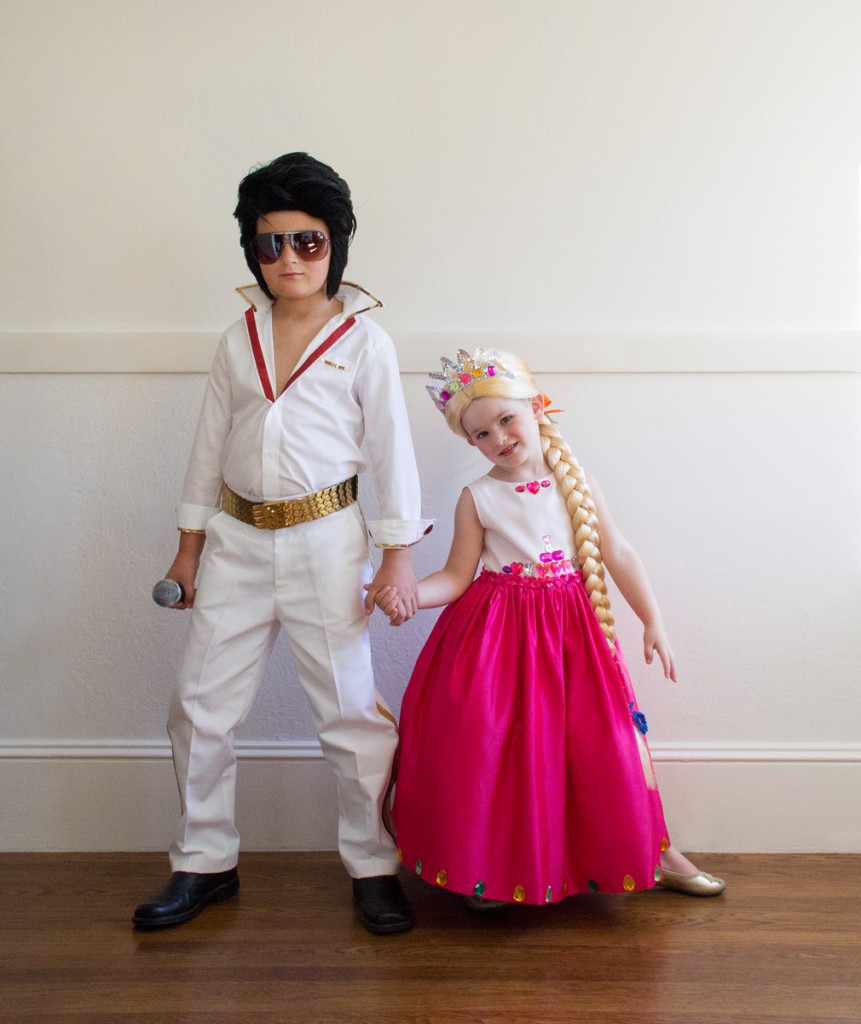 These were taken on Saturday, which is our annual Halloween Party at the preschool.
This year the real Halloween falls on a Thursday, and we are excited for trick-or-treating, but it won't be such a fashion show. If I predict correctly, it will be a race to get out there in costume, a race to get candy with maybe a few clicks of the iphone, and then a race to get the kids into bed.
In any case, here's this year's efforts. I give you Elvis, and Rapunzel.