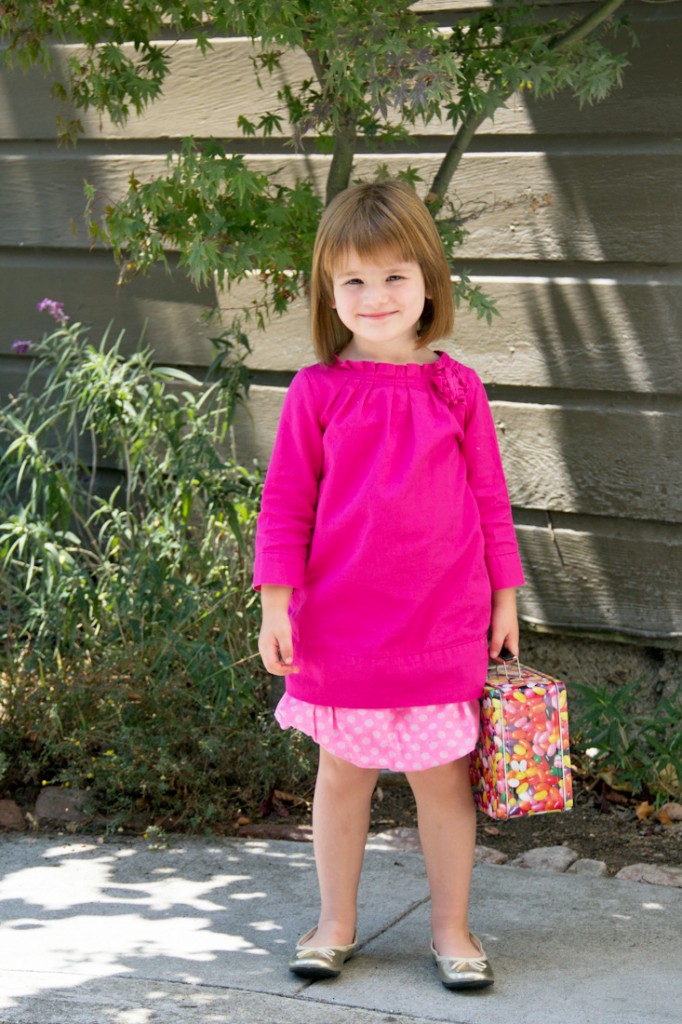 Lucy goes to school in the afternoons. I used to think that kids should go to school in the morning, on principle or something, so Oscar always went for the AM program. I'm no longer hung up on that arbitrary concept, and we enjoy the PM program as a paragon (fancy word in honor of b2s).
Lucy and I enjoy quiet mornings together. Then she heads to Laurel Hill at 1pm.
(This year she will go at noon on Mondays and Wednesdays)

This is the classic. Maybe next week I'll go back, find more of these, and do a round up.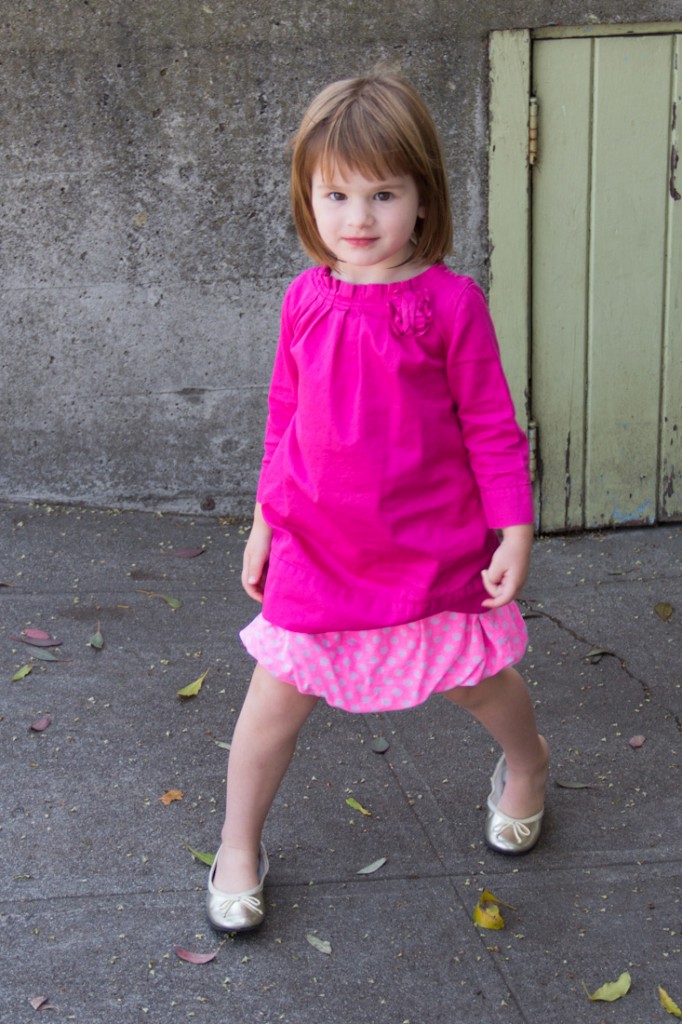 Vibrant in her pink. The skirt-under-dress is a Lucy fashion staple.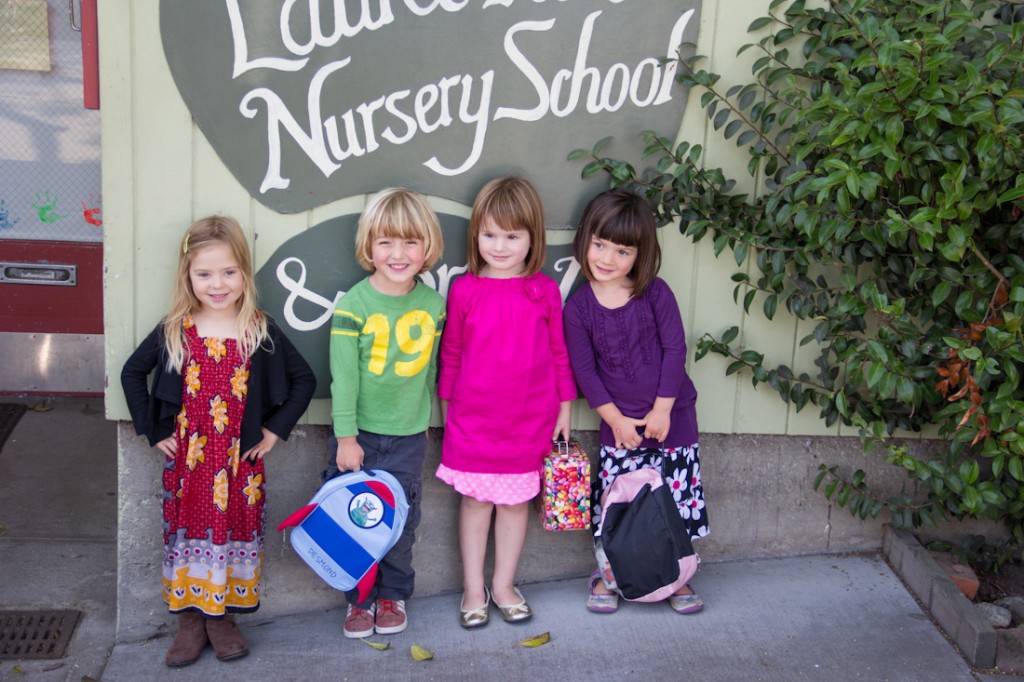 Zosia, Desmond, Lu and Ivy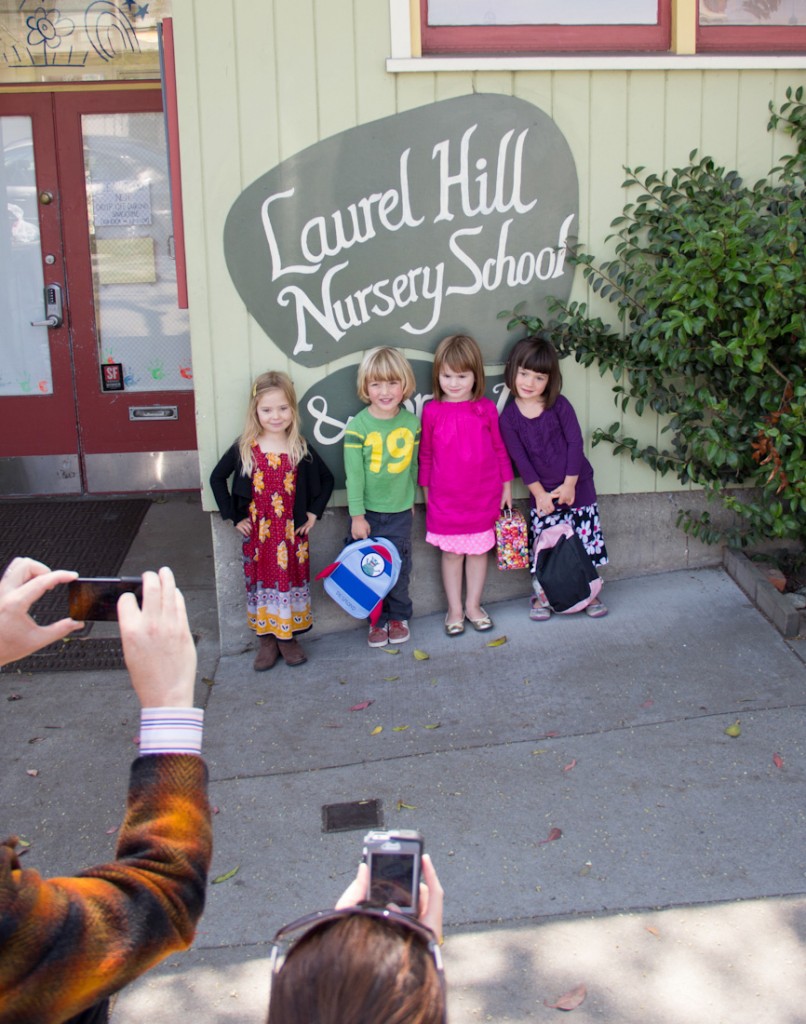 There was paparazzi too. It was cute to see all the parents showing up with their cameras – to get their kid photo under the sign.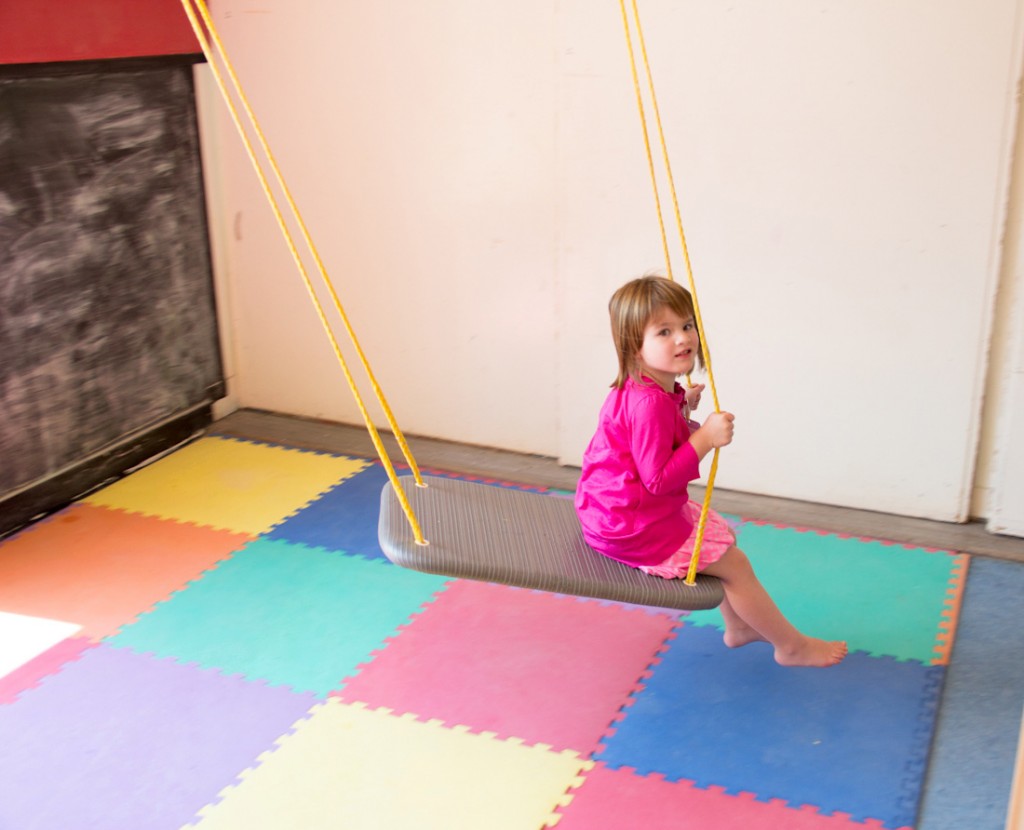 Lucy is looking to find a bestie this year…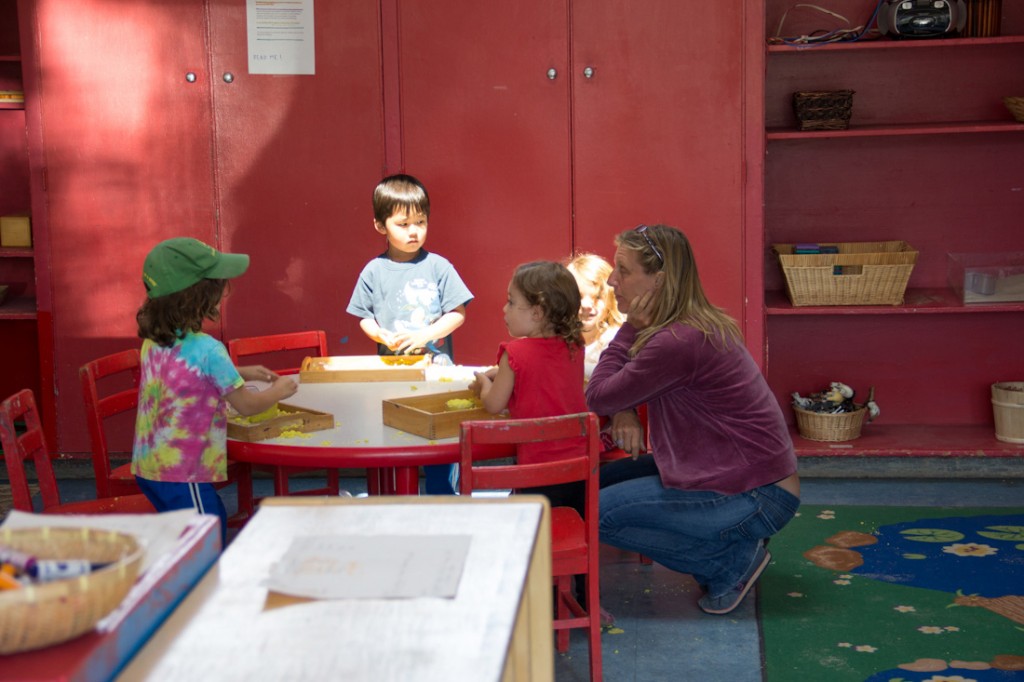 We are in Red Room this year! First year for the Cervarich's to be Not in Yellow Room. And a New Teacher: Lynn Lampky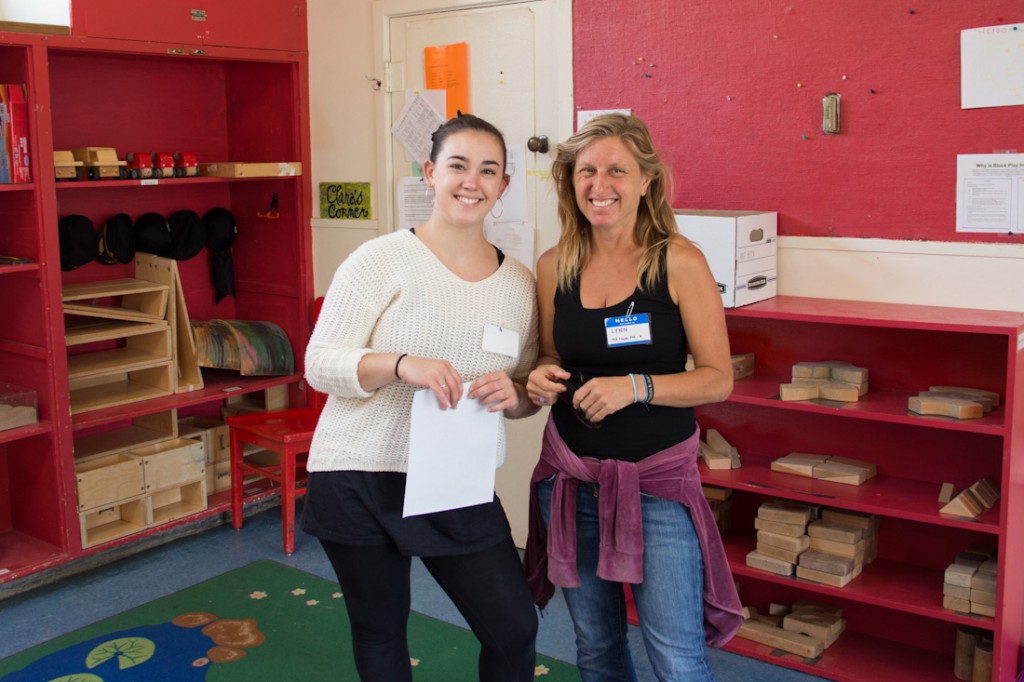 Kaile and Lynn- Truly a dream team!