Off to a good start! I like his teacher a lot (that's her in the photos – Prudence). Drop off is in the upper yard – and if you didn't know – that's kind of a big deal. I haven't checked out the classroom yet (it's off limits to parents until 'back to school night'). We got Tamir in our class again, so that's fun. Oscar reports everything is great. His seat is by the water fountain, "so if I get thirsty, it's easy." Here's to a happy, hydrated year.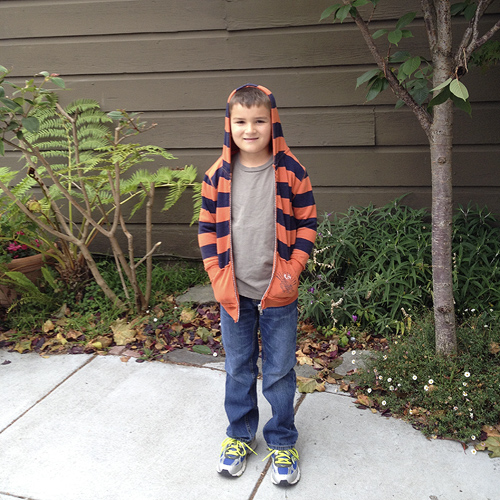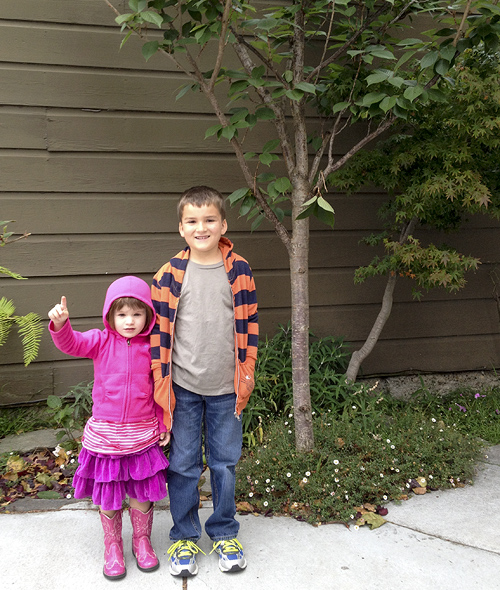 (They both picked out their outfits, entirely. I will try to have some sway tomorrow, on Lucy's first day.)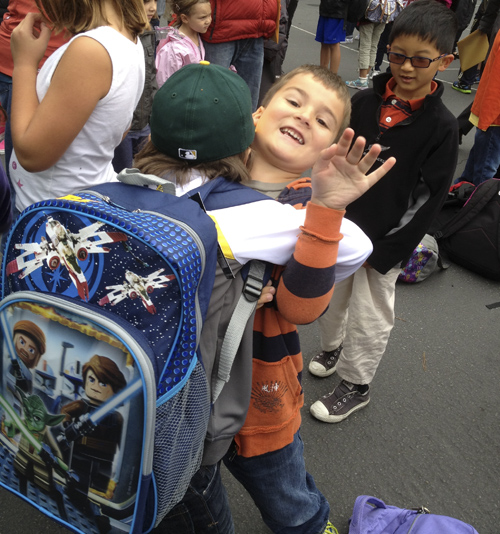 Big hellos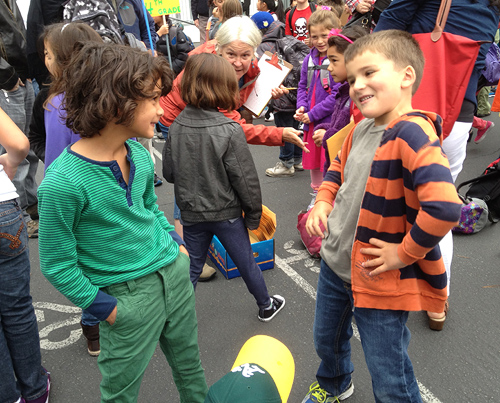 Tamir!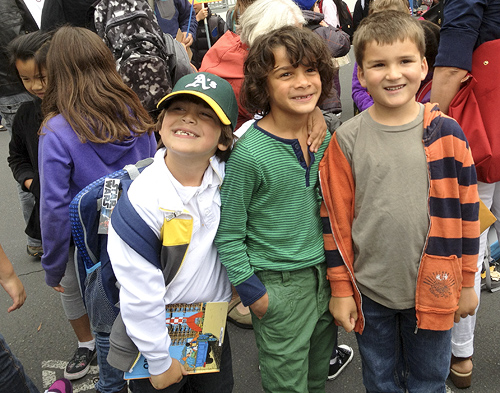 Jacob in the A's hat.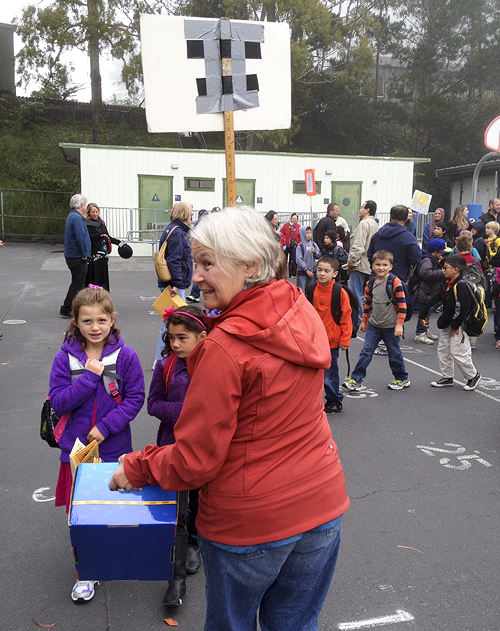 See ya after school!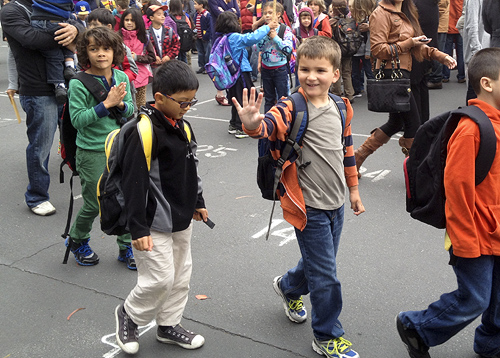 No worries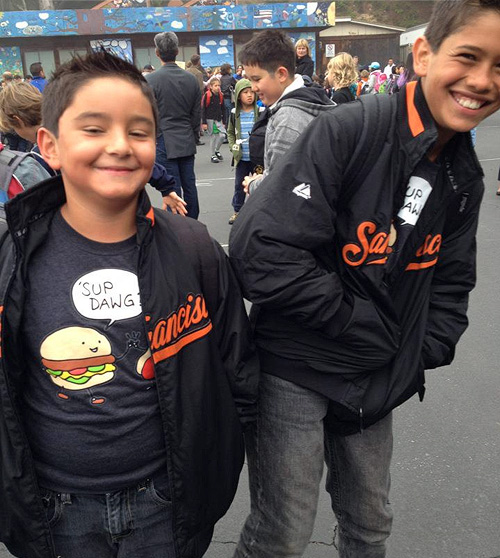 Enzo the 5th grader! Last year at Clarendon!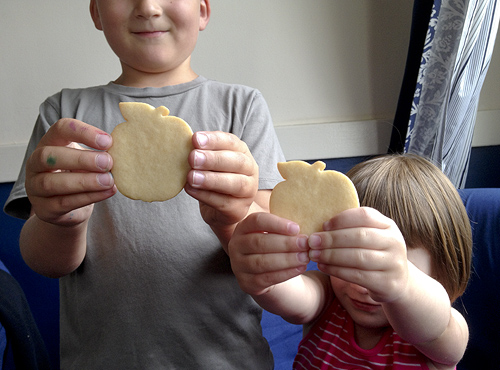 Sweet Kiera sent over apple cookies – in time to make the morning lunchbox! Can you stand it?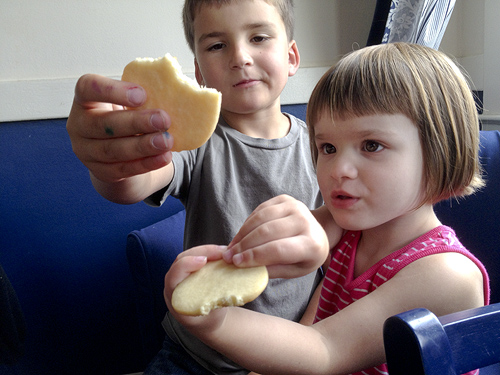 Yum!
—Stand by for Laurel Hill Nursery School – starts tomorrow – 1 to 4pm daily.—