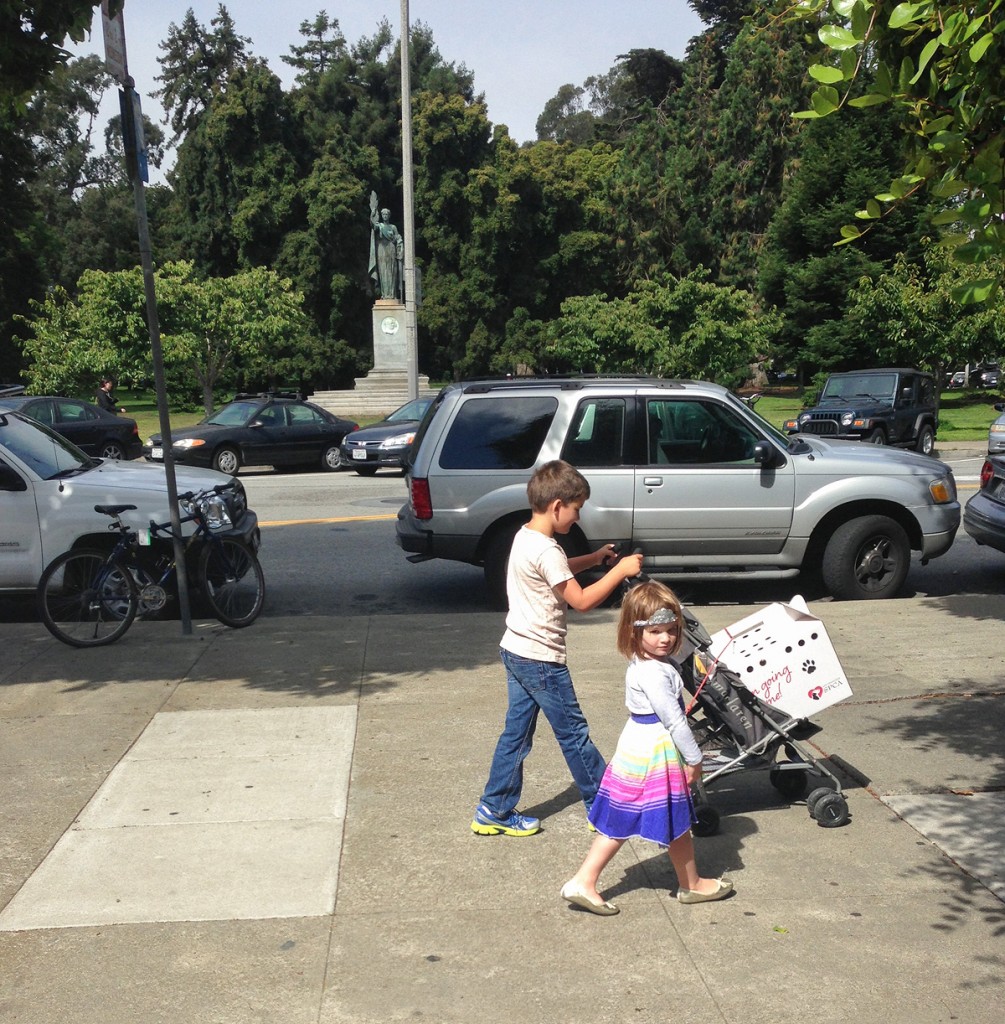 We walked to our new veterinary office, to see Dr. Jessica Hunter.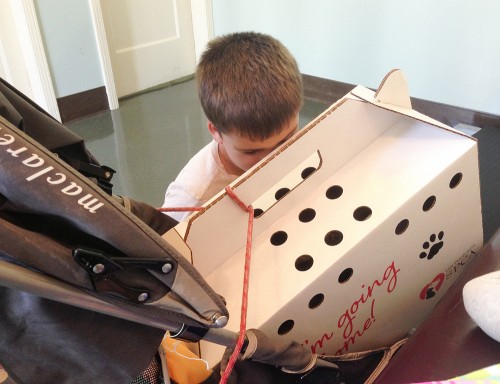 Oscar was very worried about the kittens exposure / well-being, and kept checking on them – it was cute.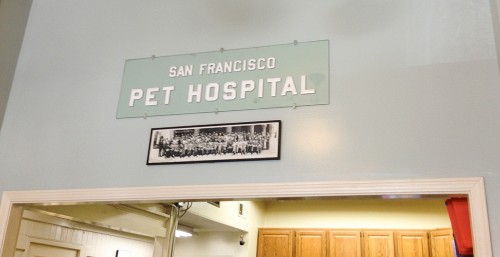 The building and the practice are very old – they have lots of cool old photos on the walls.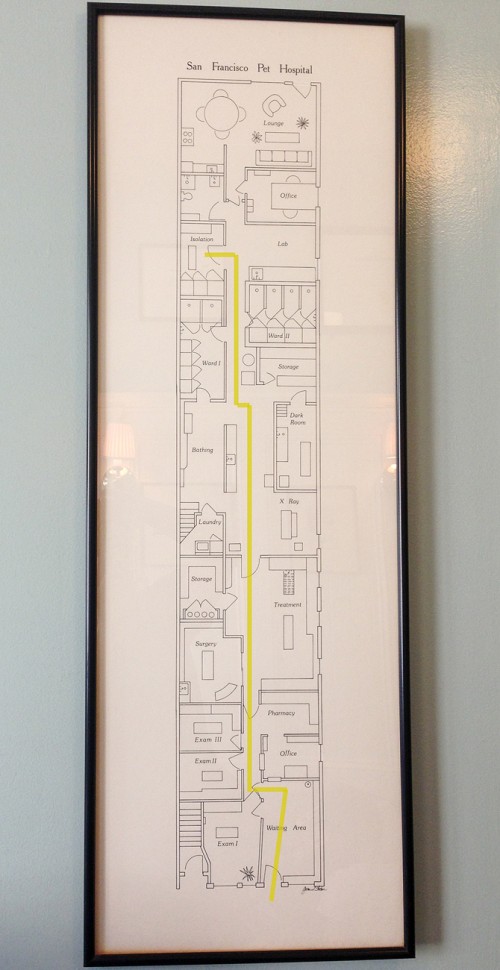 For an unknown reason having to do with the normal exam rooms being unavailable, were seen in a room all the way in the back of the shop. Here's the floor plan (with my highlighter added in Photoshop) so you can see where our 'kitty parade' took us. The kids got an eye-full both on the way in, and the way out. The stroller made us look so silly that all the vet techs and other employees had to look up and smile at us.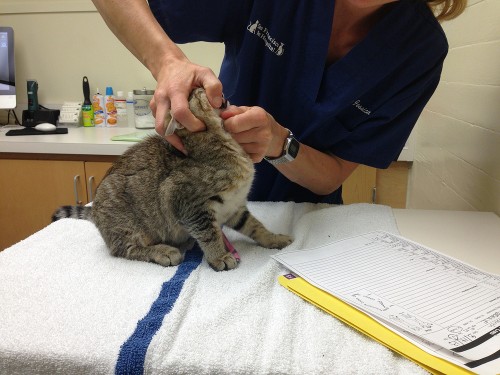 Bonnie went first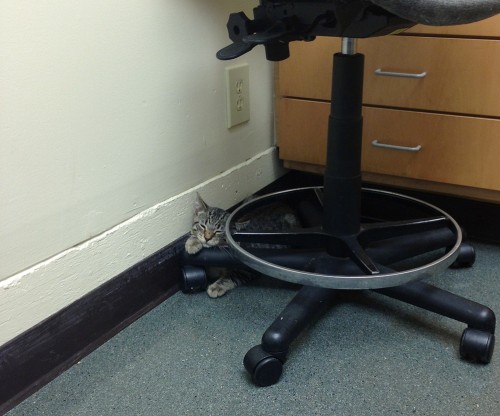 Here's Boz content to avoid scrutiny. (so like him.)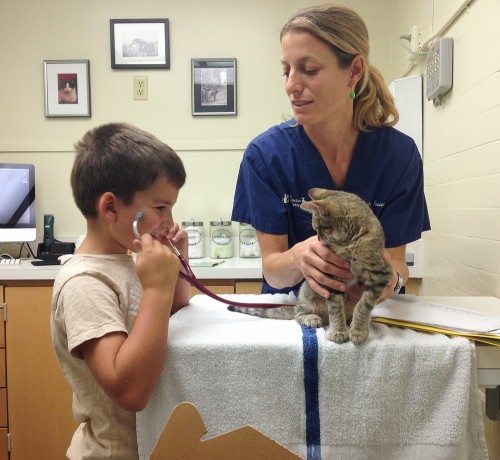 Dr. Hunter was super cool to let the kids hear Bonnie's heartbeat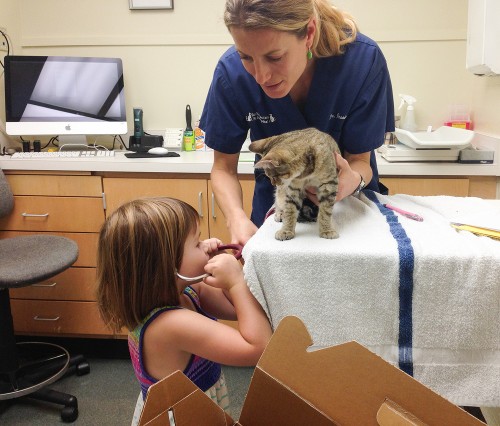 She also weighed the cats. Bonnie is 4 pounds, 5oz, and Boz is 5 pounds, 5oz!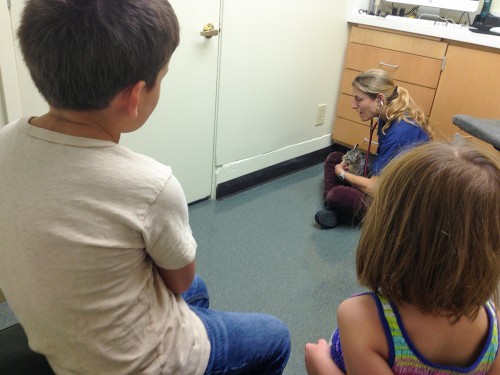 The cats are great. We didn't get them shots or anything, as we plan for them to be indoor cats. If we change our minds then we'll go back for a rabies vaccine. Thanks Dr. Hunter!