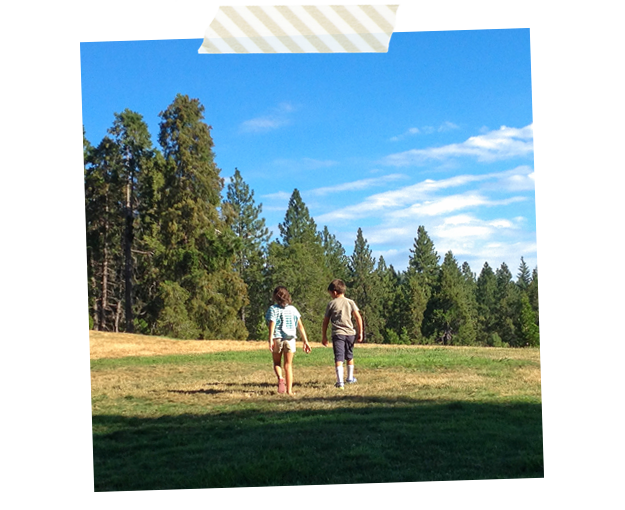 We had SO much fun! For those of you that don't know, Camp Okizu is a camp for families affected by childhood cancer. We first heard about it when one of our favorite UCSF nurses went to work at the oncology camp. We've been before and we hope to go again!
This year we were thrilled that the Reibel family could come up with us! Rosalie, a girl in Oscar's 3rd grade class, was diagnosed with a brain tumor (medulloblastoma) when she was a baby. She's a Rockstar!! Our families have been friends since meeting at Clarendon. I'm so proud and in awe of Rosalie! This is her website.
And so, the nine of us shared a cabin, and the two families clicked really well!
Half of these photos were taken by Mark Reibel (all the best ones if you're wondering) and let me say it was SO nice to take the pressure off, photo-wise. It was such a treat to receive his dropbox full of awesome memories! — So – here's back at ya Mark!
**And don't think we were sitting around with our cameras out… I was able to "unplug" entirely,
and my phone-as-camera was mostly stashed away. ;)
We were busy the whole weekend! Okizu is a masterpiece. Special thanks to three of the kid's most favorite counselors, ZaZa, Eggo, and Woo. (I know – don't you love counselor names?)
>>> This link is to the SLIDESHOW of Mark and my photos: <<< https://oscarandlucy.com/wp-content/slideshows/2013/okizu2013/
(It should play on your mobile device, but try for wi-fi!)
Stay Tuned.. There are rumors of Oscar and Rosalie's sister, Susannah, going up together next summer for sleepaway camp!