We had an awesome Pool Play Date yesterday, at the Embassy Suites.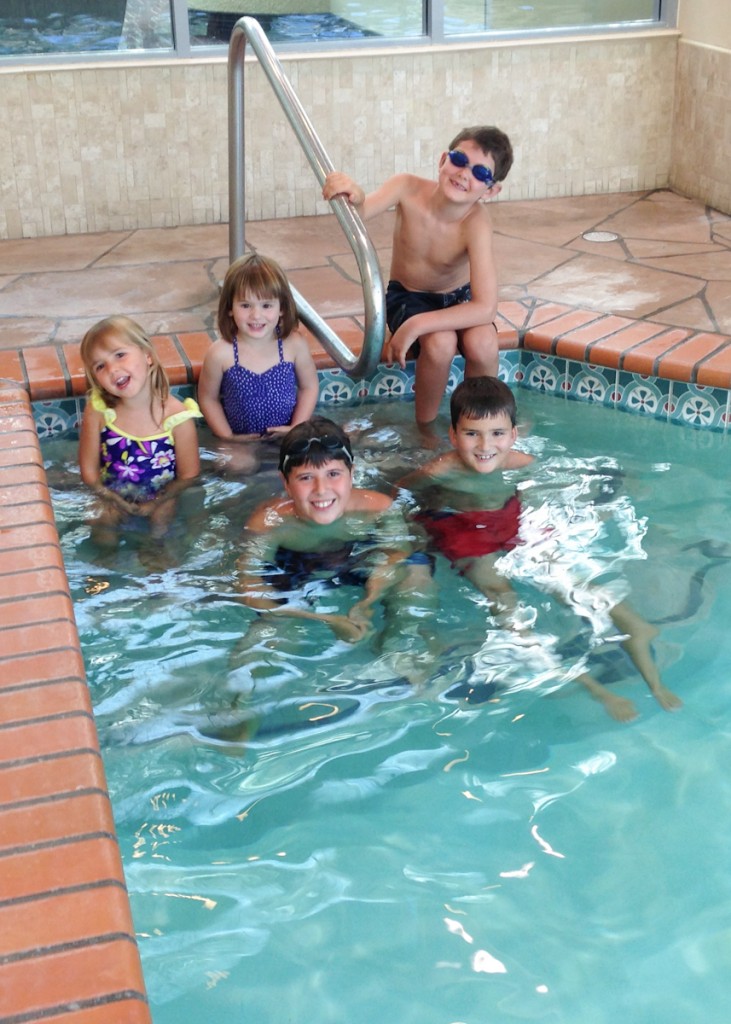 We caught the cousins on they way home from a Hume Lake camping trip. Mike was doing a couple days of work while in the neighborhood of Walnut Creek. This is his usual place to stay while he is in town for business. It was rather unusual for him to have all of us there!
We had vague plans to go out for dinner, but do you know how good the "happy hour" is at Embassy Suites?
Free Cocktails for the moms (later joined by the dads). Hearty snacks, plus coloring papers and crayons for the kids, and circuit paths thru the koi pond jungle. The 'hour' became multiple hours of easy parenting.
We made promises to do this again at the very next opportunity.