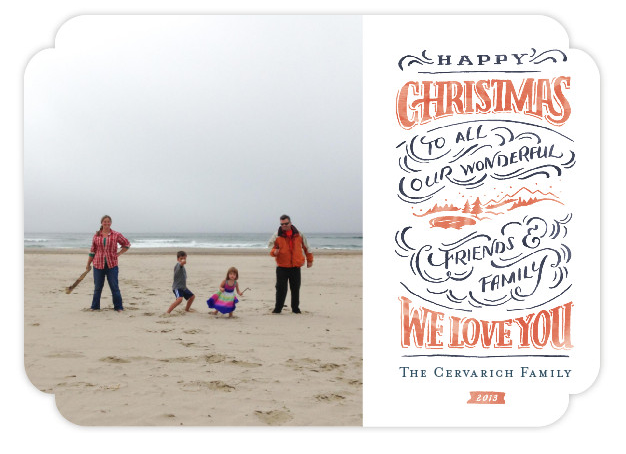 This is our "runner up" card – we were being Pirates!
Karen Mac took the photo while we were on vacation in Oregon this past August.
(Artwork by someone at Minted.)
I know I've been tragic about posting to the blog (a.k.a. family photo album).
I hope to update the blog more consistently (and do some much needed housekeeping behind the scenes). I will back-date some posts so that the December calendar will reflect the warm and full holiday month we've enjoyed.
I hope you have a very wonderful Christmas.
love, Vale and Family