Just what you need – December photos in January. But Kristi graciously shared her photos with us, and I'm just getting to that disc now.
Remember those cute gift tag cookies? Here's the party that went with them! (UPDATE: And here's the party blogged on SweetKiera.com)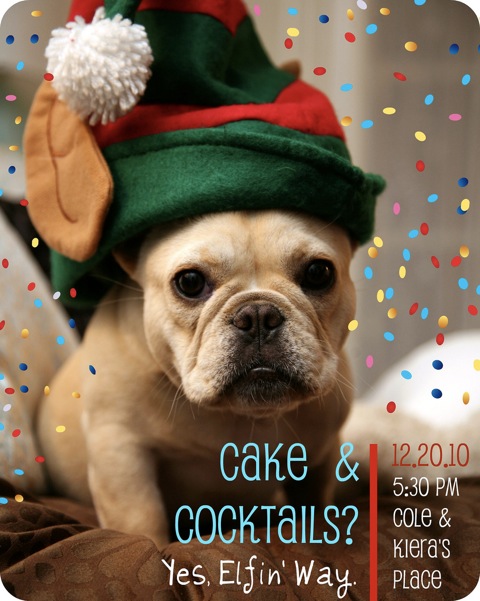 This invitation rocks!
And, click on the first thumbnail, then use your arrow key to advance.

I'm craving my Maker's & Ginger Ale.
Thank You Cole and Kiera for hosting such a fun night!