Monday, instead of sending the kids to school, Chief and I took them with us for a day trip to Santa Cruz.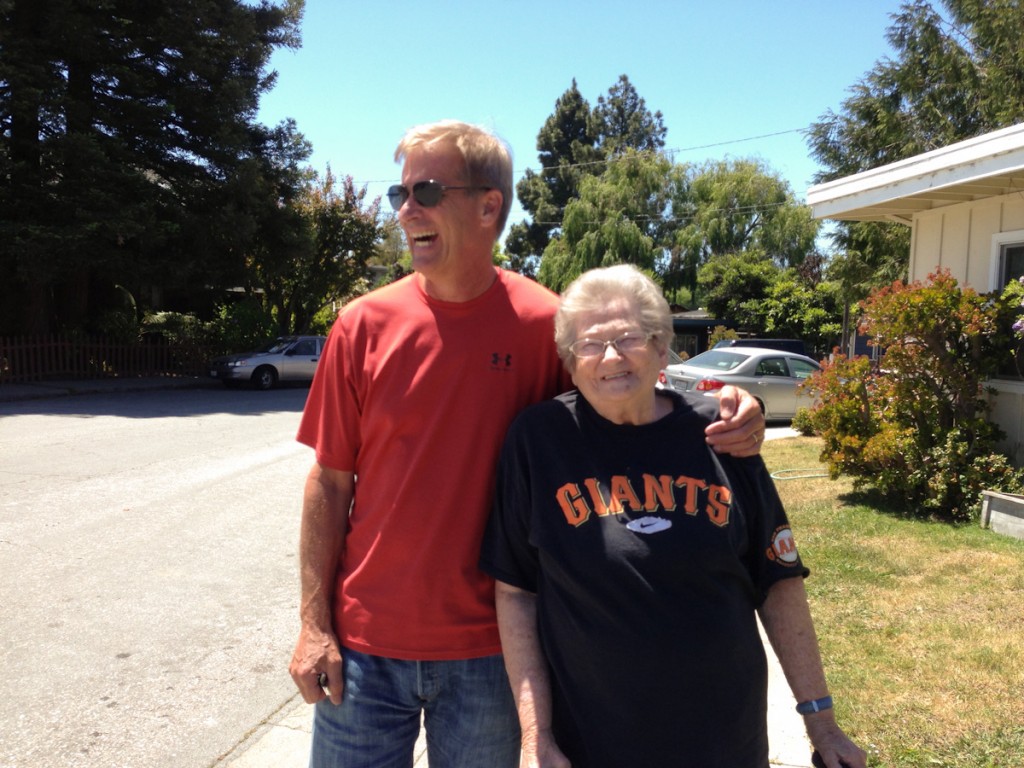 The main reason for the trip was to go see Auntie HL (Helen Louise), who is Chief's mother's sister. Her granddaughter Ashley (my second cousin) lives with her, and so we got to visit with her too, which was great.
Auntie HL had not met Oscar or Lucy! For that I felt terrible, but better late than never.