We had a quick but wonderful time at Camp Okizu family camp – the weekend was called "bereavement weekend". It's so special up there. Definitely worth the long drive – Oscar, "Are we there yet?" after > 1 hour.
Here's a map that shows where the camp is (it's the first question everyone asks.)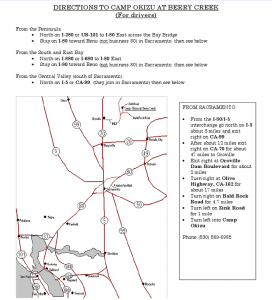 We paddled a canoe, hiked, collected acorns, swam in the lake, oscar caught a fish, did some archery, played connect four, sang at campfire, and of course we talked about Ava. In the morning we lit candles for her. It was a good trip!