I'm so Happy for Nana! January 20th was her 90th Birthday!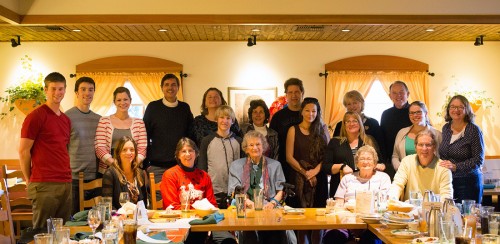 Unfortunately Mark and I, and the kids, had to miss her party at the last minute! Oscar had a fever, and I had a weird allergic reaction. Lucy, for the record, was game to go with out us. She was heartbroken to miss the birthday party. So was I!
Cole took these wonderful photos, and he was awesome to let me post them here. :)
Click to see any of them a little bigger.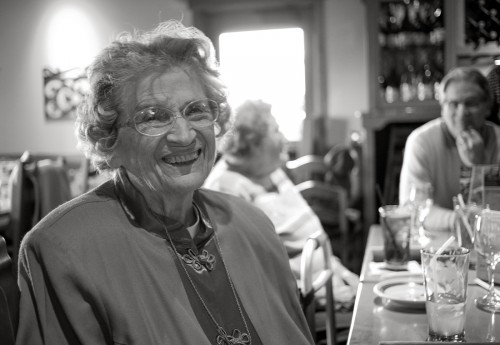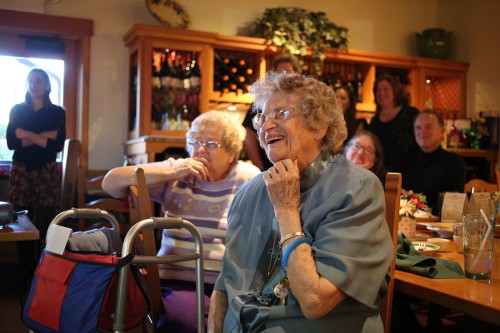 I think they're watching the slideshow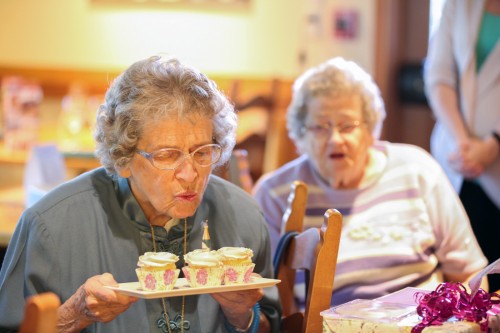 Sweet Kiera made pretty rose cupcakes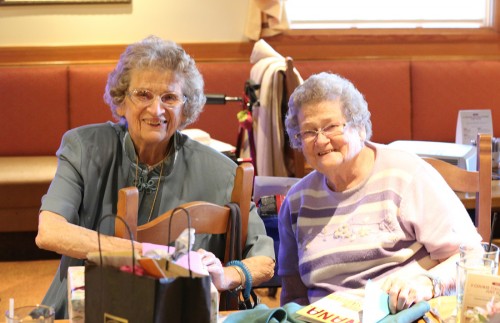 With her sister, H.L.
And, here's the little slideshow I made for the lunch: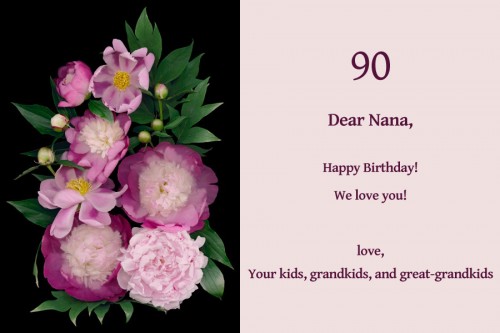 Last but not least, a Big Thank You to Aunt Julie for organizing the party!
I heard through the grapevine it was a beautiful success.