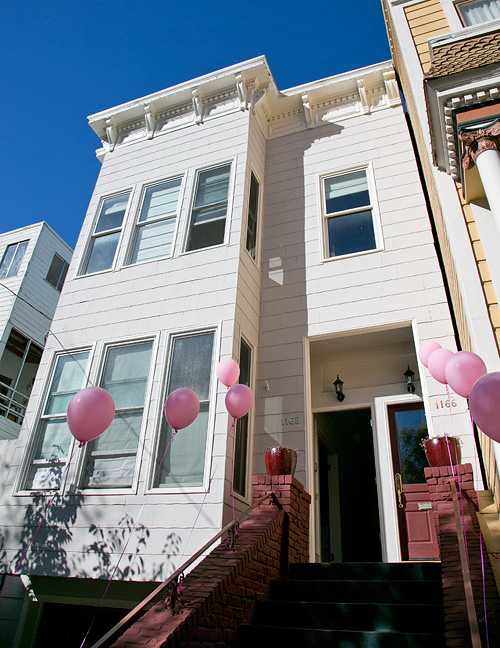 (all photography by Cole & Kiera of Natural Light Photography)
Lucy turned Three and we had a "tea party" birthday party for her.
She got nervous ahead of time that she would actually be made to drink tea.
So we changed the name, and all was right in the universe.
Thank you, Kiera, for Bringing It with the little tea pots and monogrammed teacups!
It wouldn't be a party without your cookies!
The tea bags with jimmies?! #cuteoverload
And thank you Cole (& Kiera too) for taking photos!
Kristi taught me a long time ago that you simply cant take pics at your own party.
It so nice to have a pro… :) Thanks, Bro.
Last, and most of all, thanks, Mark, for the tables and chairs from Laurel Hill!!
I'm sure there's more, but let's just get to the photos already.
(NEW – TRY THIS ON YOUR MOBILE DEVICE!)
LINK TO PHOTOS:

https://oscarandlucy.com/wp-content/slideshows/2012/lucy-is-3/
Lucy had a really fun time with her girlfriends.
She was sad that Dominic didn't join us. But she totally got that it was a girl party. She received amazingly cute and wonderful gifts, and I would blog about them, but that's tacky. :)
Lucy did have a small 'diva dip' during the dancing, but otherwise she help up pretty well for having 8 guests!
Did anyone notice, in the photos, the wooden desk being used as a sideboard to hold cookies and scones? Opi and Omi completely re-furbished that desk for me! I originally received the desk as a gift from Harriet. It was a writing desk, and the top was slanted at an angle. Because of the slope, I never really used it, but it was so cute that I couldn't part with it. One day I asked Mark's parents if the top could be removed and replaced with a new (flat) top. They actually did one better: They used the original top, and repaired the whole thing in the process! It's amazing – a labor of love. Thanks Omi & Opi!!
Sources: Yes, the scones were from Arizmendi. The little sweets were from Trader Joe's. The homemade cupcakes were from a box, but the cute sugar flowers make all the difference. Also the straws, cupcake liners and plastic roses. Lucy's dress (and later t-shirt) are J.Crew. The 'Tea Table' table cloths: Thank you Bobbie for lending me the cross stitch table cloth! It was *Just* the right thing! Super authentic. Underneath is just some sale yardage from Serena & Lily. We also made great use of Bobbie's plate stackers. The toy tea set was a gift from Kristi (fisher price). Lucy loves it! The gold spoons and a couple other items were from a Kamei, restaurant supply store on Clement. The China service for 8 was borrowed from a very trusting friend. Thanks Belinda! The favors hats were cheap, so I embellished them with flowers from Forever21. Lucy's beautiful white hat was from Blissful Bonnets. Really Nice, and it got here quick. Anything else I missed? ;)
Thanks for coming everybody! Happy Birthday Lucy! Enjoy being Three!