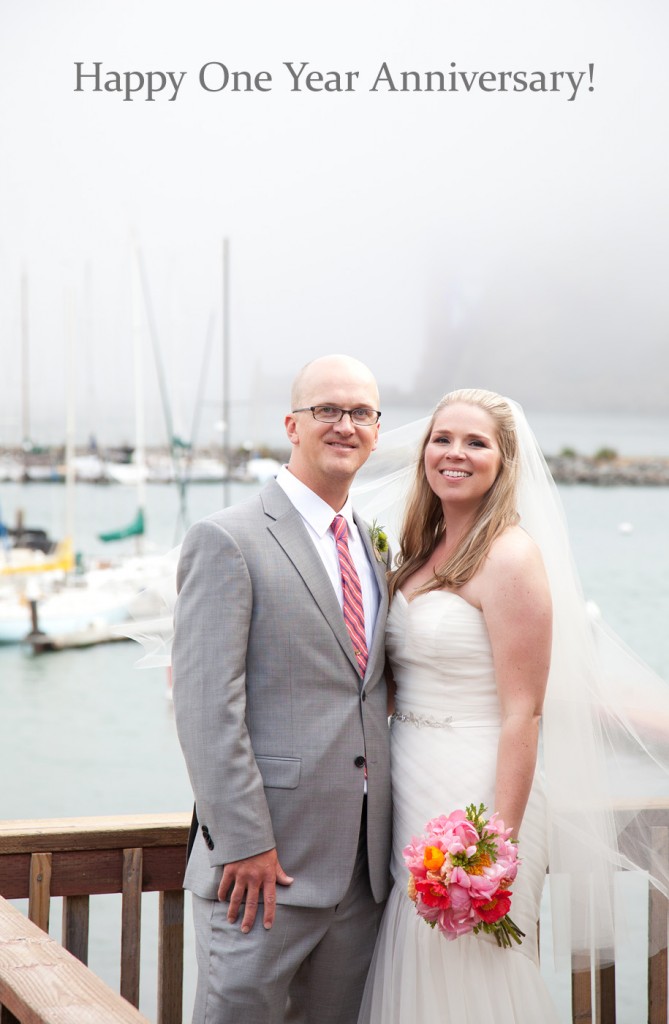 Click to see larger.
Photo by Cole Stipovich for Natural Light Photography
What a year it has been has flown by!
You've moved to Oakland and you are expecting your baby next month! Amazing.
Surprise! on this photo – I held it back on purpose so that I'd have a new one to show you today!
(Hope it's okay and you're not mad! Did it work like I meant it to?)
We are so happy for you both – Congratulations on your anniversary!
Love & Hugs!
P.S. It might be fun to watch your wedding slideshow again…
UPDATED! For your mobile viewing pleasure, you can now see the show on you phone, tablet, etc.