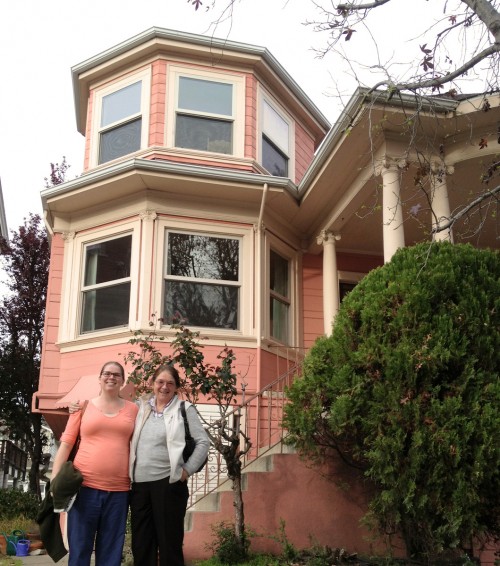 They are headed to Oakland! We are a little sad to see them leave SF, but so excited for their new home! I got to go see a preview of it tonight! It's AWESOME. They are in the Piedmont Avenue neighborhood, just below Pleasant Valley.
There is so much there! We did a little driving and looking, but I know we didn't even see half of the shops and restaurants there. (We totally could have walked. I'm sure the walk-ability rating is 100.) They had me at Peet's 3 blocks away, but I'm also super excited for the Tiki Bar a few blocks in the other direction. There's a movie theater, Fenton's Ice cream parlor, and even a little Deruta shop we were ogling.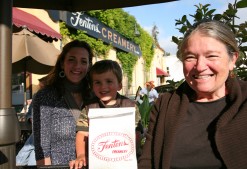 (Cole took this at Fenton's, May 2009 – Oscar is about Lucy's age now: 3 and a half)
But back to the new house. Madie and Alex have the sunny front side with a view all the way to Mt. Tam! There's a sweet and generously sized front porch on the quiet tree-lined street. I look forward to sipping tea and watching the sun set this summer!
Here's a couple of shots from my phone – the place is in great shape with gorgeous Edwardian details.
And, look how cute Madie is in her scrubs and belly! (Baby is due End of July.)