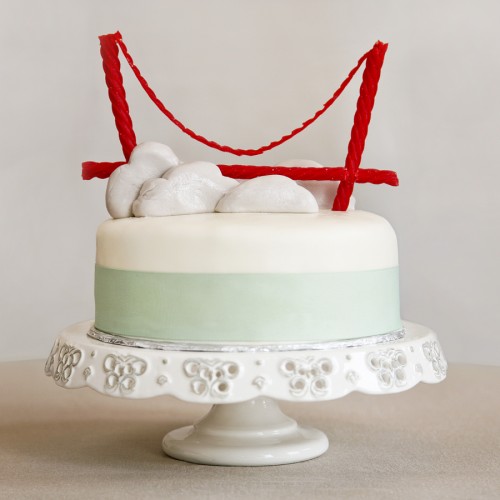 (click to see larger)
I asked Sweet Kiera to bake a cake in honor of Kristi arriving in San Francisco. A 'welcome cake'. Kristi is in town for a whole month! Yay!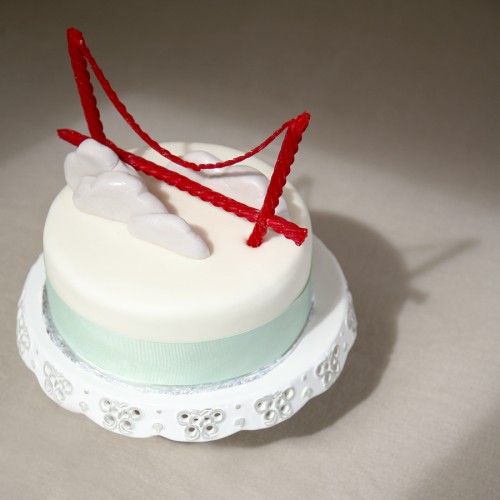 Kiera did an AMAZING JOB – My favorite cake ever. The iconic style, the simplicity, the cute fondant clouds. SO YUMMY!! That may sound a little cliche, but I don't think there is a better adjective than yummy. We're all pretty spoiled around here – Kiera's cakes always taste the best. And what's a cake that doesn't taste as good as it looks?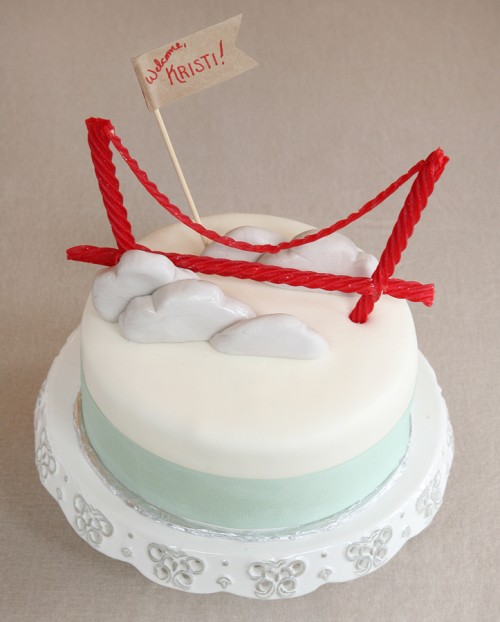 Kiera put a cute little sign on the cake – so charming! I didn't think it needed anything, but she was right…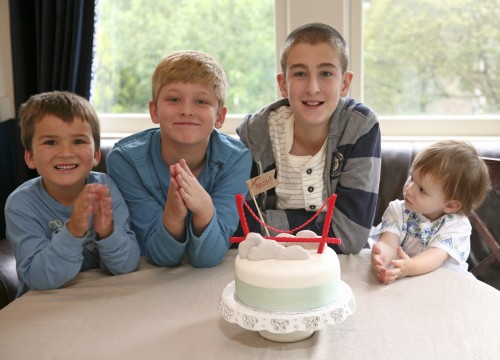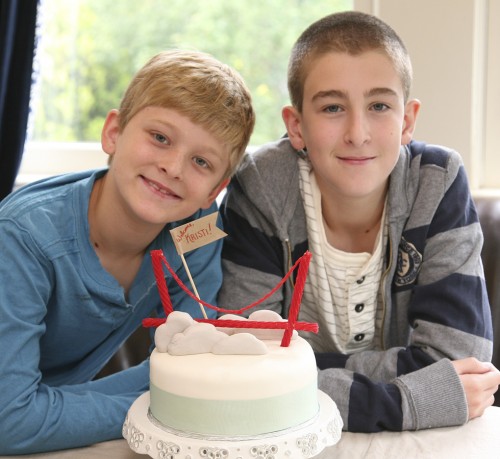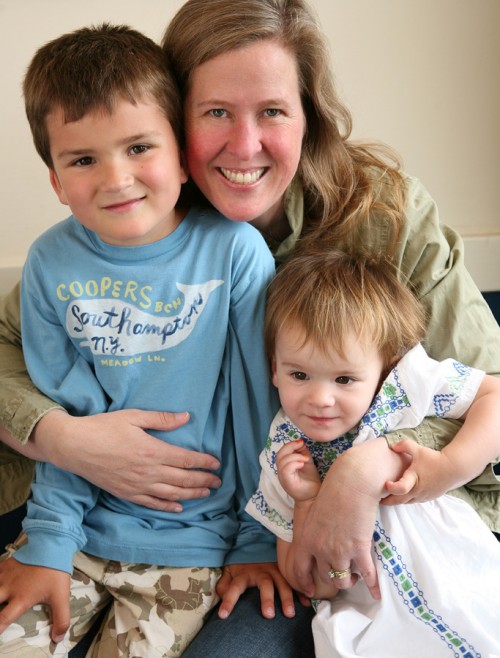 Can you believe how big the boys have gotten since Christmas? So tall and handsome!
The funniest moment was when we realized that Sam was wolfing the cake – he doesn't really like cake.
He even asked Kiera for the recipe! Clearly, a game changer. "Let them eat cake!" – but only if it's from Sweet Kiera! :)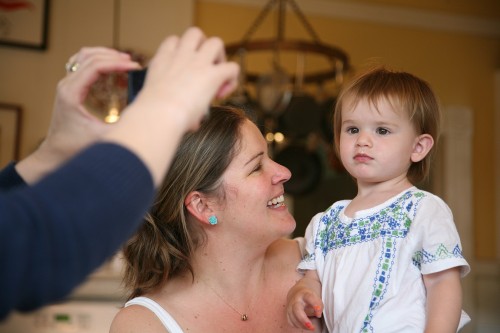 Welcome Kristi, Cole, Sam and eventually Rob – Happy Summer in San Francisco!
(ps. it was a horrible foggy cold day today. Classic San Francisco summer bummer. Kristi was lovin' it.)