I picked up Oscar early – at lunchtime. All the kids in his class chimed out, "Oscar, your mom is here!" and Oscar looked a little ruffled. He doesn't like unexpected appearances that much, I don't think. Stick to the playbook, thank you.
His classmates, just coming on to the playground for recess, wanted to know where he was going.
When Lucy heard all the kids asking where he was going, she fixed up her posture, and was about to shout, "The Beach!"
when I (gently) grabbed her from behind and covered her mouth with my hand. I answered, "I have an appointment", and smiled blandly.
When we got to the car, I let Lucy tell Oscar our surprise destination.
It was all smiles from there on out.
Oh yeah, in the car, Oscar asked, "Mom? When is Winter?"
(click on any to see larger)


(from instagram)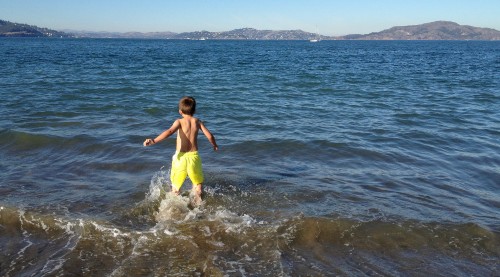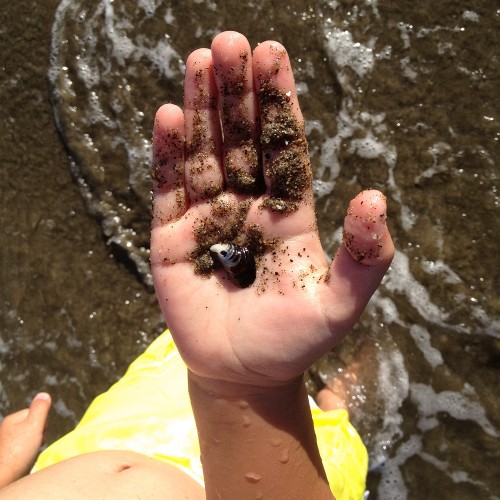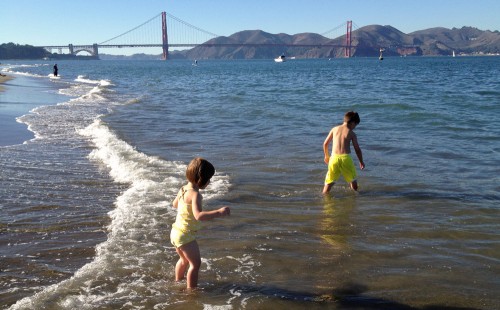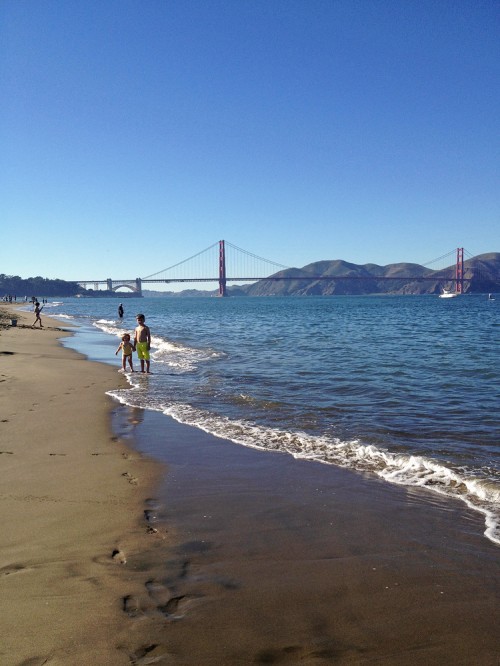 ~ ~ ~ ~ ~
Addendum: (or whatever):
I was missing Booker like crazy. There were so many happy labs fetching booeys. Oscar noticed it too. Crissy was the place that we took Booker the most!
Then I started missing Ava.
Then I snapped out of it because Lucy was screaming that Oscar had ruined her sand-thing. Or vice versa – I'm not sure.
We sat down together on a towel and had icy cold apple juice, and pirates booty. The kids leaned their shoulders together, and I felt better.
I'm not sayin' anything, but I'm just sayin'.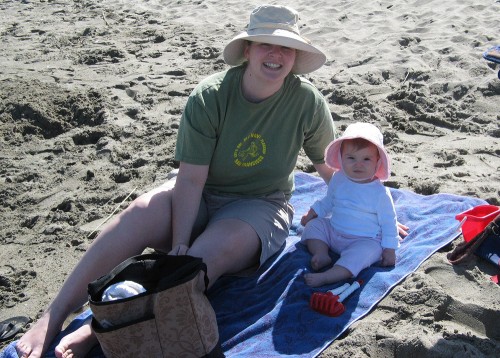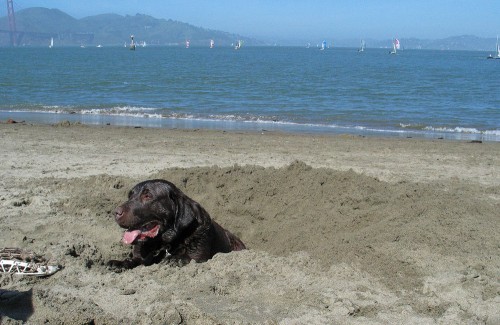 (These were taken March 13, 2004)