I had a very happy birthday. (click any to enlarge)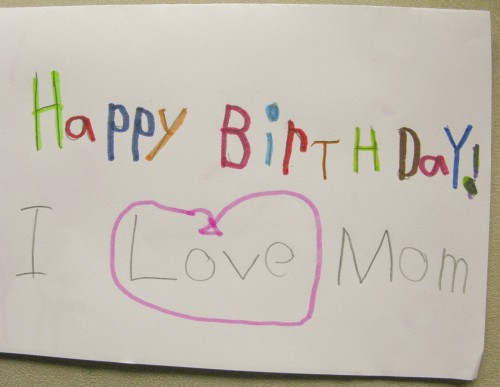 Oscar woke me up to this card, which is specially designed for me – No Purple.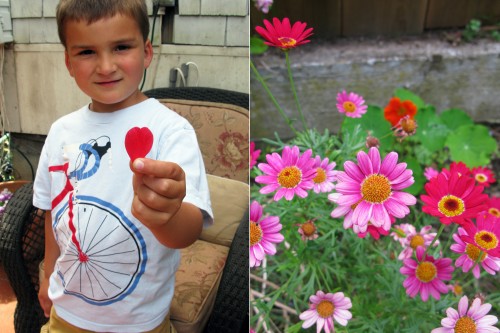 And,he wore my favorite t-shirt, even though he "doesn't prefer it". That's a flower petal for me!

We sat in the backyard and enjoyed the sun. What could be better? Oscar took this shot.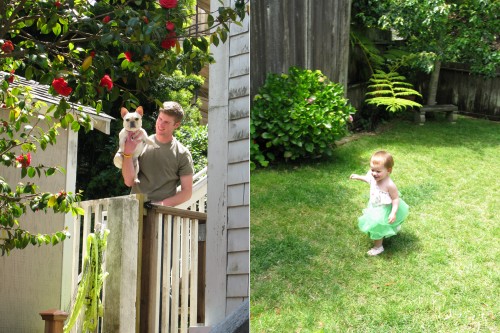 Oh, hello neighbors! It's Georgia's birthday too – her first.
And did you know, asymmetrical shoulders are all the rage in onsies.
Lucy's gift to me was a double long nap!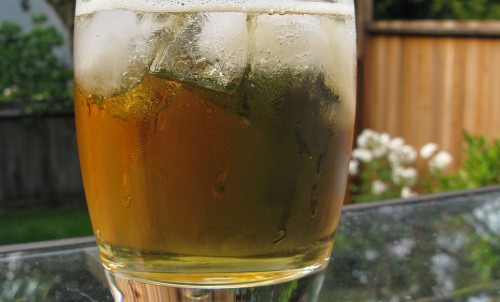 Happy Hour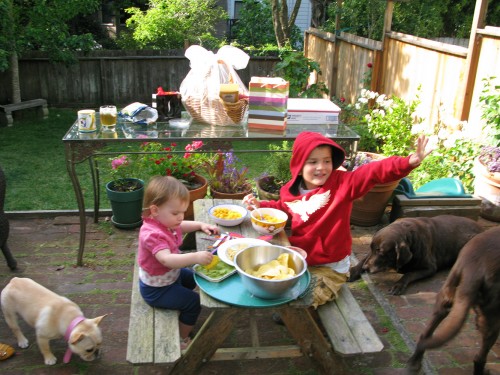 Not pictured: Nana and Chief, Madie & Alex, Cole & Kiera, Mark & Vale. Thanks for spoiling me guys!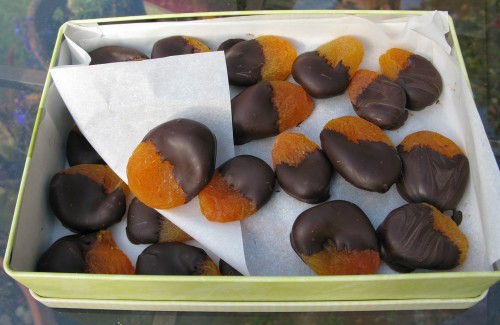 Kiera made these!

Oscar looked up and spotted me this beauty. Which was even more fitting because of something he said earlier in the day. We had been watering the flowers, and making rainbows in the spray. He said, "Mom, rainbows are especially good on your birthday".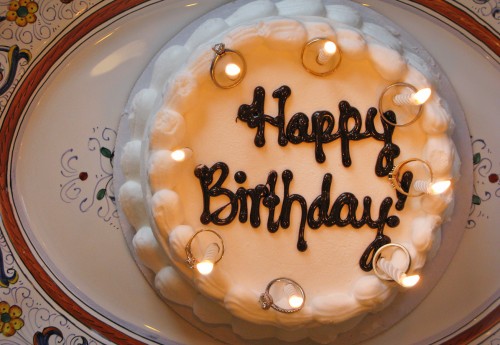 Family tradition: put your ring around a candle, and when the candles are blown out, you get a wish too.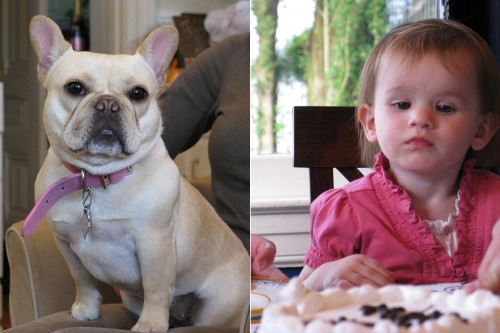 The little ones were on ice cream cake alert. ('fishfood'!)
Also, not pictured, All the birthday phone calls and cute facebook wishes. The spectacular gifts, which I adore (and Kristi – the surprise present?! OMG.) The flowers of Perfect color. Even the magazine subscription. Thanks everyone – I felt really loved! xoxo