We all drove north on the 101 to a little campsite in Myer's Flat, along the South fork of the Eel river.
Nanu and Chief scouted the site ahead of time, and chose it for it's awesome swimming, which couldn't be closer to the campsite unless we pitched tents on the riverbed. It was lovely! We all fell head over heels in love with our cute shade tree. (Anyone know what kind of tree that was?) Also, it's just far enough from the Bay Area that it wasn't as crowded as some of the other places in consideration. The sights and smells kept bringing me back to my childhood. (We even caught a frog, and a lizard that Lucy named Sue.)
We pitched our tents during the daylight, and Nanu came up at night with Mark, who had to work late.
Due to a super unfortunate scheduling snafu, Alex had baseball playoffs and had to miss the trip. We tried to re-assure ourselves that there can be many more trips, with lots of Alex time. Still, Al, you were Greatly missed!!
It was a short trip, cut even shorter by me. :( We were planning to stay til Monday, but I wimped out. Temps reached the hundreds, and the idea of packing and driving home solo convinced me to go back with Mark on Sunday afternoon. Had it only been 85, things may have been different. That's my story. (also, for the record, the 'Tent Olympics' were taxing. I need one that's "palatial".)
Still, I'm ready to go again…
D'oh — school starts tomorrow…
Also worth noting – Cole's camera broke, (!!) early on, and so the photos that are 'standing in' were taken by our assortment of iPhones and aging point-n-shoots.
eh. I didn't bring my camera – the car was too full! Plus, we were all relaxing, and no pressure to take pictures was nice. This slideshow came together in spite almost no effort.
Thank you Kiera for the great music suggestion. Thanks C+K, Madie, and Nanu for contributing photos.
enjoy the show.
https://oscarandlucy.com/wp-content/slideshows/2012/camp2012/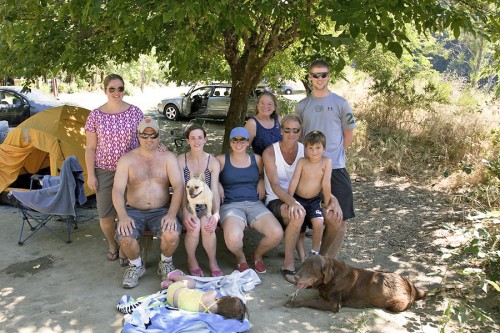 ps yes, I realize I spelled Myers wrong – I'll fix it tomorrow!
xxoo