Maria and Isabella treated Oscar and me to a terrific holiday outing on Saturday: ballet and shopping. Delightful!
We saw a performance by the San Francisco Youth Ballet, held at Mercy High School's auditorium. It's kid friendly, and had some very sweet and funny moments.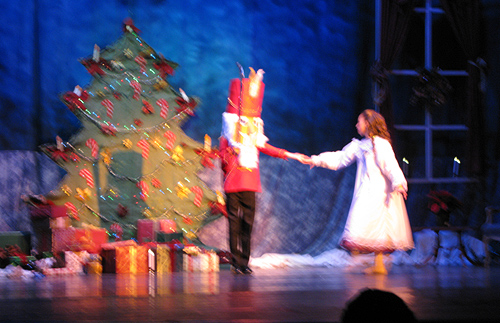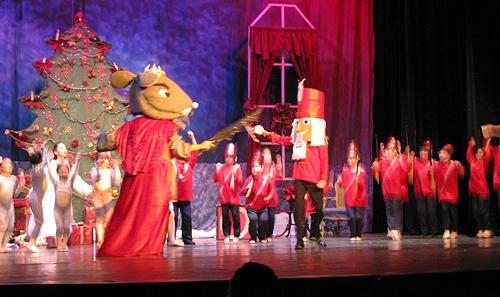 Oscar's favorite part was the soldier and mouse battle. Of course.
After the dancing, we drove over to Fillmore Street, my favorite old stomping grounds. I miss that street! I used to walk it A Lot, 10 years ago.
We practically attacked the boulange Bay Bread for some must have snacks. Outside of France, they are the epicenter for the macaroon craze. We bought a few. I also dragged the group up to Peets. Mmmmmm. "Properly caffeinated" and so happy!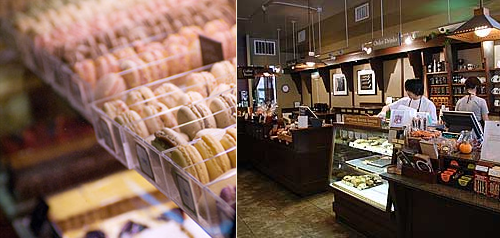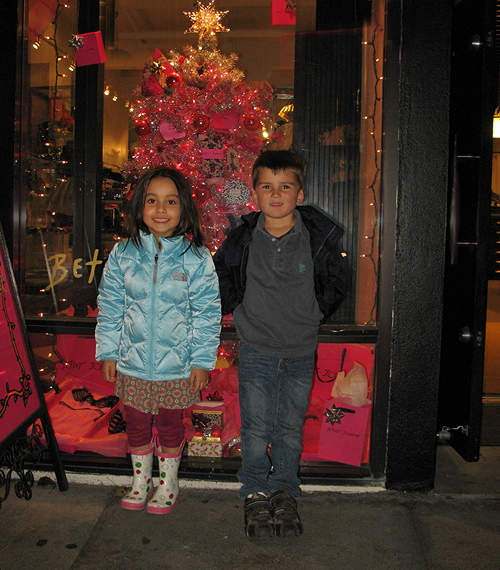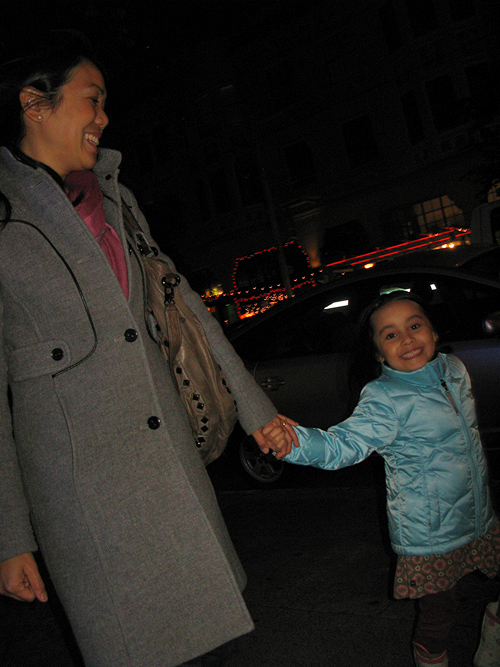 Maria and I noticed how easy and fun it was to just have our oldest kids with us. No strollers, no diapers. But more than that, it was nice to just have some quality time with the big kids.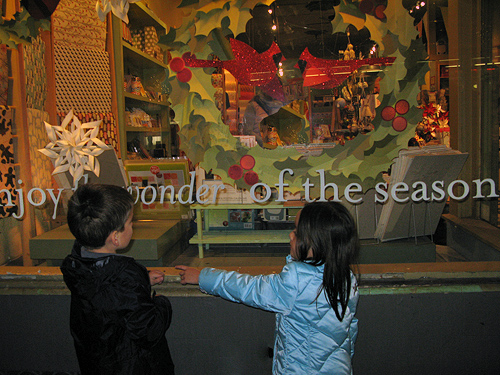 Last we hit our main destination: Paper Source! No one did any major damage. (This night anyways).
The kids were running on sugar fumes at this point: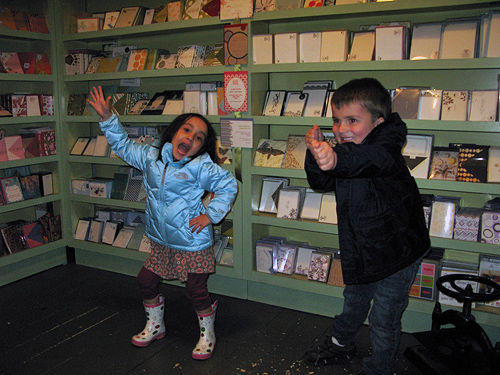 We will miss the Kellys over the holidays as they are off to Australia until the new year. This was a terrific chance to share a little holiday cheer. Thanks Mama!