Part One: Out in SF with Friends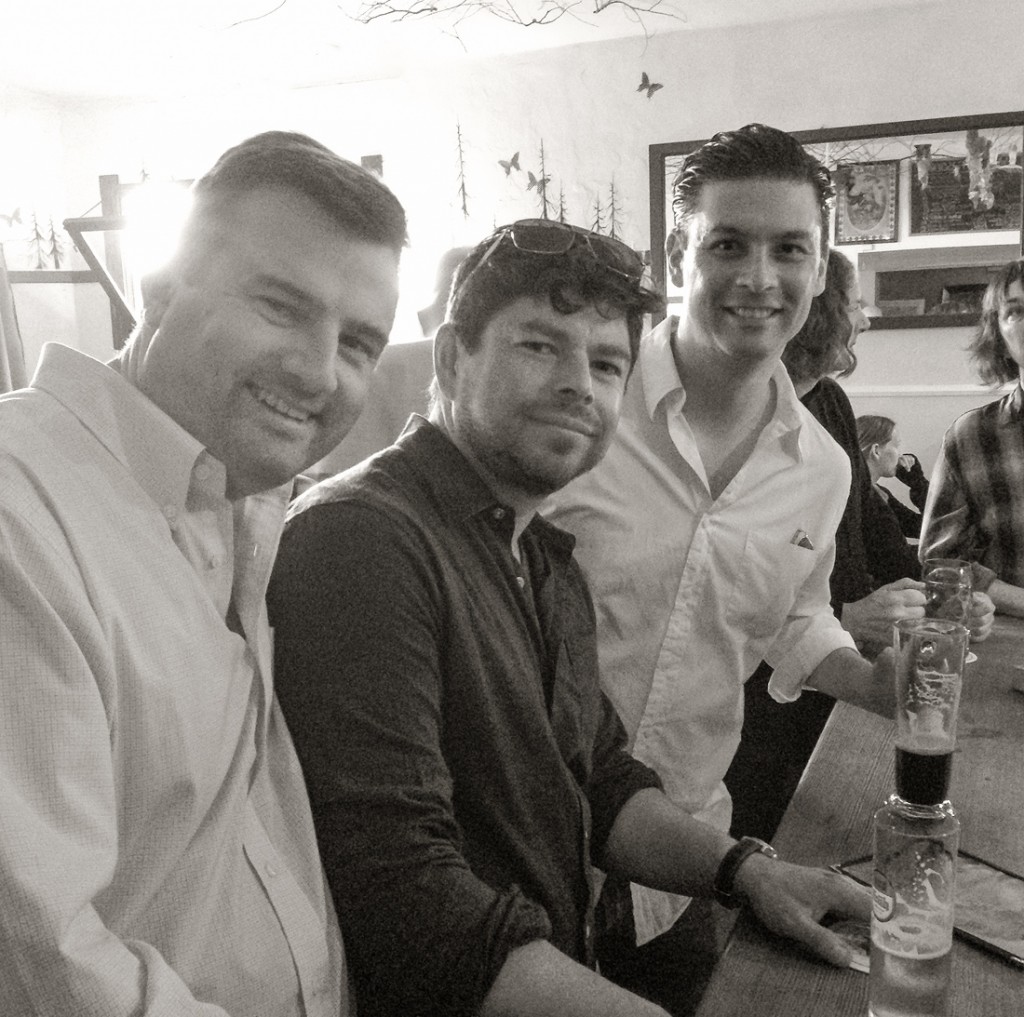 Carlo and Dave surprised Mark at Suppenkuche, one of our favorite restaurants. It was SO awesome of those guys to rally – I know Mark was off the charts happy. The double surprise was perfect. We drank beer and marveled that Dave had never been there before. If you go, all you need to know is this: Jägerschnitzel. (in Champignonsoße mit Spätzle und grünem Salat – Translation: Sauteed Porkloin in Mushroom Sauce served with Spätzle & Green Salad)
Next we took an UberCab to North Beach. Turns out it was a lucky night – many of our friends had gathered at a bar, and all we had to do was walk in and say hi! Brilliant. More beer, and Carlo bought us some cocktails when we were feeling beer'd out. (It was especially great seeing Beth Lane, and fun to hang as two girls with like 8 or 10 guys ;) ) Safe to say: if we could do this night every weekend, we undoubtedly would.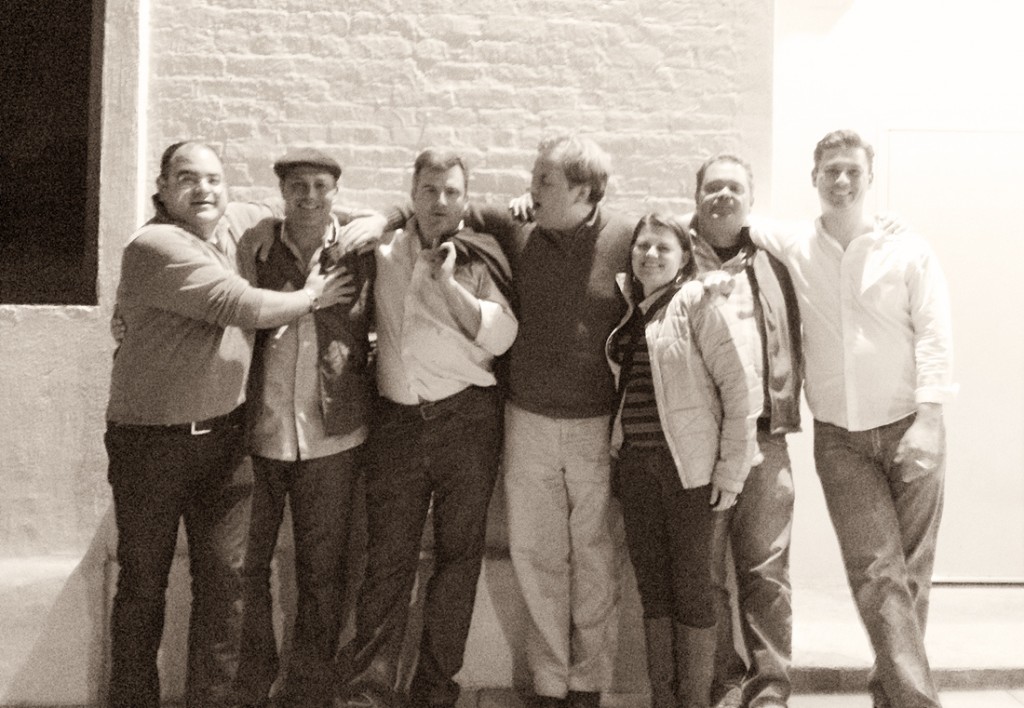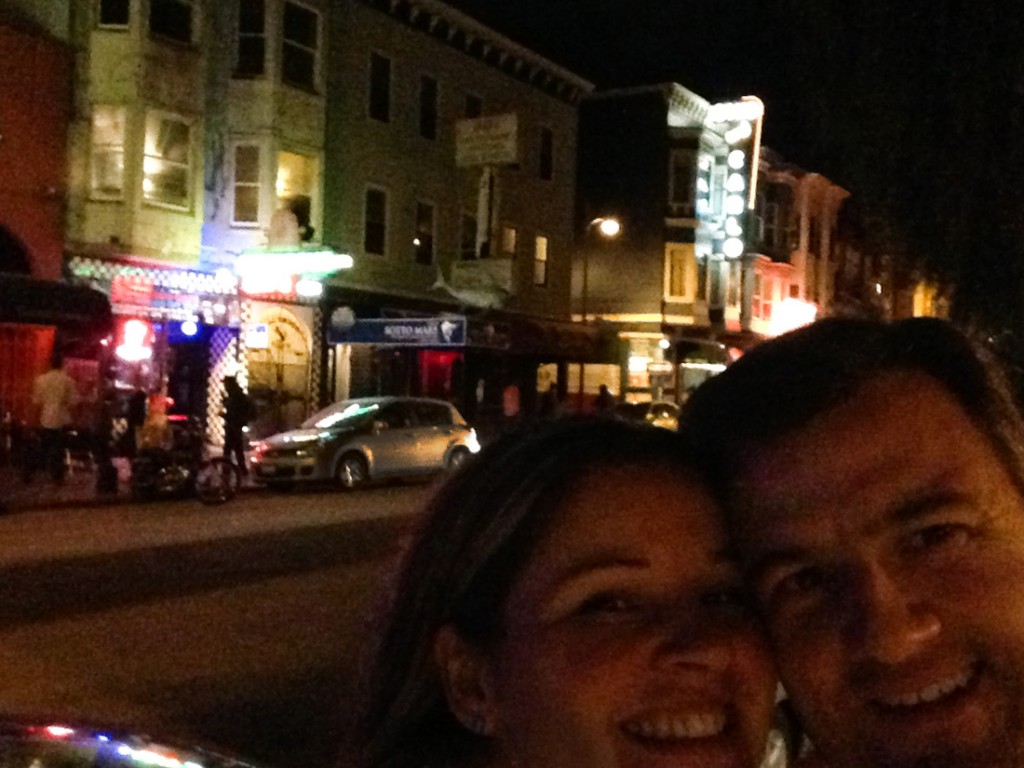 Part Two: To Emeryville to Retrieve the Kids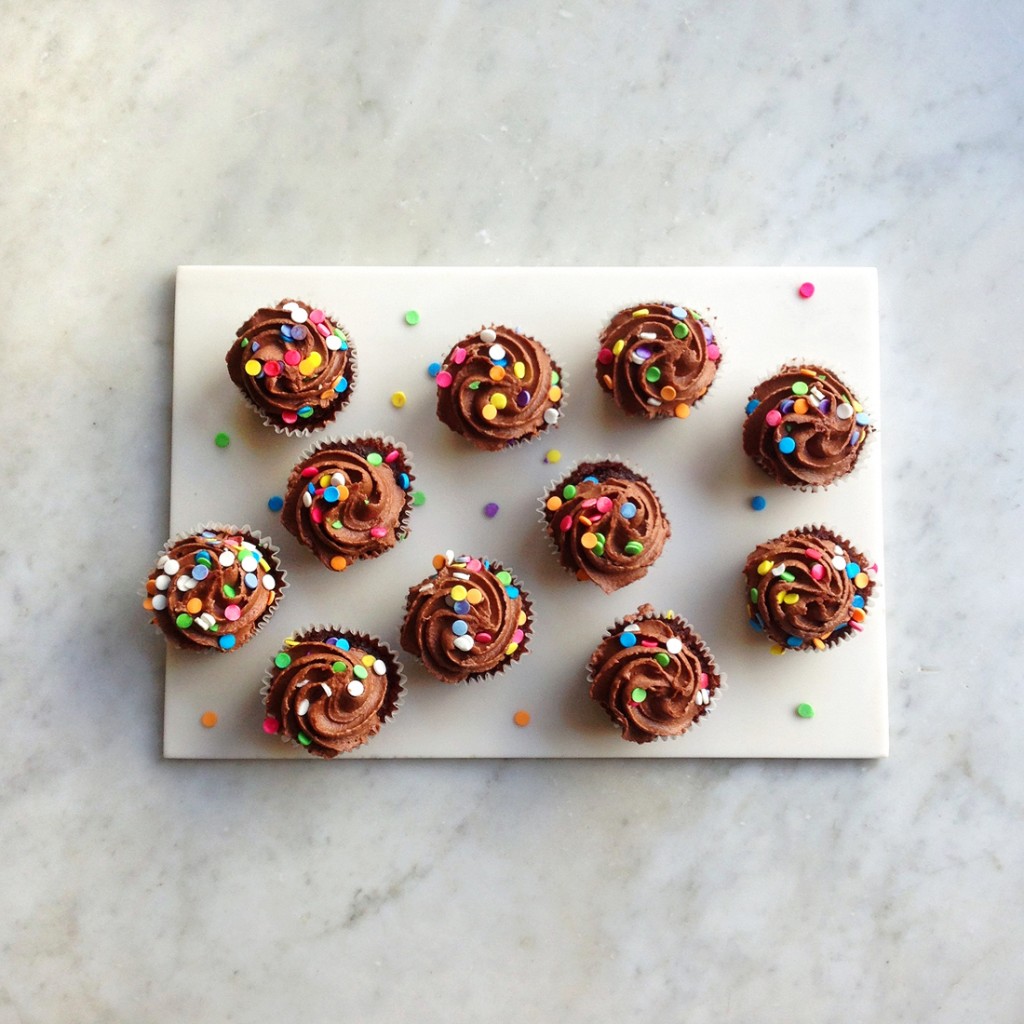 Thanks Nanu and Chief for making Friday night possible! and for letting me sleep off my hangover!
We hung out on Saturday, and helped Chief set up his new iPhone.
Part 3: Sunday the 25th, a BBQ with Kellys and Schmidts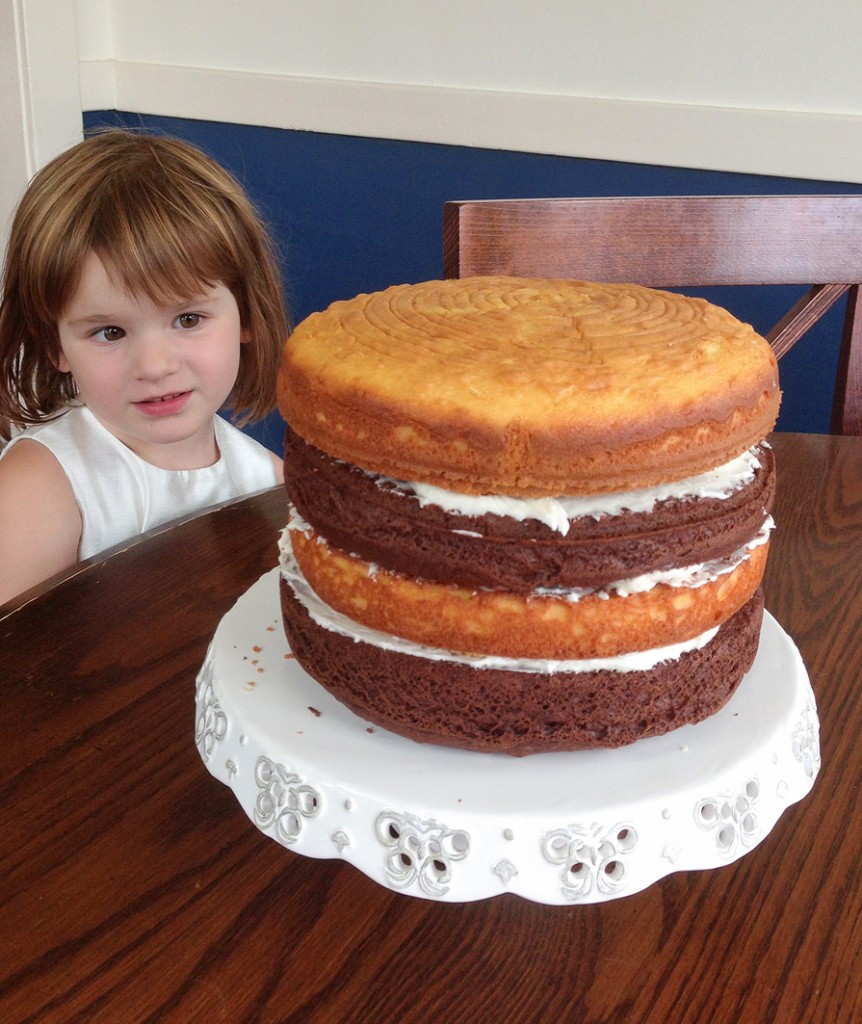 Lucy and I made a cake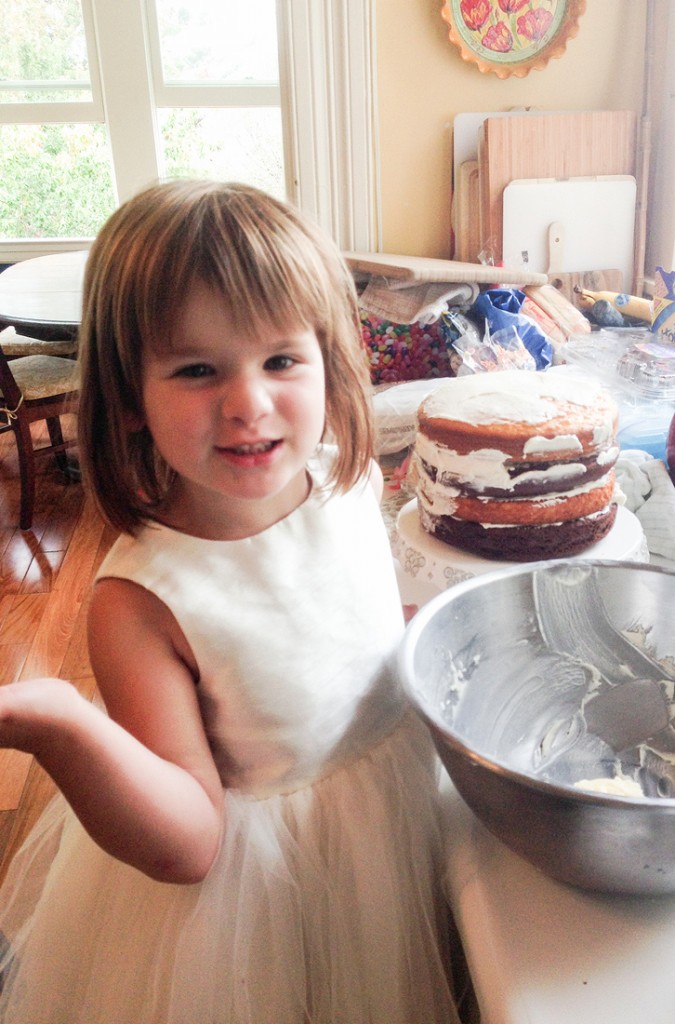 And frosted it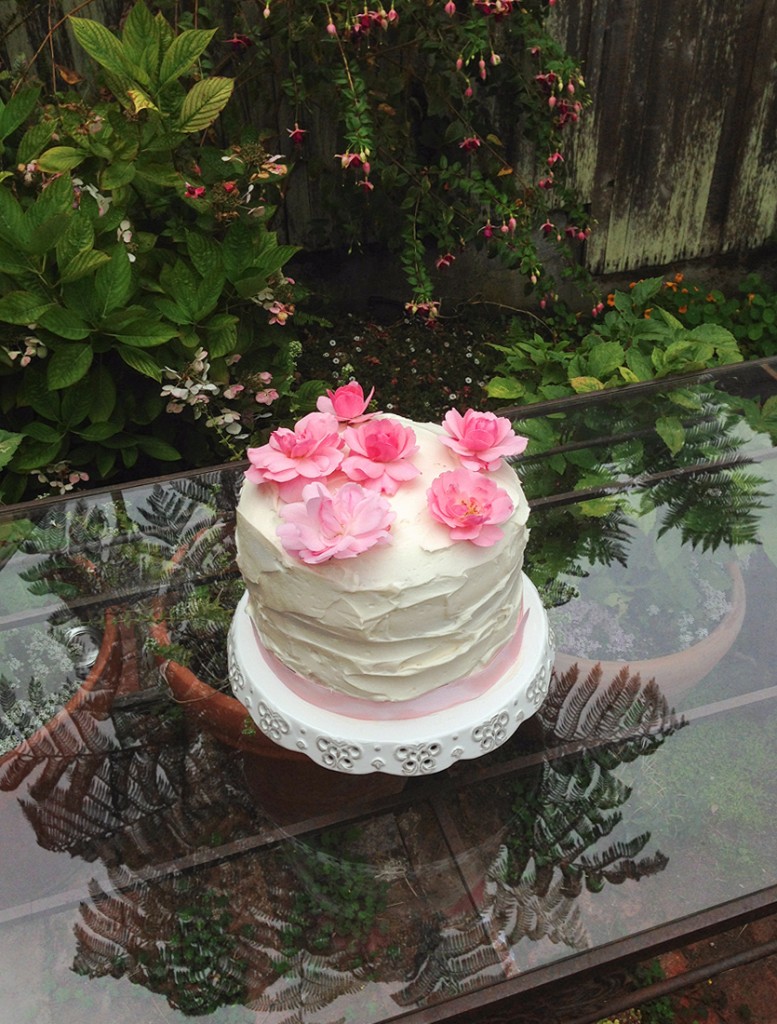 This is not the finished cake.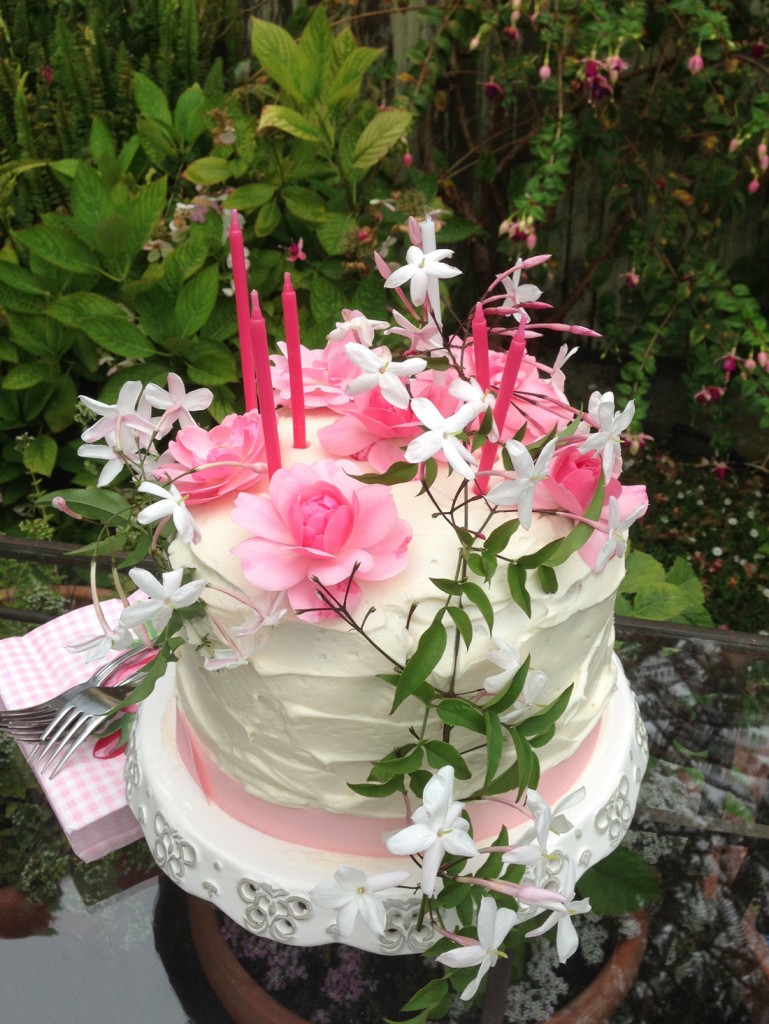 The kids helped me clip roses and jasmine, and put the candles on. It was a fun group effort!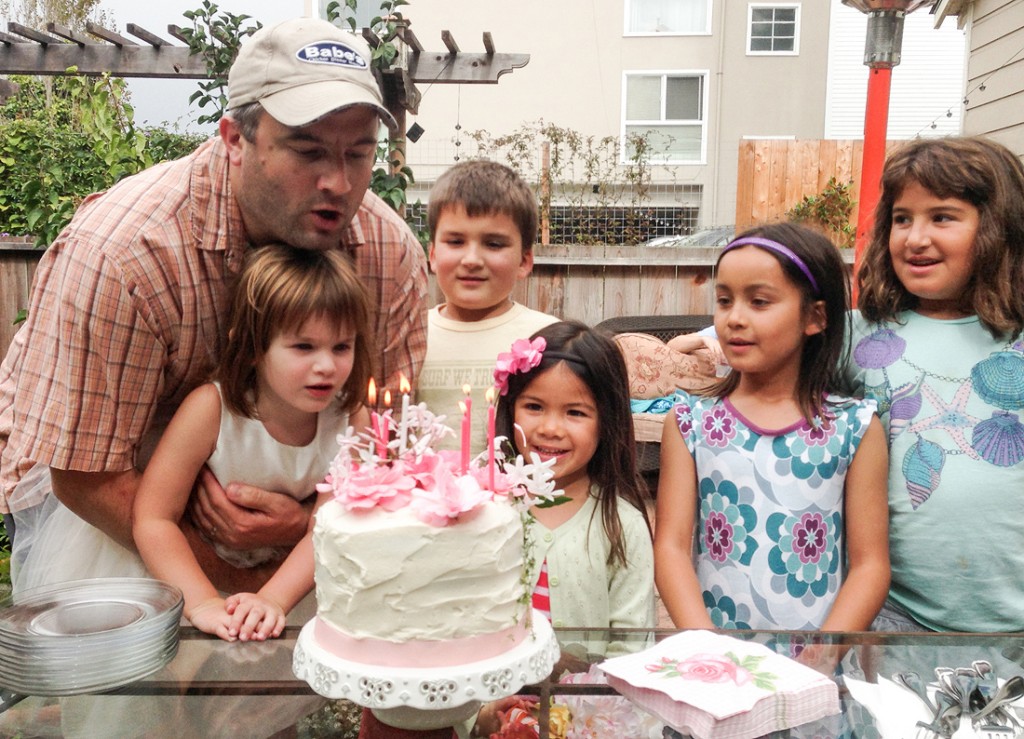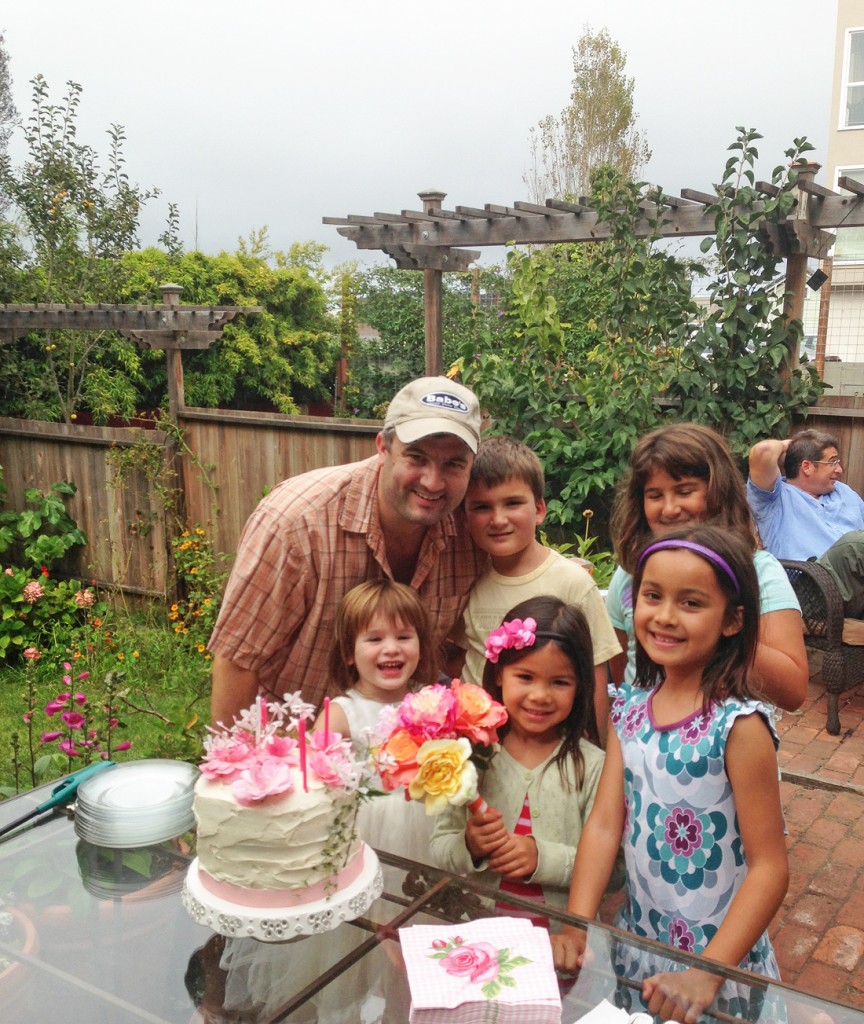 (all pics taken with my iPhone 5, for better or for worse!)
(Mark is 43)