Oscar got Sue for his teacher, and is thrilled to have Lucas in his class. We had a very smooth morning with only one comment of "Mommy I'm nervous!" – Hope he has fun today! (p.s. Where did summer go?! That was fast!)
We forgot to take a photo of the kids on the front steps of the house. I blame that on my sleepyness. Shoot! There goes that tradition. Maybe I'll fake it tomorrow morning?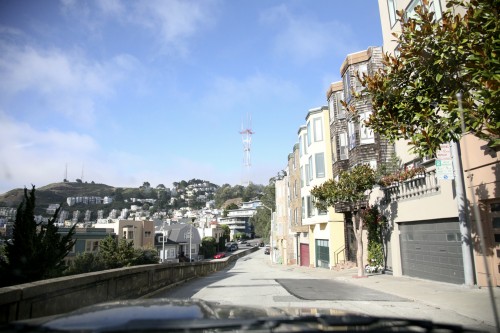 Here's our drive to school – to the left is a big view of Eureka valley/Castro.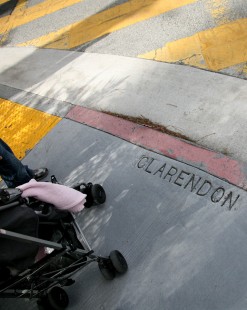 We parked across the street and walked down the hill together.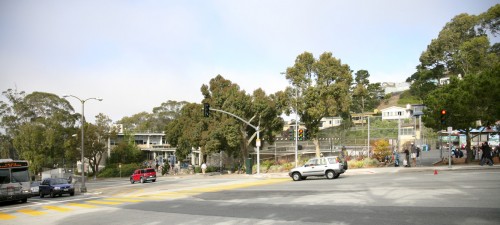 Clarendon!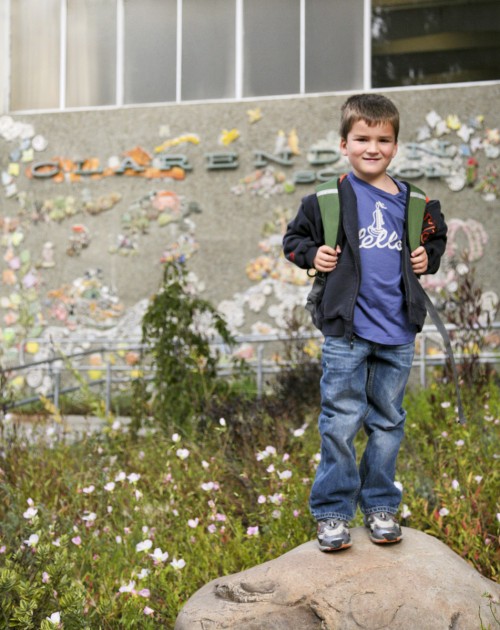 The classic. I love how this one came out.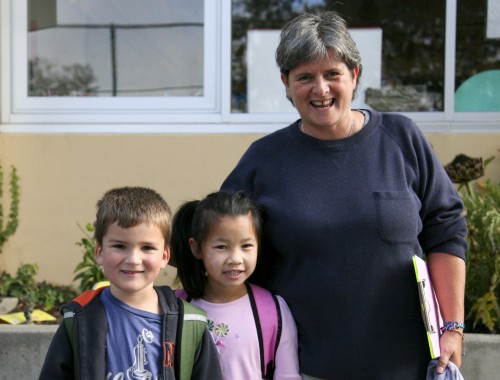 Here's out teacher, Sue Clemente, with Alyssa, from last year's class.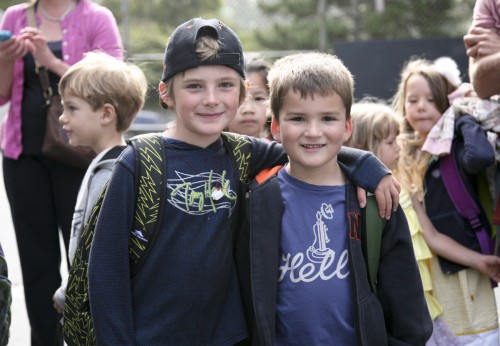 Hooray! SO happy for this.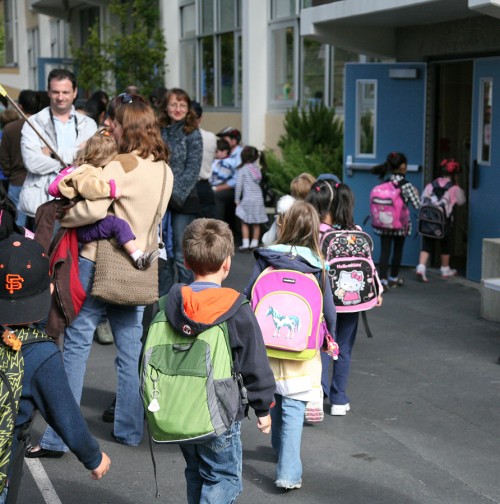 There they go…