We went to Trevor's last week, to play in his backyard and clubhouse ("Mom, it's not a clubhouse if you don't have your buddy in it with you".) Needless to say, No Girls Allowed.
At 2pm the fog was threatening to blow in to SF, so I had to step on it. I was racing west on Geary, and wondering who would win the race to 46th ave. Somehow, the fog changed it's mind, and the afternoon turned hot. Sunscreen hot! We even borrowed some sun hats as you will see. Shelly made the most amazing Mango Pineapple juice in her juicer that I am now coveting.. All in all, a really fun playdate! Thanks Shells!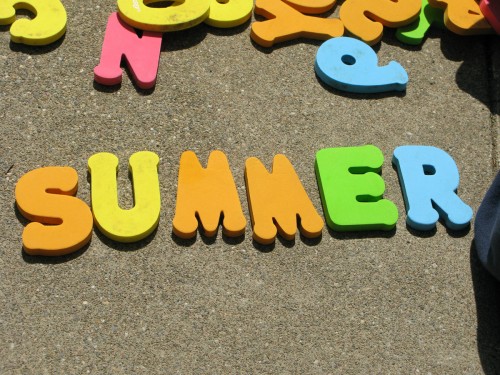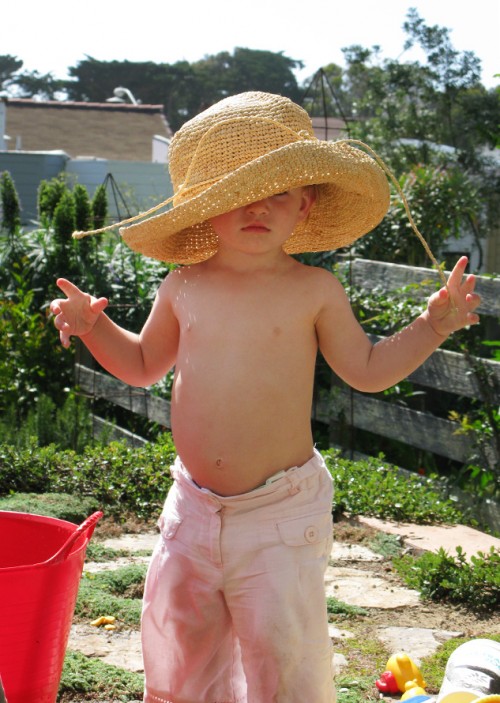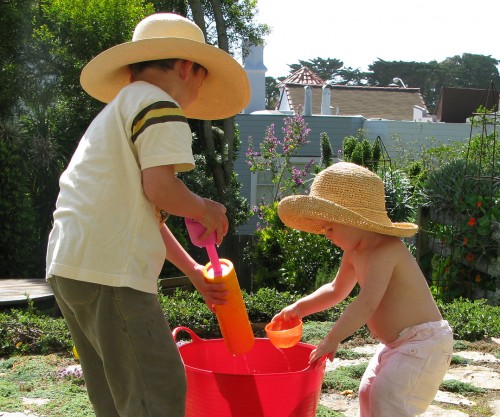 Ps. This tree lives in their neighbors yard. Isn't it beautiful? Growing up I remember a dislike for cypress trees – now I love them! What was I thinking!