The kids liked it. So much went over their heads, and that's a good thing. Don't get me started on a rant about violence and torture scenes in kids movies.
We met up with Shelly and Trevor, Jen with Will and Ben, Katie with Issy and Eva, and even saw Tiago and Matteo with their grandparents.
This photo is a miracle because when the kids saw the moms break out the cameras, they scattered like dry leaves that before the wild hurricane fly.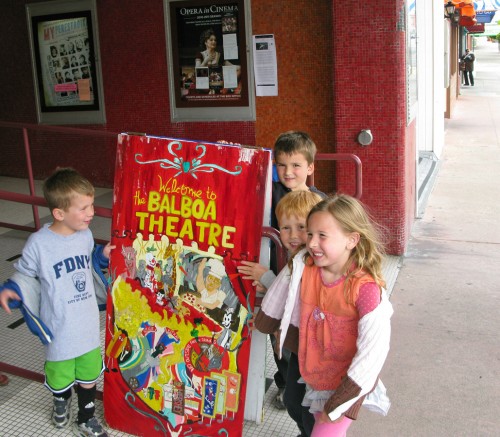 Omi, thank you for watching Lucy, and I'm so sorry she picked off all the orchid flowers!