Click any of these to see larger (and somehow, better color):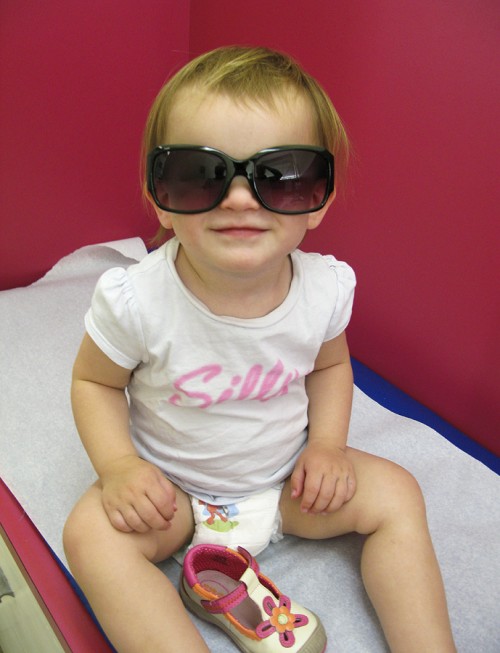 At the doctor's last week. You never know what entertainment is in a mom's bag.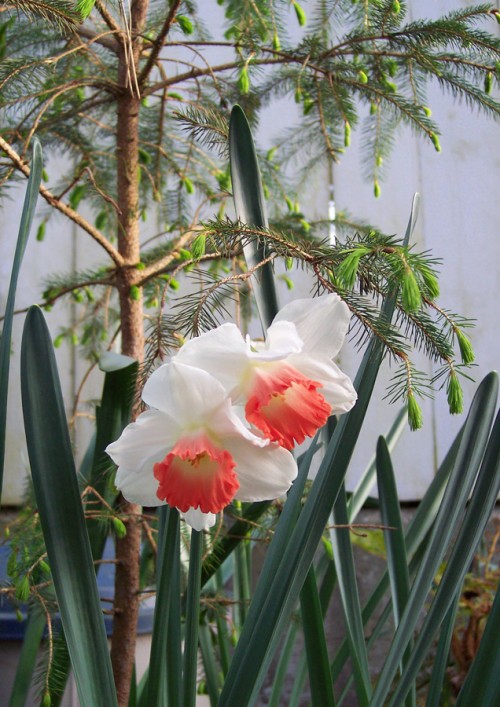 A great April photo by Aunt Julie. I'm inspired by those colors together.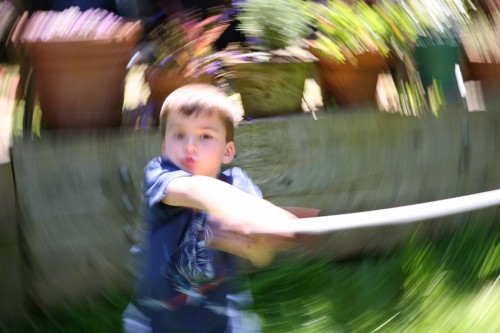 Oscar harnesses the power of the Force. Photo by Uncle Cole.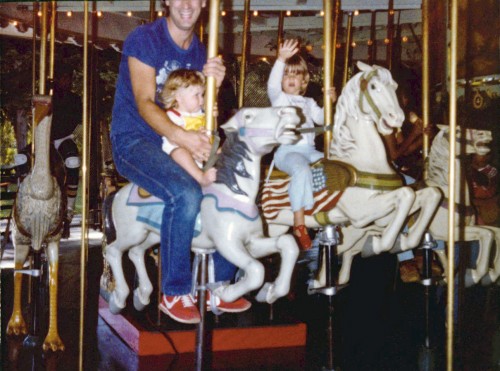 Hipster dad vintage photo, inspired by today's Cup Of Jo post.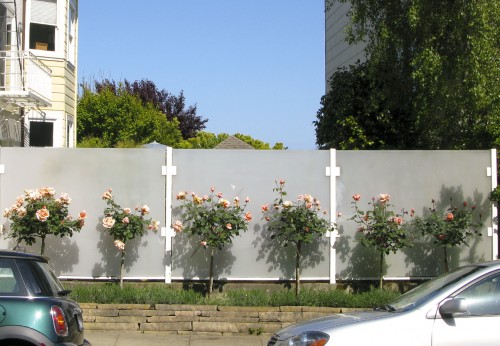 I pass these roses on my drive to school everyday. I have Rose Envy.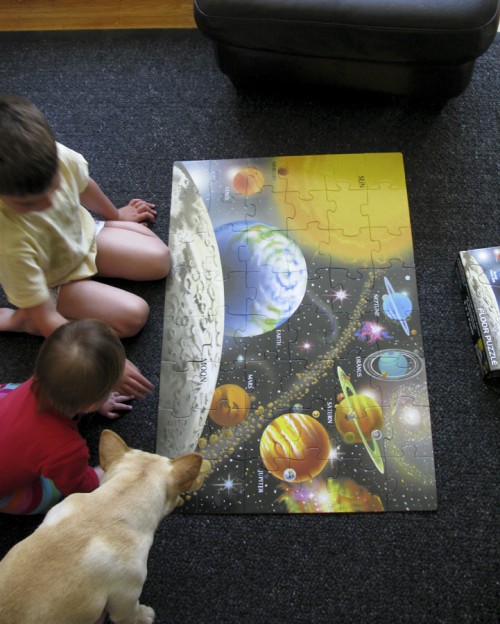 They complete our universe.