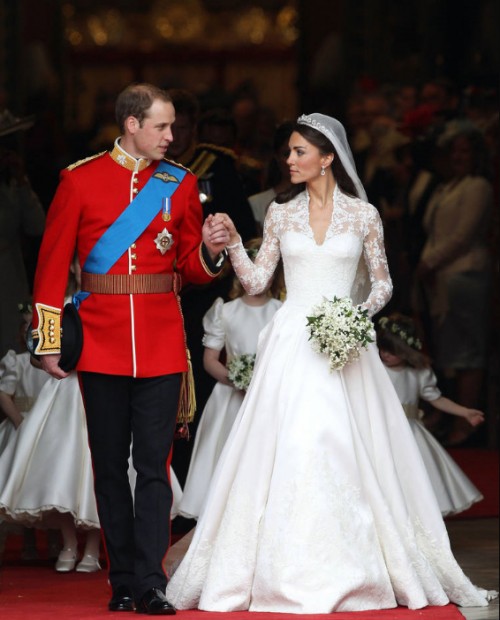 (I swoon)
I've been watching all the recent coverage of the Royal Wedding of William and Kate, and noticing all the use of flower symbolism, a.k.a. 'the language of flowers'.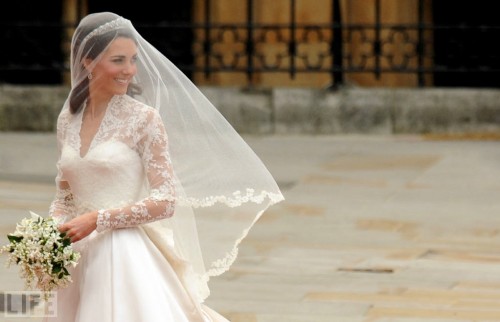 Kate's bouquet was the traditional all-white arrangement carried at royal weddings. Dainty and elegant, the bell-shaped Lily of the valley symbolizes the return of happiness. (To the Monarchy? How cool!) The bouquet also had Sweet William, which stands for gallantry (an awesome romantic tribute to her groom). Hyacinth stands for constancy of love, and the myrtle is an emblem of marriage. This myrtle that was set into the bouquet was taken from a shrub planted by Queen Victoria, after her wedding to Prince Albert. Myrtle from the same plant was carried by Queen Elizabeth in her wedding bouquet in 1947. Finally, touches of ivy represent fidelity, friendship, and affection. The symbolism is old and meaningful, and so appealing to me in these modern times where I'm craving authenticity. If only my wedding bouquet had been as well planned!
It had been announced that the royal couple were dedicating many components of their wedding day to their country, nature and family. The flowers and trees for the wedding were all from the royal estates of Queen Elizabeth. (I absolutely loved the trees in the Abbey!) Flowers were brought from Great Park (Windsor Castle). Kate's earrings were diamond acorns with oak leaves, a motif which echoes the coat of arms of the Middleton family (a wedding present from her parents).
The Victorians loved the language of flowers. This is a cute little glossary designed by my old favorite, Jacquie Lawson (also English), and and it just came to my inbox today: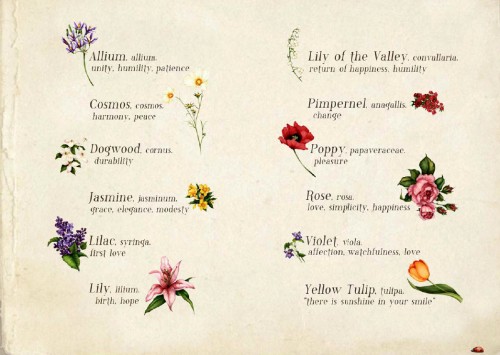 (Click to enlarge)