Julie and Joe came over to visit with us today. They are in the Bay Area for a couple days and none of us could believe that they hadn't met Lucy yet! (They also got to meet Kiera, and Georgia too.)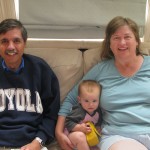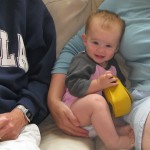 I think Lucy could tell that Julie and Joe were family!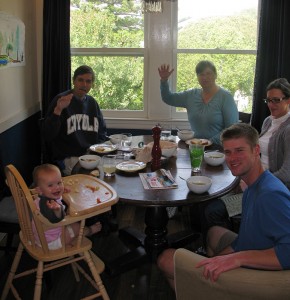 We had lunch. Luckily, I'd made chicken broth last night, so I threw together some soup! Cole and Kiera brought bread and cookies (and much needed coffee. thank you!)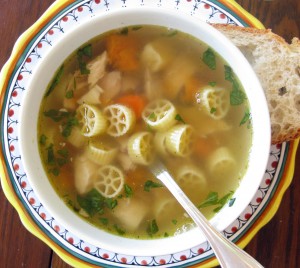 Homemade chicken noodle with basil and root vegetables. ha ha.