An pretty random assortment I've got here for you!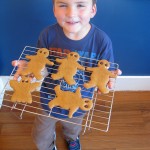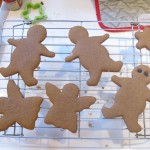 These smelled incredible but the recipe needs work. They kinda fell apart on us. Anyone got a good recipe for us?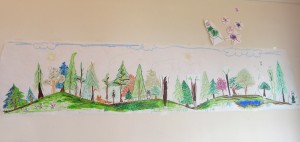 We have a 'forest in progress' because our landscape photographs that normally hang on this wall are out on loan.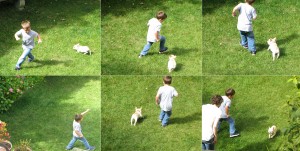 Georgia has all her shots and is finally free to run! I don't know who's happier, Georgia, or Cole & Kiera!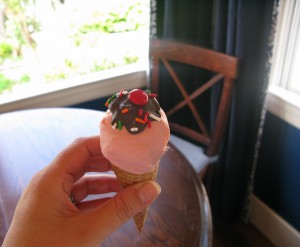 Not ice cream! It's cake with chocolate frosting!
(Adapted from Bakerella).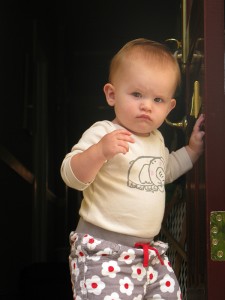 We don't want any! *slam*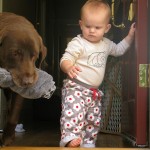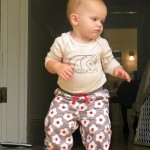 A couple more. The onsie is from Sarah in NY, and these Boden pants are getting lots of compliments!