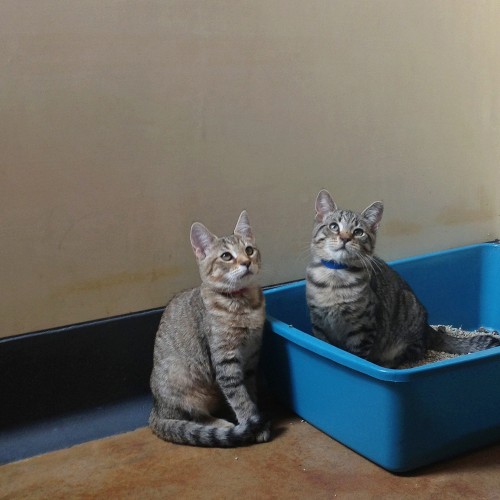 Two Tabbies, a boy and a girl, from the same litter. About 4 months old. She's smaller and golden brown, he's larger and more grey, with a little spot on his nose. They are San Francisco natives. I think they're Beauuutifulll…
Click any pic to see larger…
They are very healthy – the vet report says Nothing to report, so that's great! They've been chipped and fixed.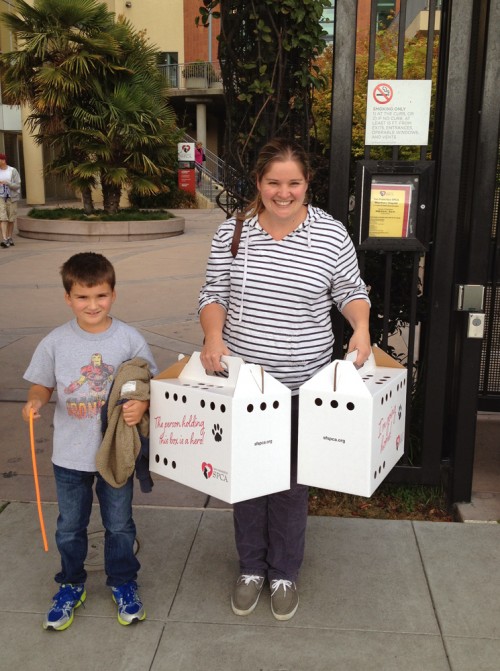 We're so happy to have them both!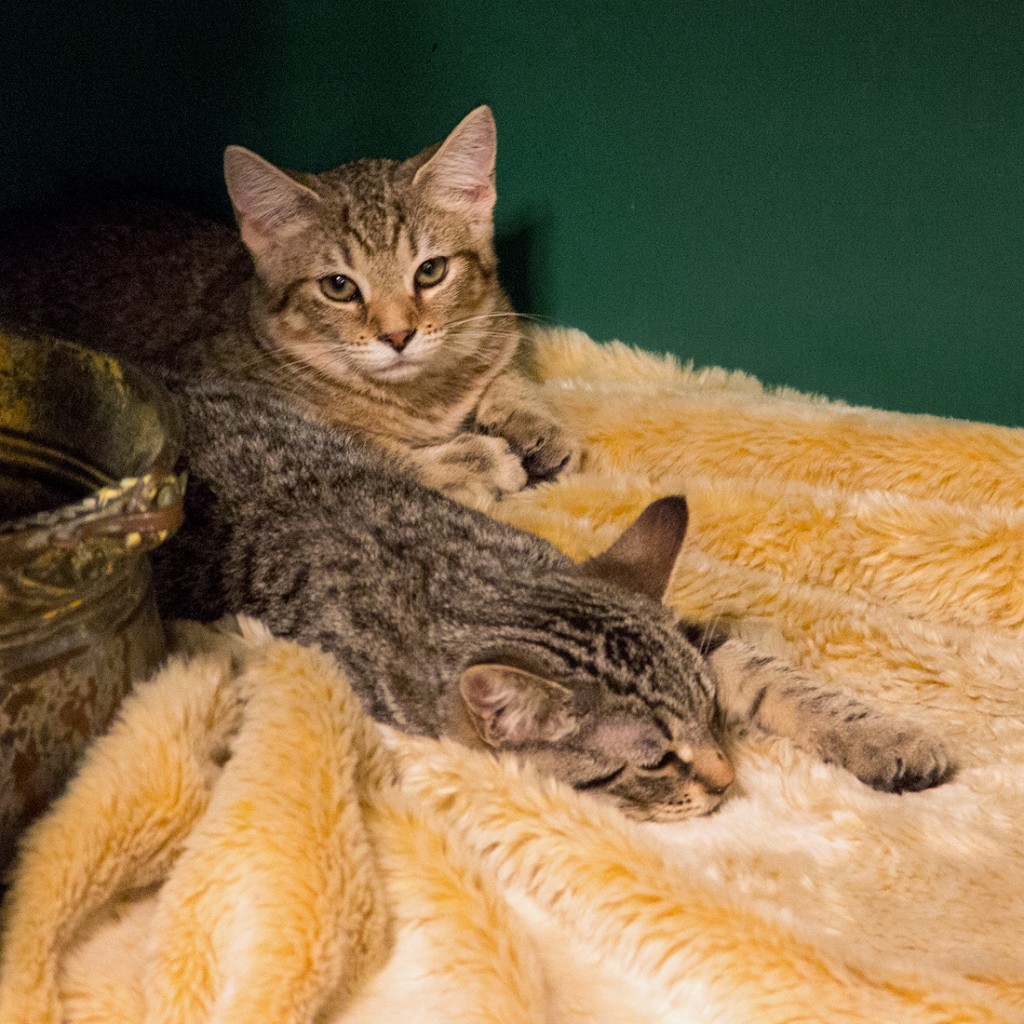 So far they are very shy with us, but eager to explore the living room.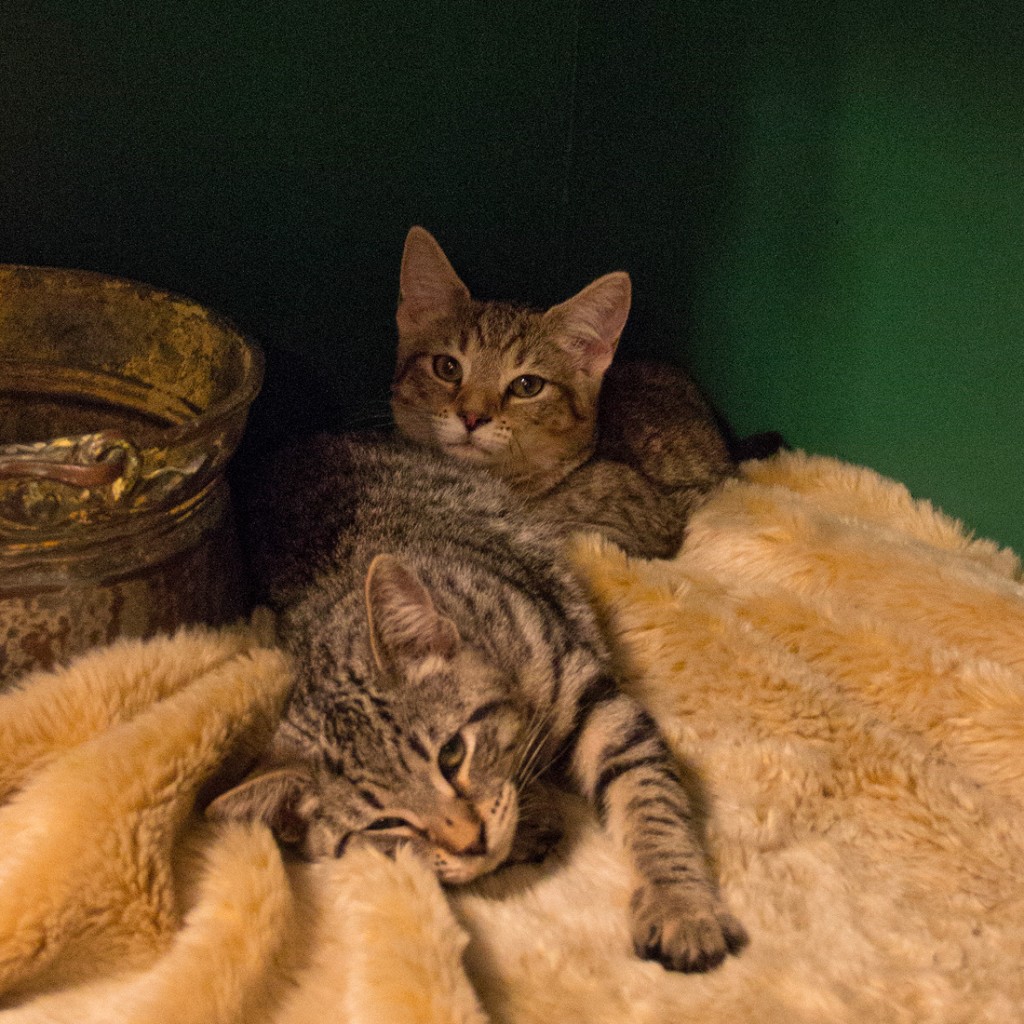 They finally relaxed on an old furry blanket that we put in Booker's fireplace.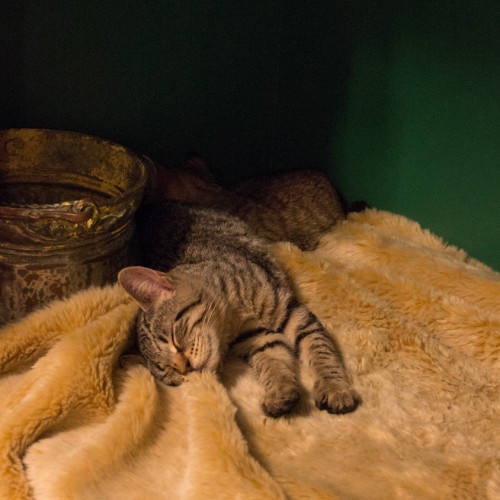 More photos soon!