I finished my school Group Art Project last weekend, so I had a calm week. A giant thank you to Cheap Peet's Asst. Manager Benjamin, for framing our artwork so quickly! Now I'm looking forward to tonight's spending spree (ahem, 'school auction'). It's for a good cause: our childs's public school education. Wanna buy a raffle ticket? Just kidding.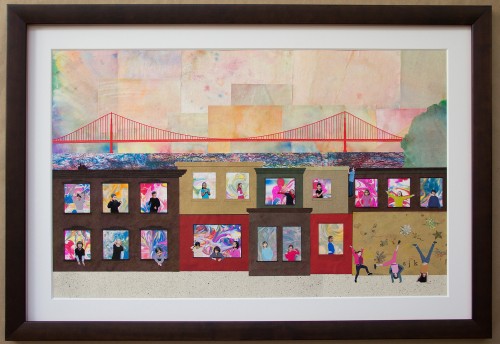 This is the collage I made, that will be up for auction (click to see it larger). Below are snapshots of the process, and a description:
Framed Collage Artwork
(Inspired by / Homage to Ezra Jack Keats, famous children's book author/illustrator)
Art: 32″ x 20″, Framed:38″ by 26″
Materials: paint, crayon, paper, pen, photos of the kids
Techniques: wet on wet paint, pattern rubbings, marbling, spatter paint (all done by the kids)
Subject: A neighborhood in San Francisco, the Golden Gate Bridge as backdrop. The kids of class 122 are the "characters" in this scene.
Our second grade students did lots of work this year learning about the books and the artwork techniques of the late Ezra Jack Keats. He was famous for his original style of children's book art, which depicted kids in their urban neighborhoods. He was one of the first American authors to use multicultural characters in children's books. His most famous book, A Snowy Day, celebrated it's 50th birthday this year, with a wonderful exhibit and program from the SF Contemporary Jewish Museum. A art educator came from the museum and worked with the kids in the classrooms. Over multiple visits, she taught them the art techniques used by Keats. The kids posed (for photos) as characters for their own stories, that they based on real dreams from "dream journals" they kept.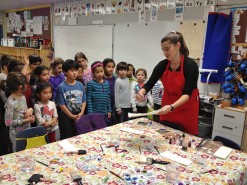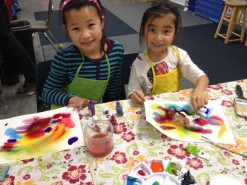 Docent/instructor Andrea Guskin explaining the table where the kids will paint "wet on wet"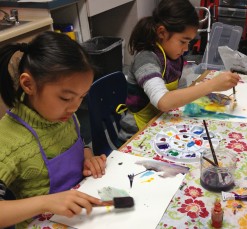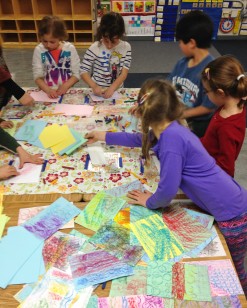 More painting, and a different table where the kids made texture rubbings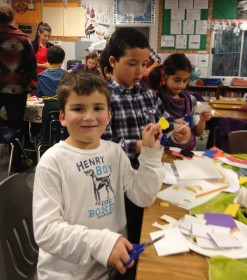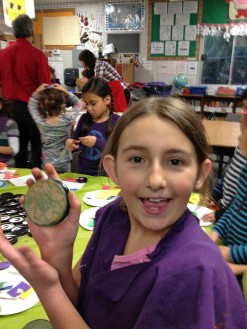 This technique was stamping, but the materials were fun and clever – I hope to try this again soon. (The stamp on the right made it into my final work!)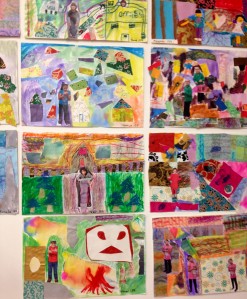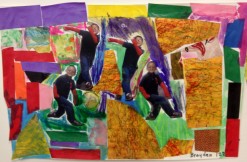 These are the artwork collages that the kids made of their own. They are posing, doing actions that tell their story. Thank you to Belinda, who took all the photos! These hung in the Museum, and they had a reception & Family Day for the kids!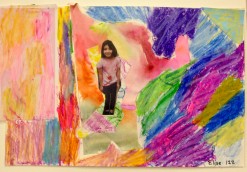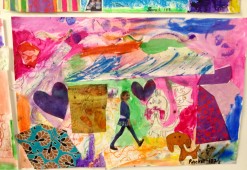 A couple more. You can see all the different styles they had to choose from.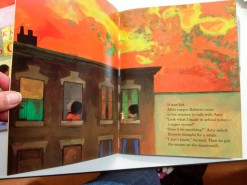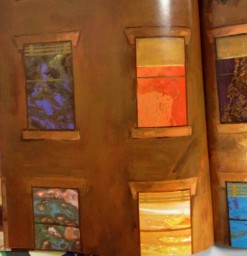 These pages are from Keats' book, Dreams. The building and it's windows are amazing. On our field trip, we got to see the real, original artworks! I got in trouble for taking photos… :)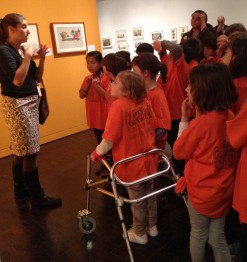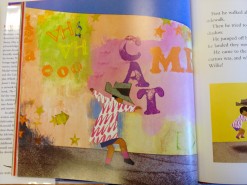 A photo from our field trip, and a page from Whistle for Willie, another book that influenced my artwork directly.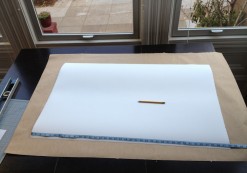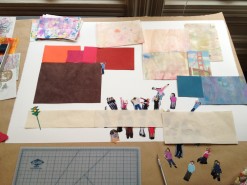 A clean slate, and some snaps of the art-in-progress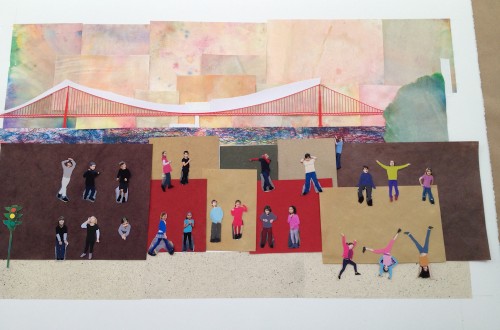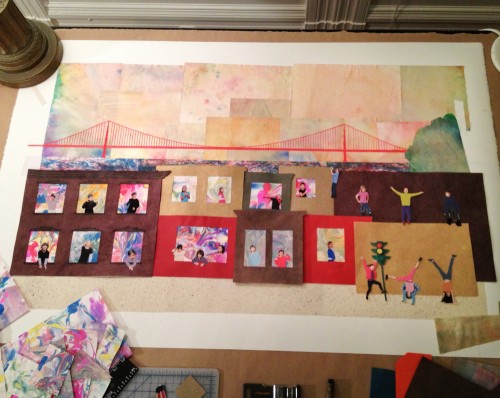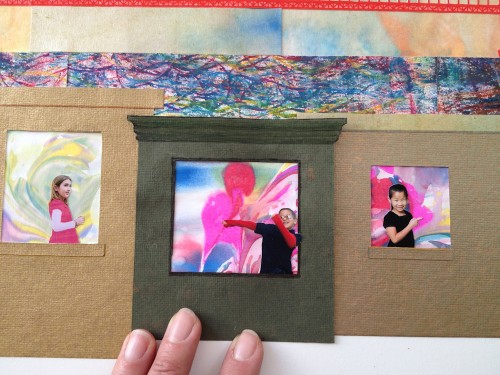 Thanks to Amanda for the moral an financial support, and to my brother Cole for his vector design of the Golden Gate Bridge!
Here is the link to the project I did last year.
And hopefully someone has deep pockets tonight!
******************
* U P D A T E *
******************
So, the Auction was last night – we had a lot of fun!
Good news: there was a bidding war over the artwork.
The top bidder won it for $1400! Yay!