Not Like Mom Used To Make.
But, still super fun. Trader Joe's Kits have the genius of architectural gravity on their side.
You can erect the walls, raise the roof, and put the candy on with no waiting.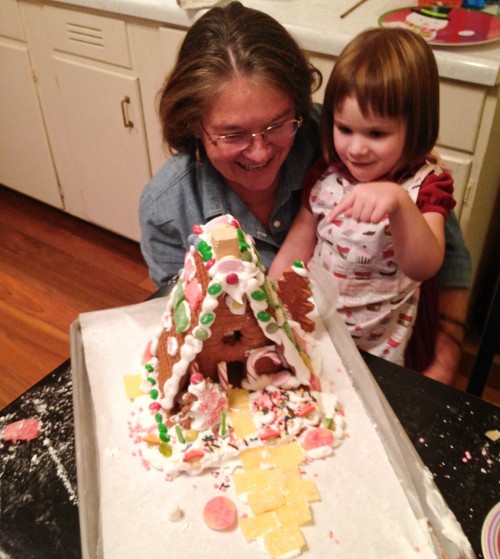 Nanu, thank you so much for coming over and helping me uphold the tradition!
And for bringing candy too – We just made it!
The "giant" amount of icing I made? Was just enough. (#Itoldyouso)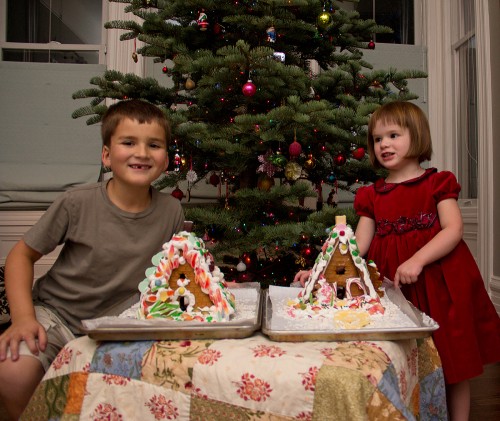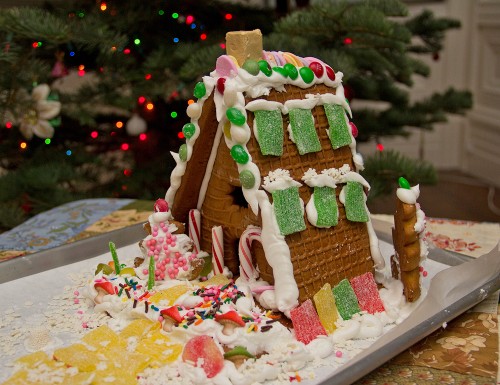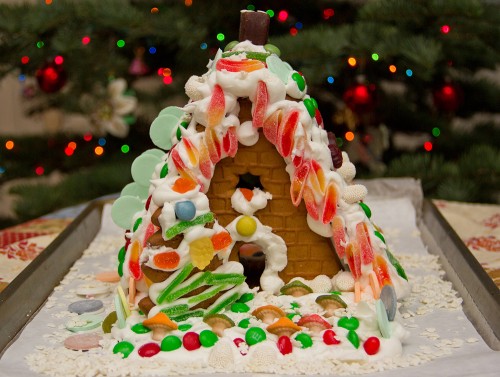 The kids want to eat these SO BAD.
I told them they need to wait until the evening of the 24th.
Poll: Shall I keep my word, or shall I cave early?