We finally got over to the 'Ice Cream Bar' on Cole, just below Carl. So Cute! Shelly and I actually made a date on the calendar. Isn't that how all important stuff gets done? Also, we got to decide what was the best time to let our kids load up on ice cream. (1pm.)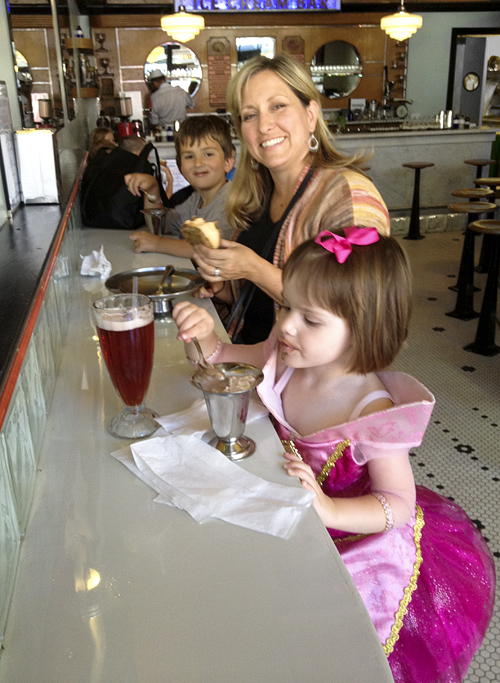 Lucy managed the high-stool/big-ice-cream combo well. Thankfully the place was pretty empty.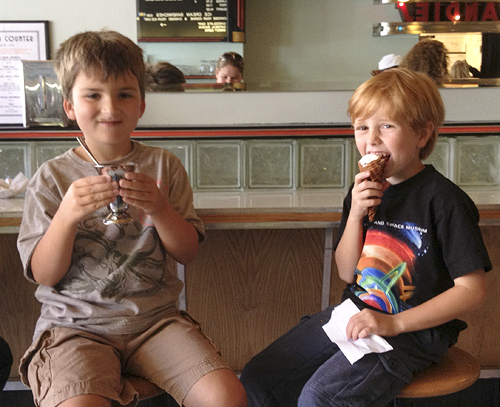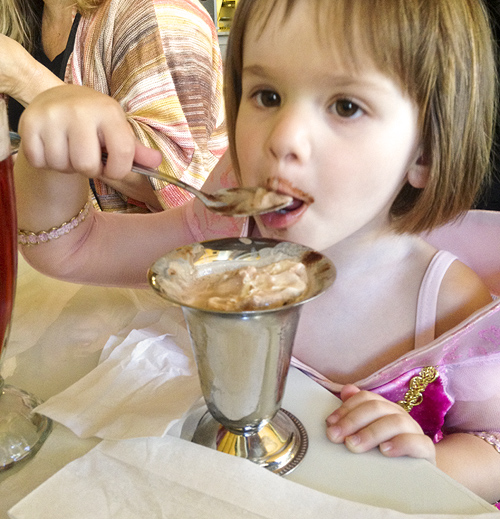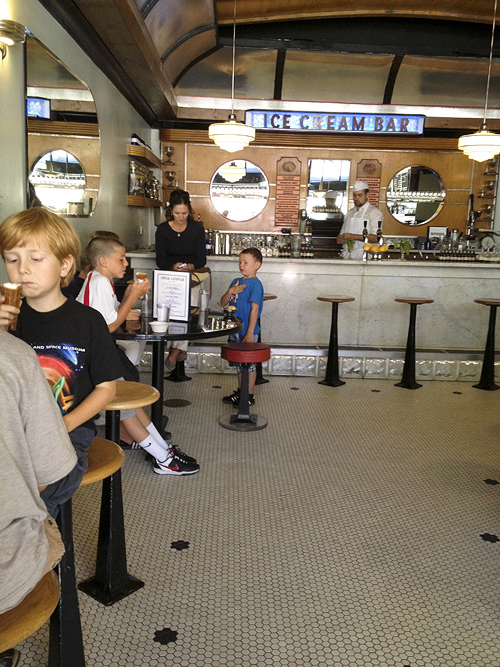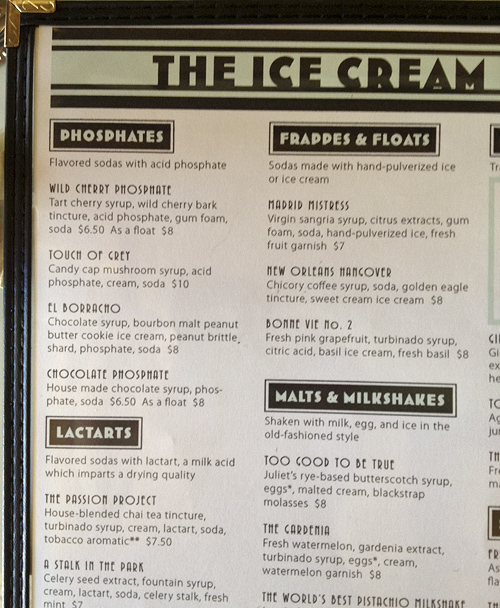 The menu was huge, and filled with all kinds of weird stuff too. I played it safe with the Cherry soda (YUM). And I helped Lucy of course. The chocolate fudge sauce brought me back! I'll experiment more next time. Anyone want to make a date?