Our sweet Ava baby would be nine today. Lucy and I went out for peonies. (And a haircut.) They didn't have the pink ones I wanted. They has some tiny dark pink ones, that weren't open yet. So I went with the white. It's fine, right?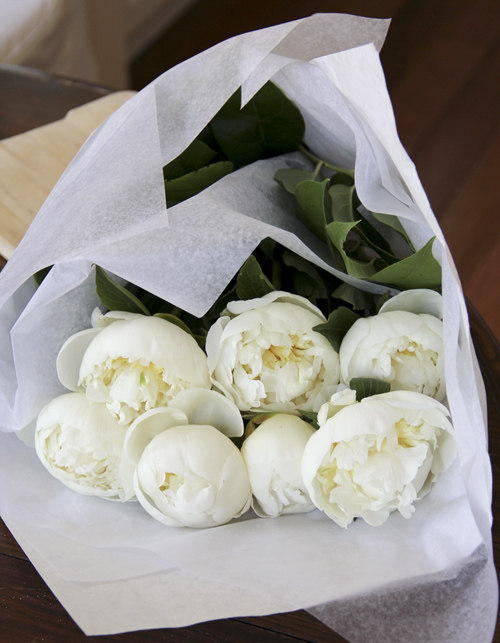 I love the wrapping. It's always my temptation to leave them in the paper.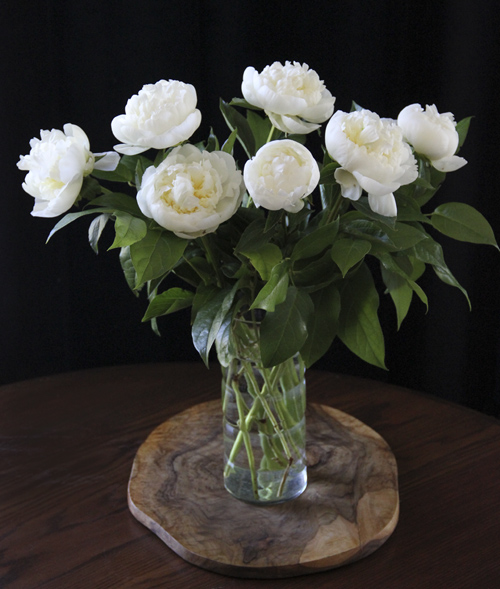 Shall I photoshop them pink?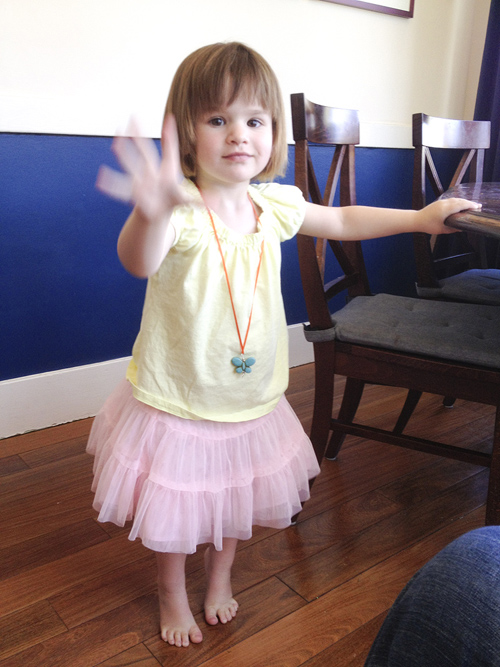 A PRETTY butterfly from Auntie Kristi ♥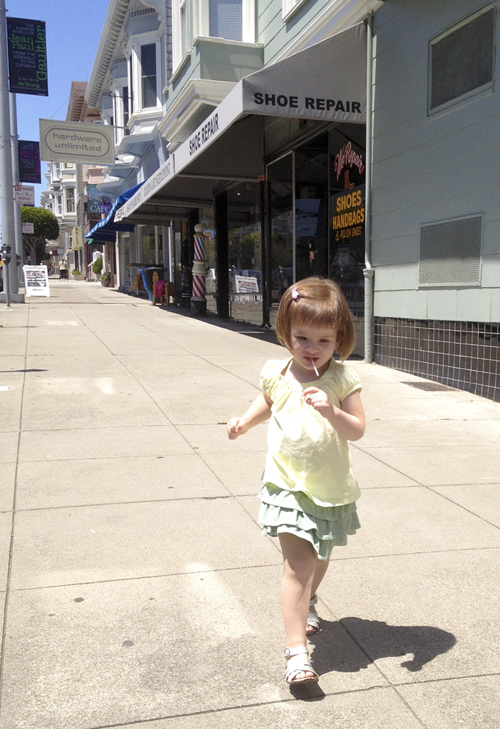 Running with a lollipop?!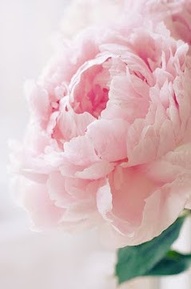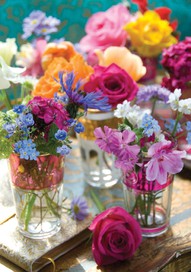 Cady sent me these pics – isn't she sweet! And – that is exactly the right pink peony. I'll make sure to call in my order ahead next year (10!)
Tonight we are going out to dinner down the street – Ragazza. I want to try out their back patio. After, we'll tear into these: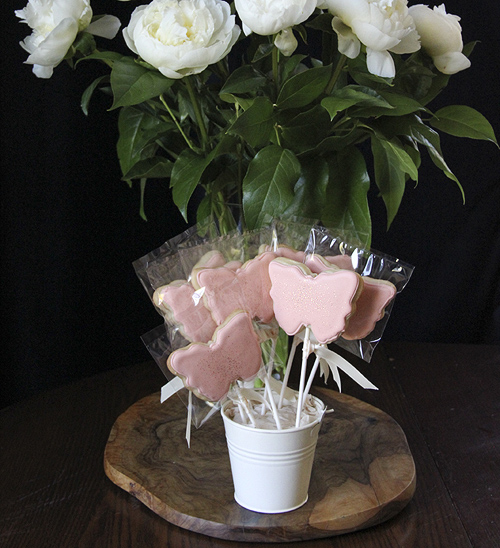 Kiera and Cole came over for breakfast. SK surprised us with these classic lovelies! ♥!