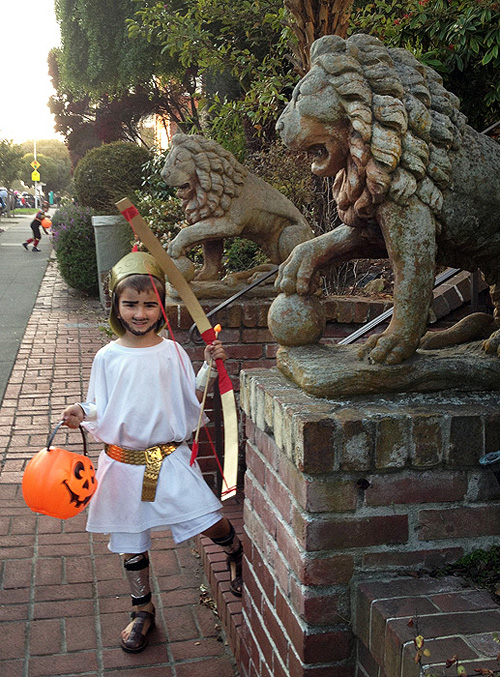 Here's my snapshots from my new iPhone (not bad…?) We went trick or treating with Ariel, and his dad Andrew is the Rockstar in the photos. They were super fun, and their neighborhood (West Clay) rocks. All along Lake Street is so fun. (They had a kick-ass band!)
Mark used to go trick-or-treating there as a kid! I love that. Omi and Opi let us park in their garage (thanks!) Both kids were really into it this year – it was a classic!

Also, here's some cute shots from this year's Clarendon Halloween Carnival. Oscar went thru the haunted house with me, and was FREAKED. It was scary. (awesome scary.) He was the only kid in his class who had the nerve to do it – or so I heard. Trouble is, he got so scared I bet he won't go back next year. :) He didn't even want to talk about it, for fear we get the idea of making him go again. P.S. That's Bianca, but don't make the mistake of calling her his girlfriend!