We had so much fun! Oscar tried really hard, so I'm very proud of him. What he lacked in experience, he made up for in tenacity.
click any thumbnail to see larger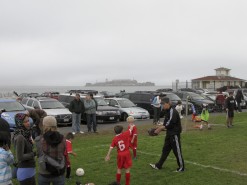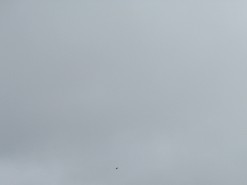 Left pic: The scene. Pregame with Alcatraz in the background. Right pic: The Golden Gate Bridge.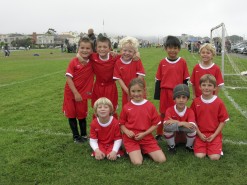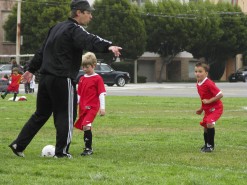 This is not remotely the whole team. And, they wisely split us into two games side by side, so everyone get lots of playing time. Look how fired up Oscar is!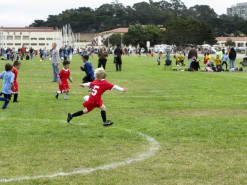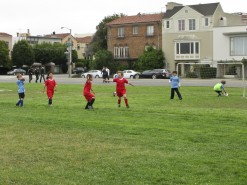 We didn't win the game, but we scored a few goals. It was fun to see their celebration.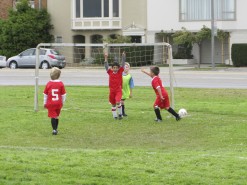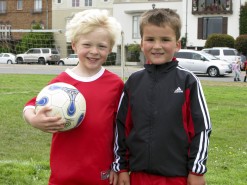 Oscar and his buddies – that's Will in the photo on the right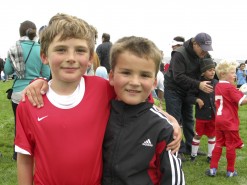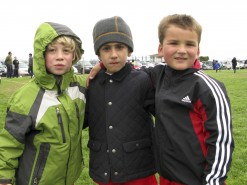 left photo is with Lucas, right photo is with Ariel and Shayan.