My happy tradition (and means of coping through May 7th) is to head over to Bloomers for some Kick-ass Peonies.
We had them for Ava's first birthday, and pretty much every year since!
(Last year's was especially nice because Lucy was there, and our family finally felt complete.)
Here's this year's pick, paired with a sweet princess cake from Schubert's.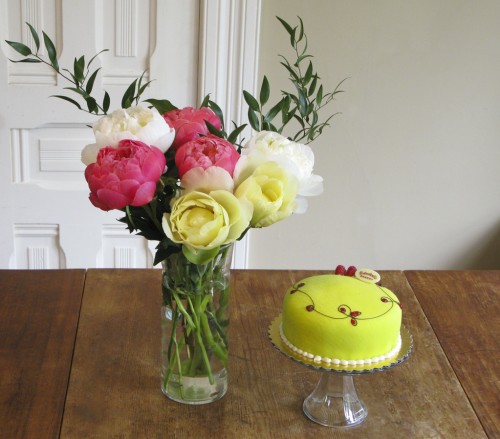 (click to enlarge)
This sweet package came in the post:

Nana and Chief brought these gorgeous blooms to Holy Cross: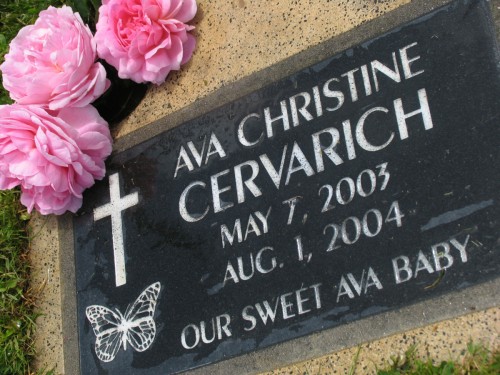 (If you ever want to go, the grave is all the way back, all the way to the right, in a place marked "holy angels".)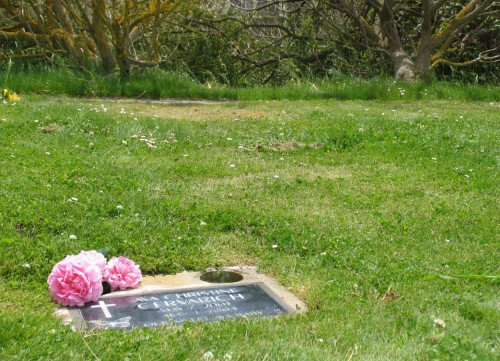 ____________
UPDATE:
Omi sent this photo in. It's a peony she planted in Sebastopol. (See her writing in the comment section below.) These flowers don't really thrive in SF, it's too cold during the summers. But the heat in the country is ideal! And, what a pretty color!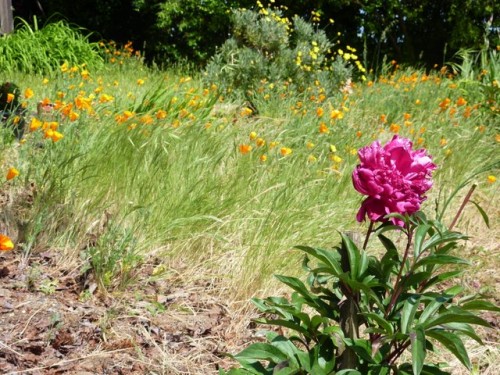 (click to see larger)