We had a whirlwind weekend… I'm posting everything so be warned. :) Saturday was Disneyland.
{{Click the photos to see them larger}}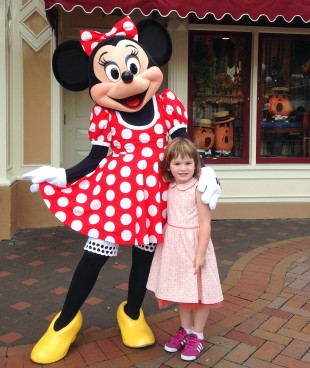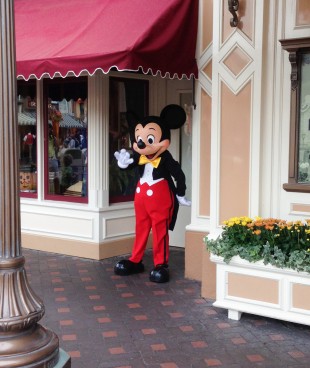 We got started early (8:30am)! Minnie and Mickie were there to welcome us. (Oscar passed on the photo op.)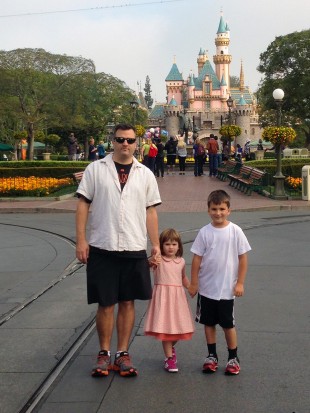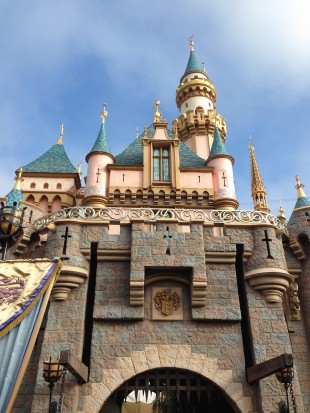 Since it had only been 14 months since our last Dinseyland visit, Oscar still remembered everything clearly and wanted to head for Fantasyland right away, which I thought was sweet.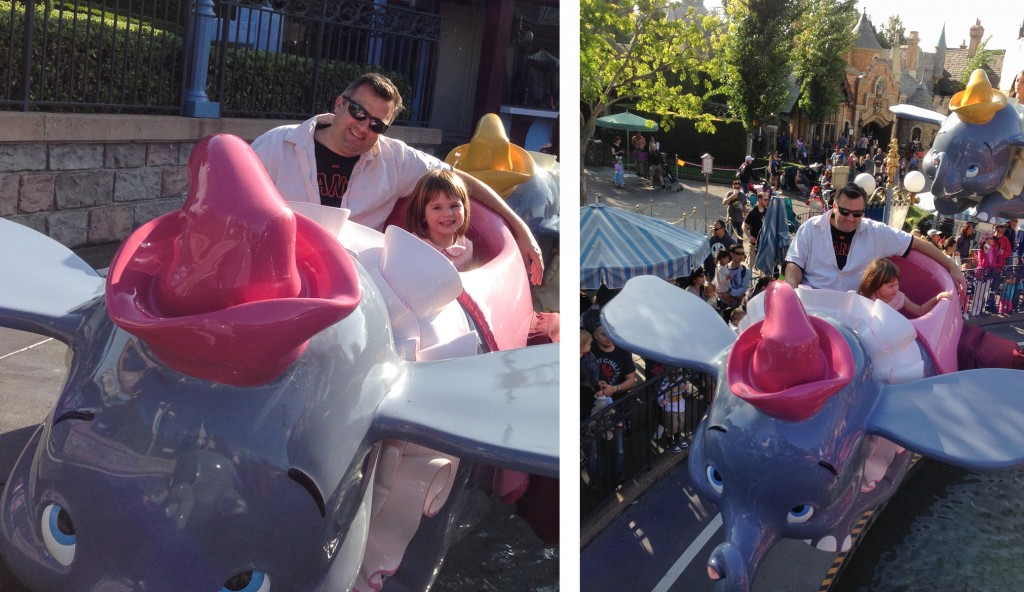 Gotta love Dumbo. One of the all time Greats.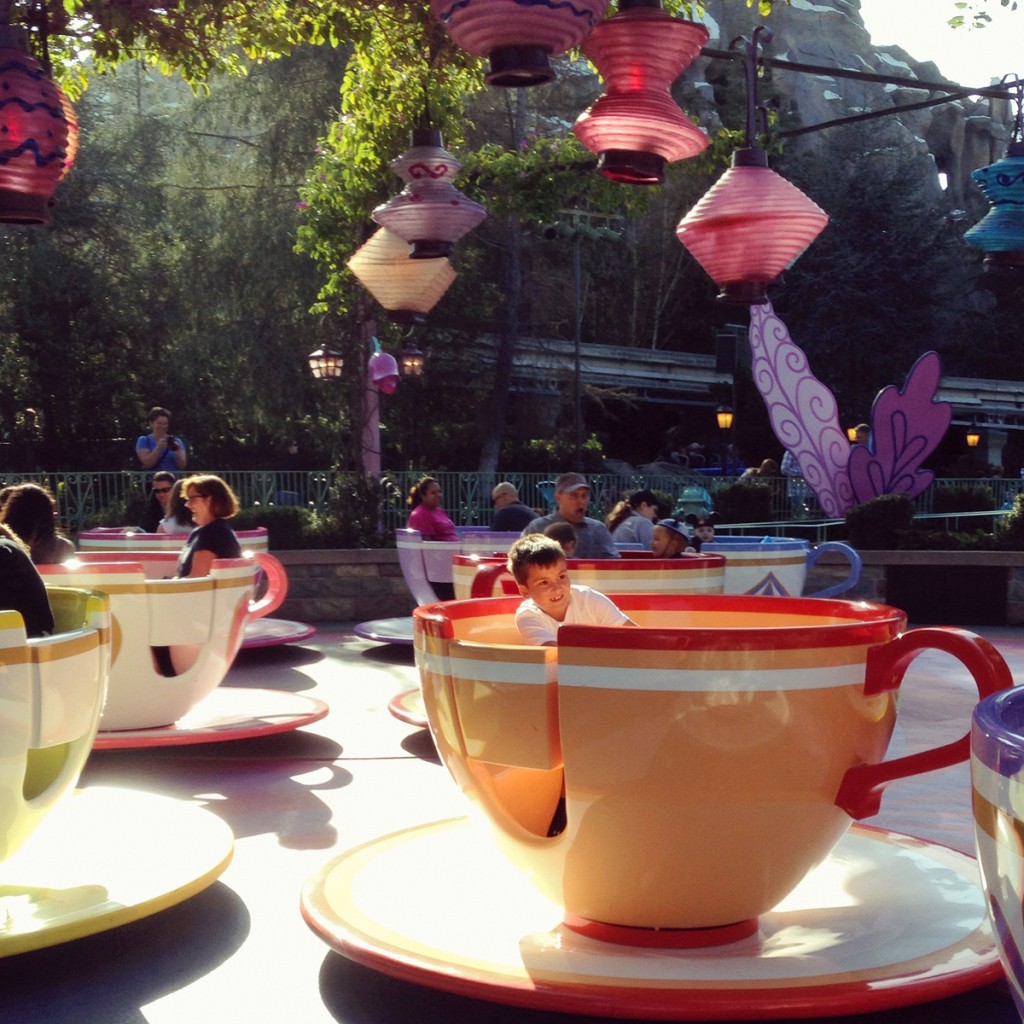 Tea Cups in pretty morning light. There was NO line, so we didn't feel bad hogging tea cups.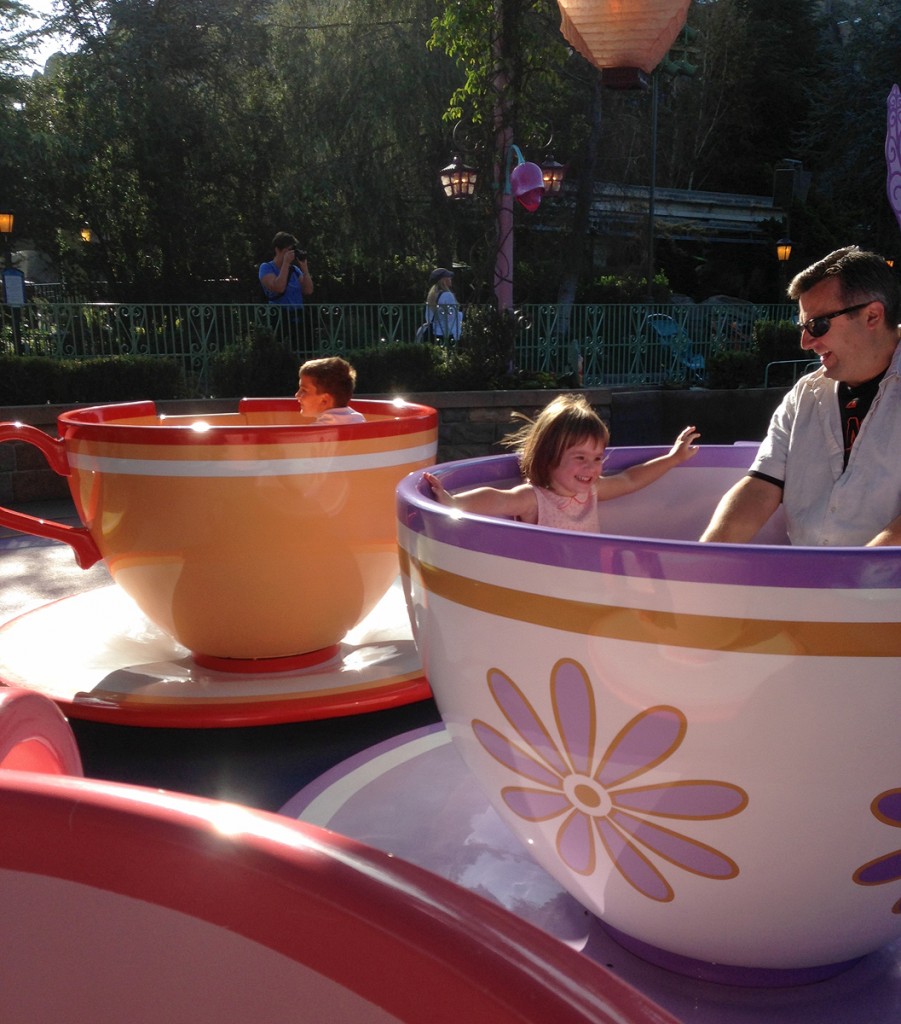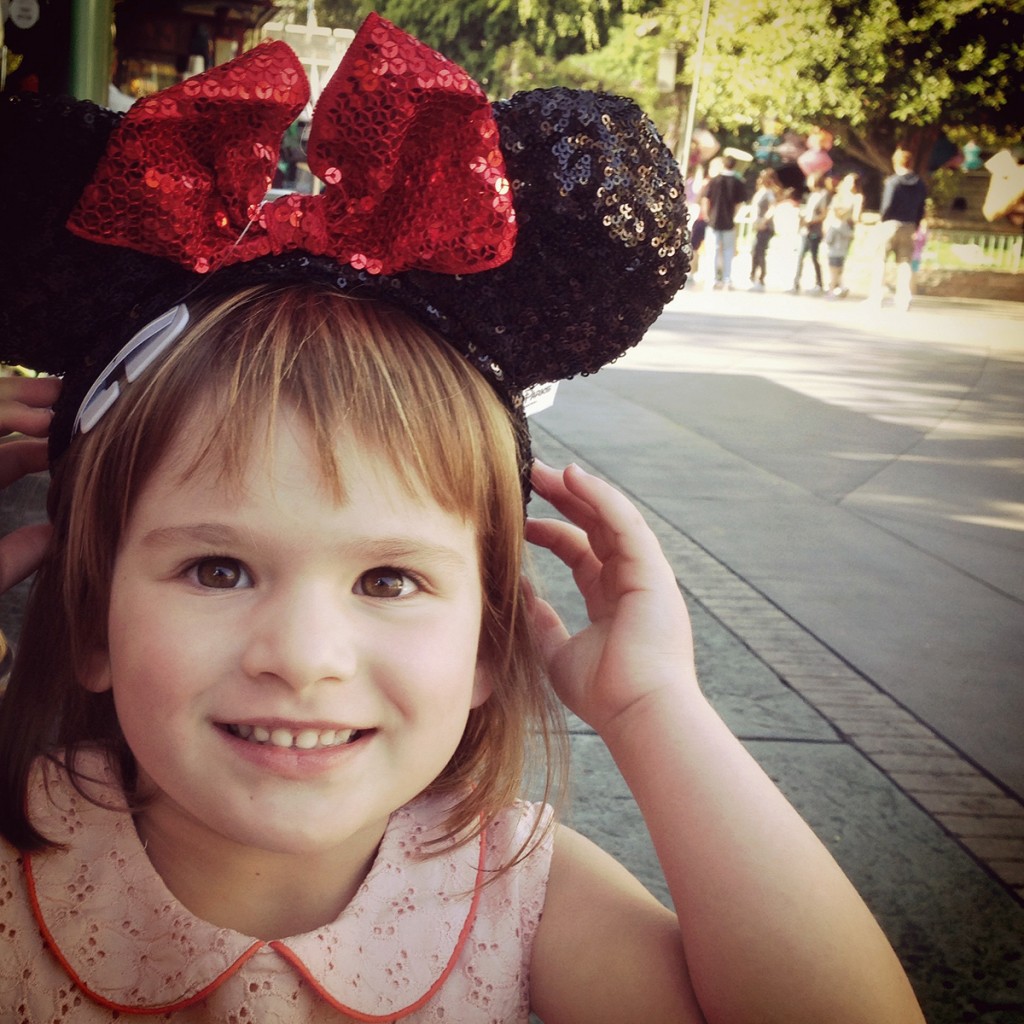 Lucy tried on all the 'ears'. She didn't like the way the headbands were. I would have gotten these for her if she showed any inclination that she would wear them.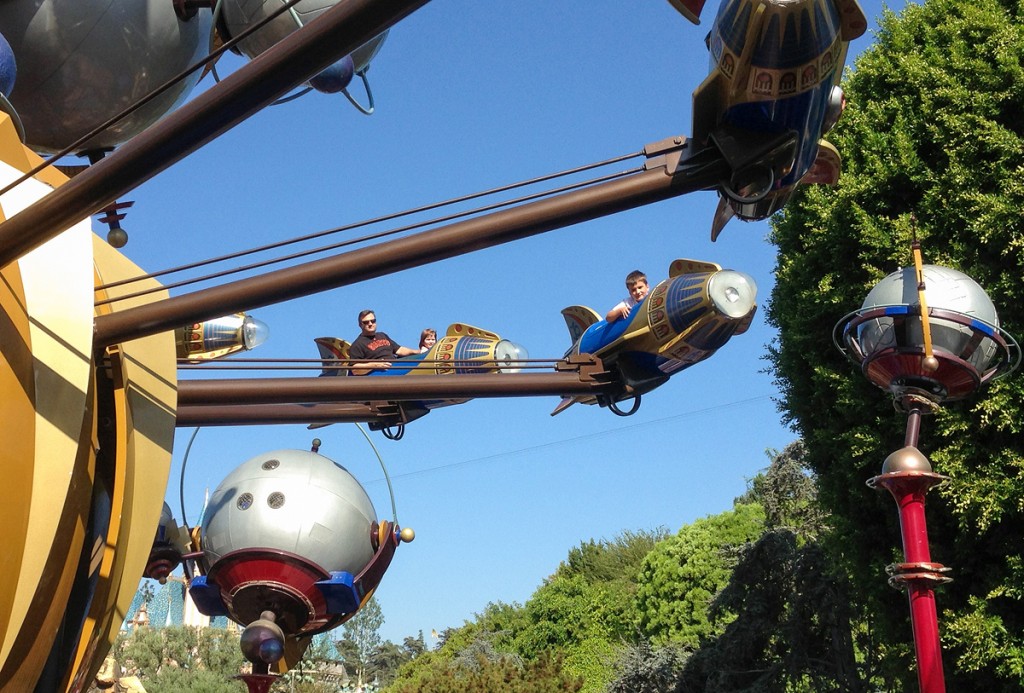 Oscar really likes the rockets. It's exactly his speed – any more action would be too much.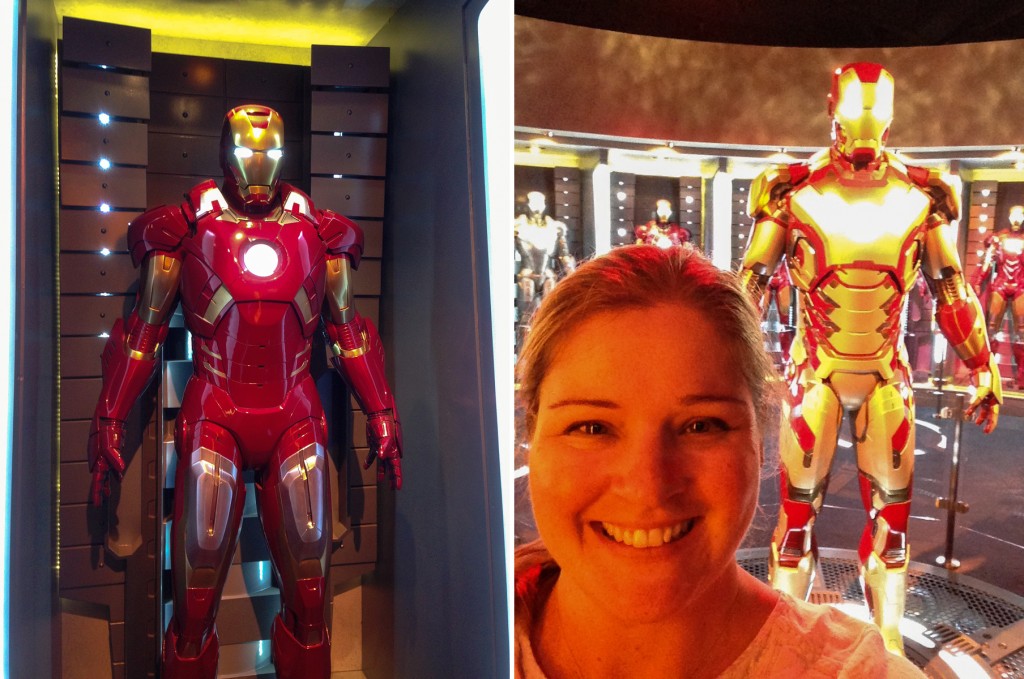 I took these pics for my siblings :)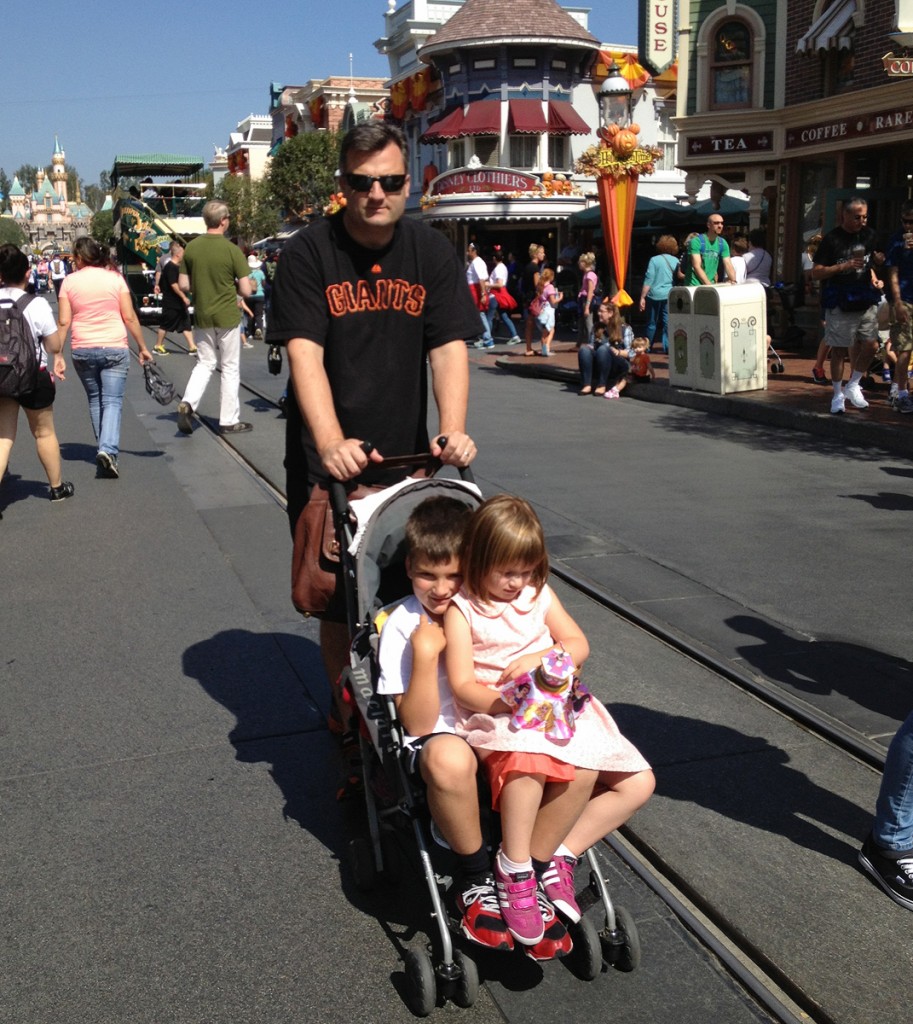 So this is how we crossed great distances in warm weather with kids that don't walk a lot. Here we are walking from Disneyland to California Adventure, the other theme park across the main plaza. I have mixed feelings about whether to be embarrassed or not, but the simple fact is, we wouldn't have gotten through the day without our old trusty Maclaren.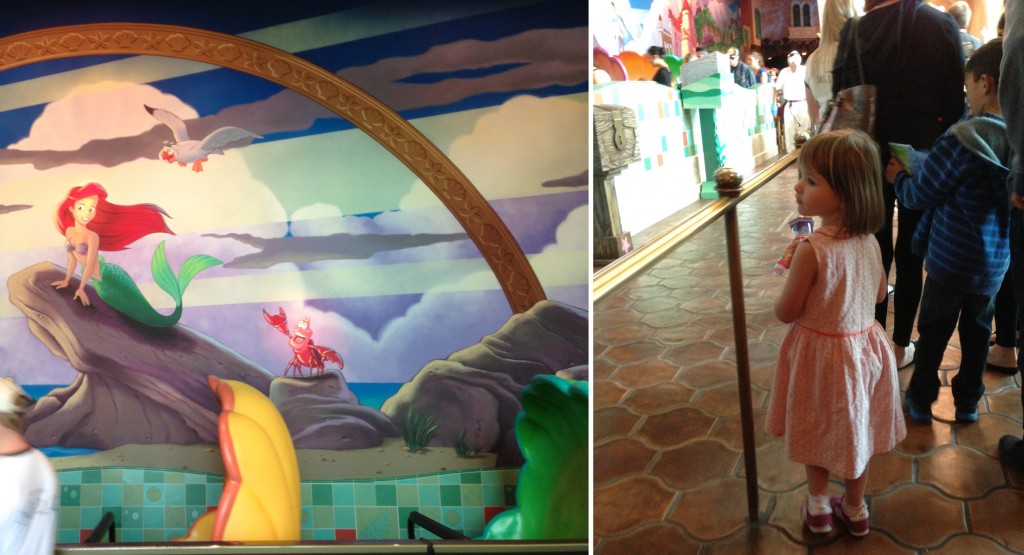 Ariel has a terrific ride! – new to us! This was our first time in California Adventure.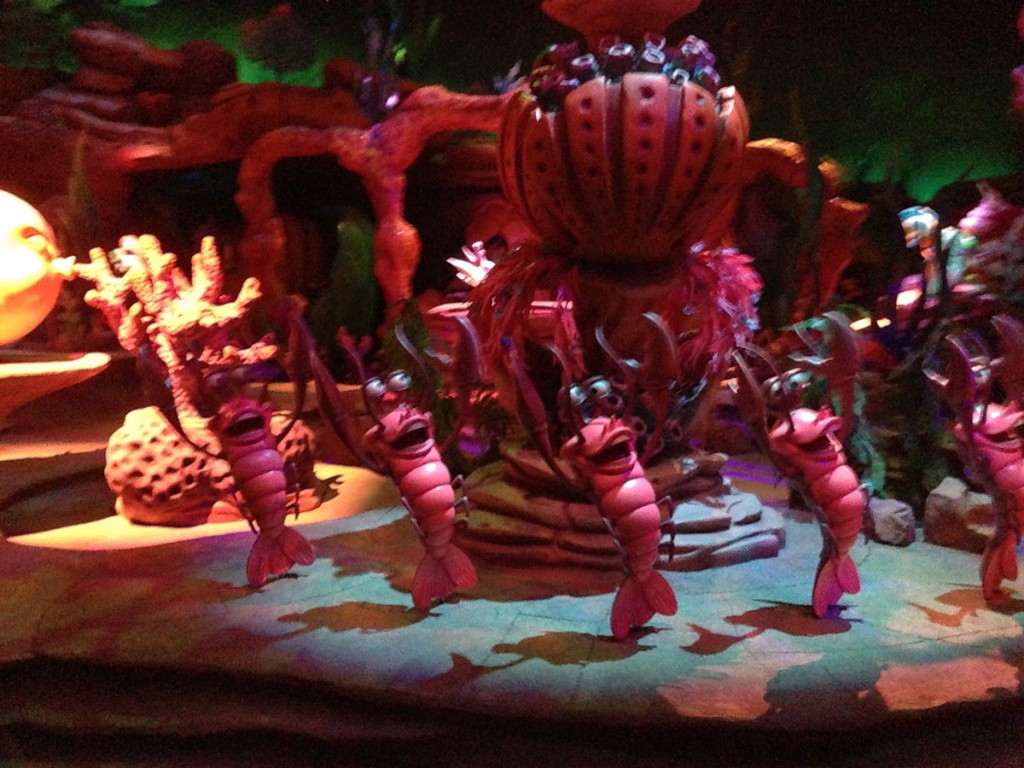 The shrimp were singing in the big number Under The Sea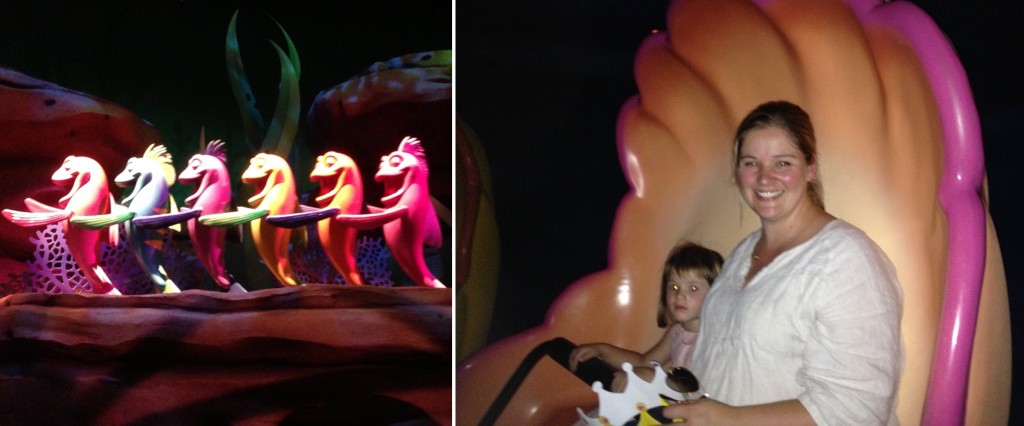 Total nostalgia for the movie. Lucy was eating it up too.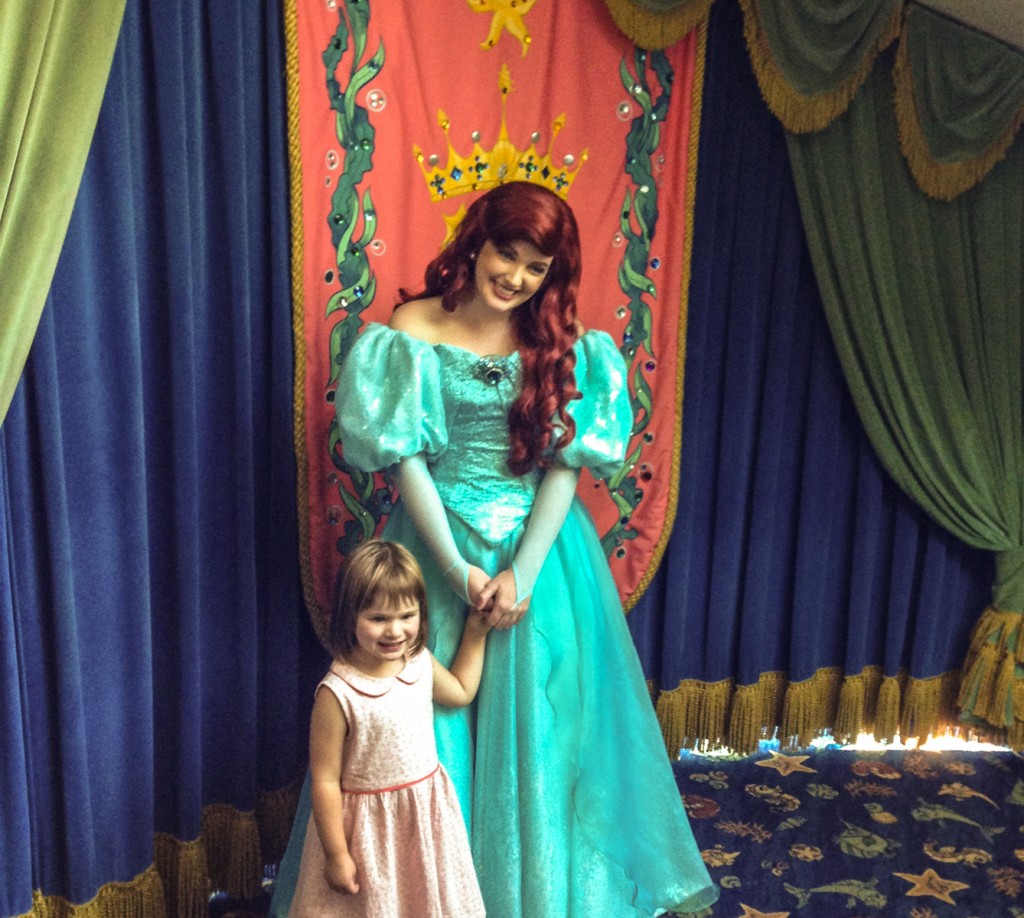 Next we headed over to Ariel's Grotto, the restaurant where Mikayla was having her birthday lunch.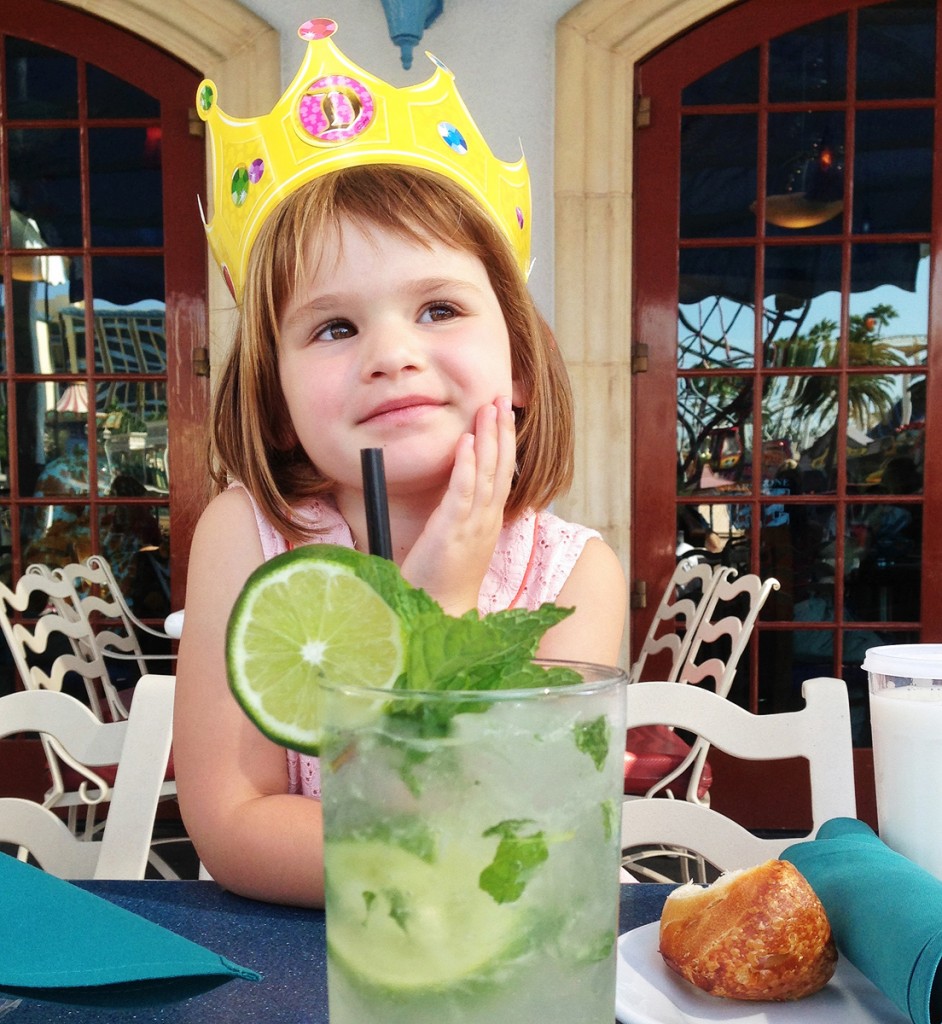 Lucy looked a lot more sweet and amenable to me through my mojito vision.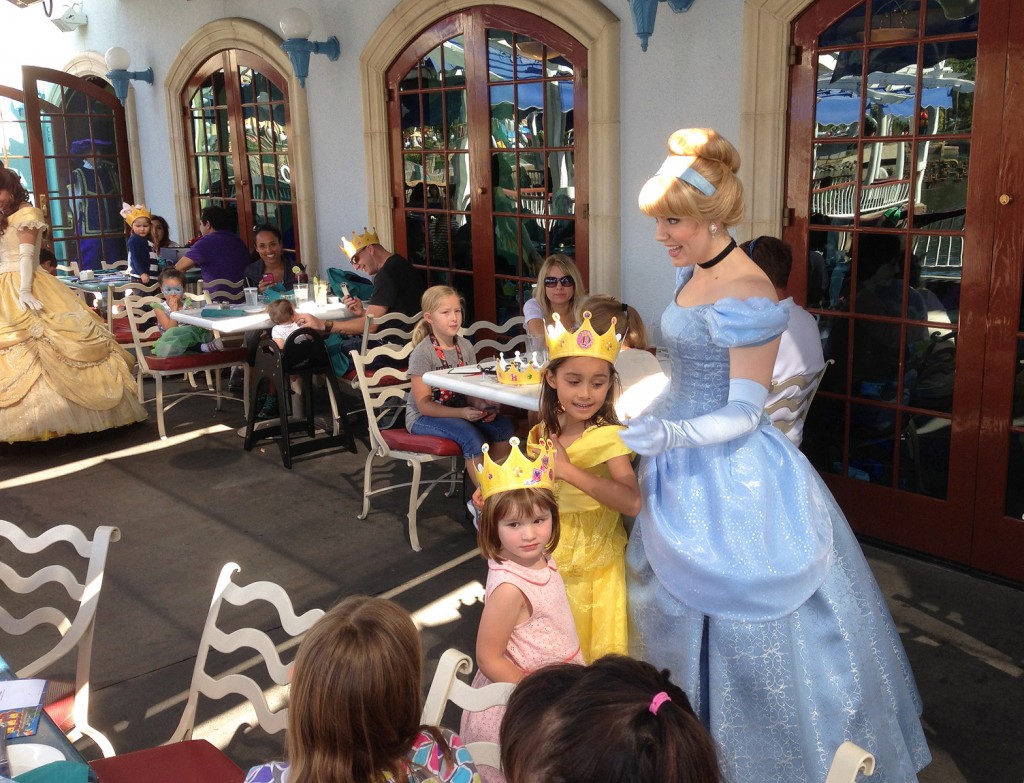 We had the best seats in the house (waterfront in the shade) and the Princesses strolled through.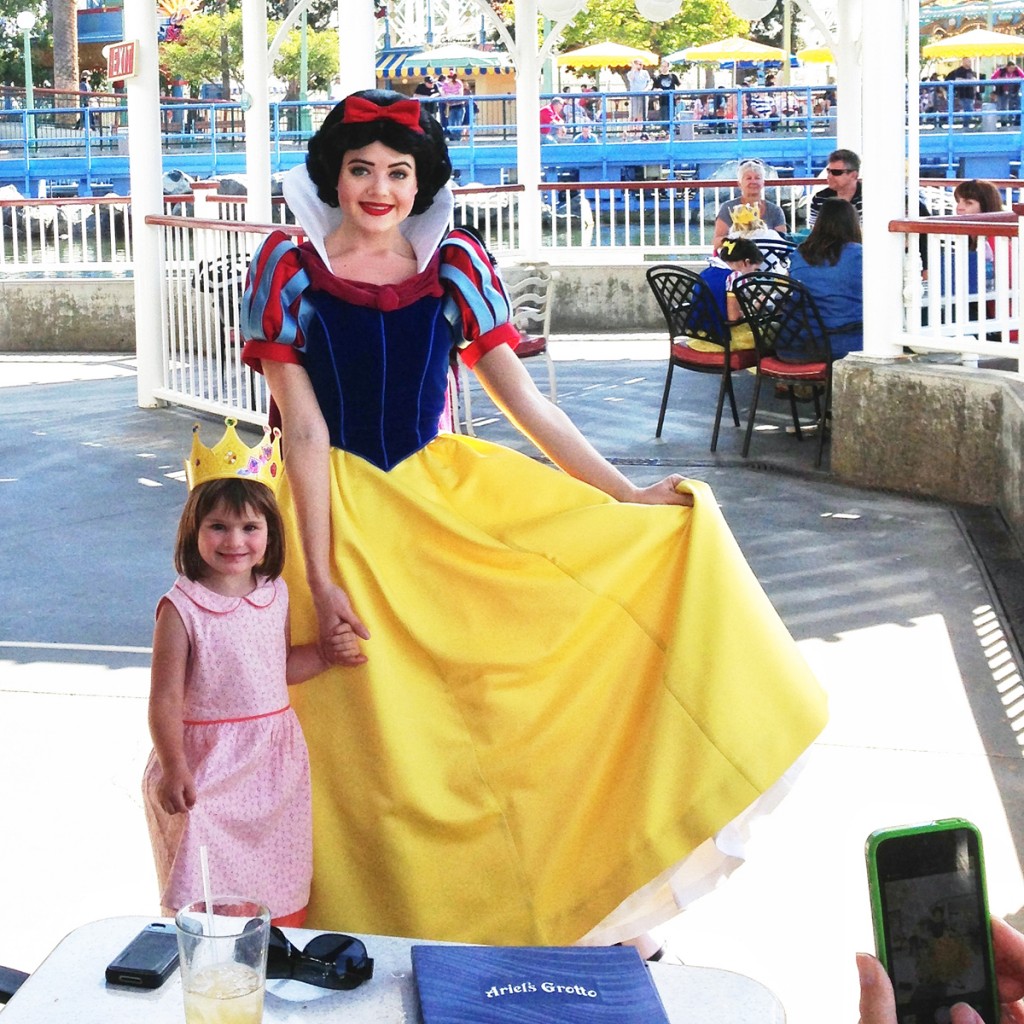 Lucy's favorite Princess is Snow White. Ariel is giving her a run for the money, but Lucy is a loyal girl.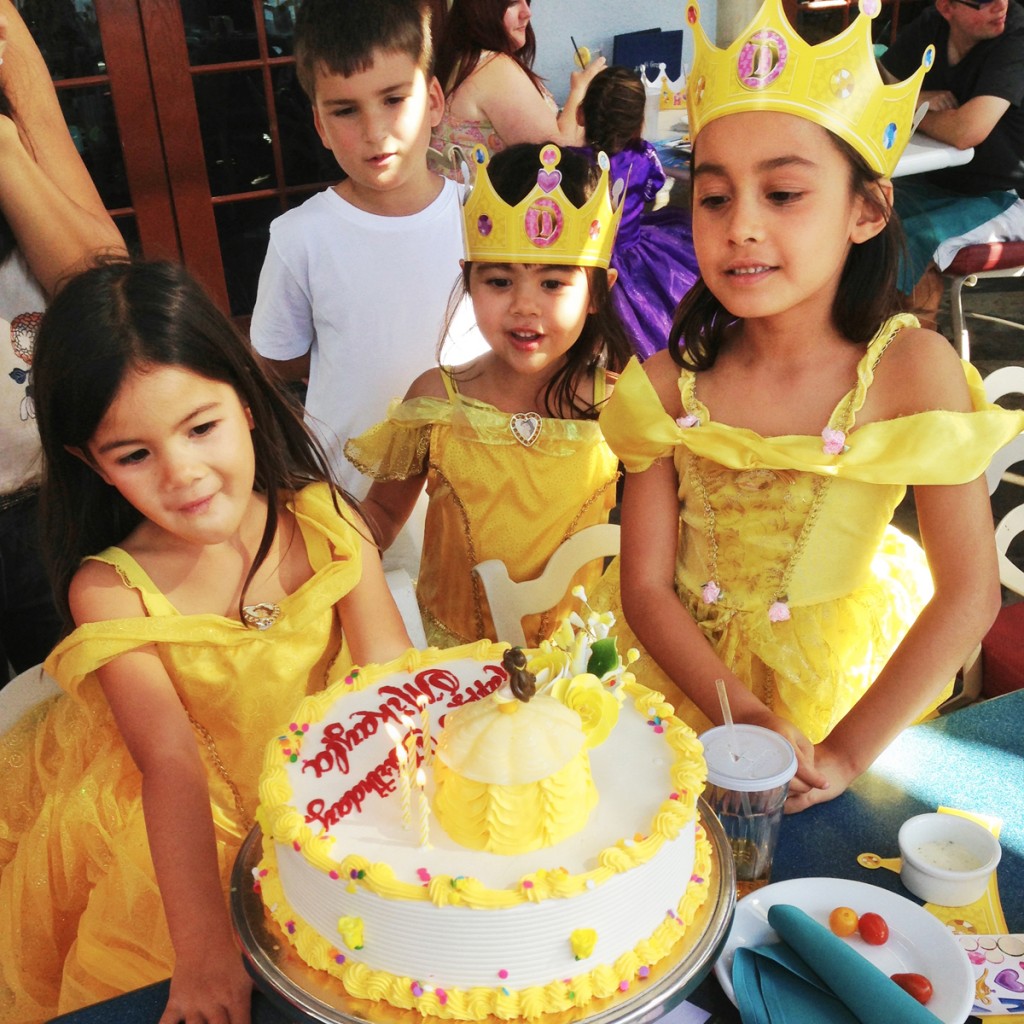 Happy 5th Birthday Mikayla! I can't believe you've gotten so big!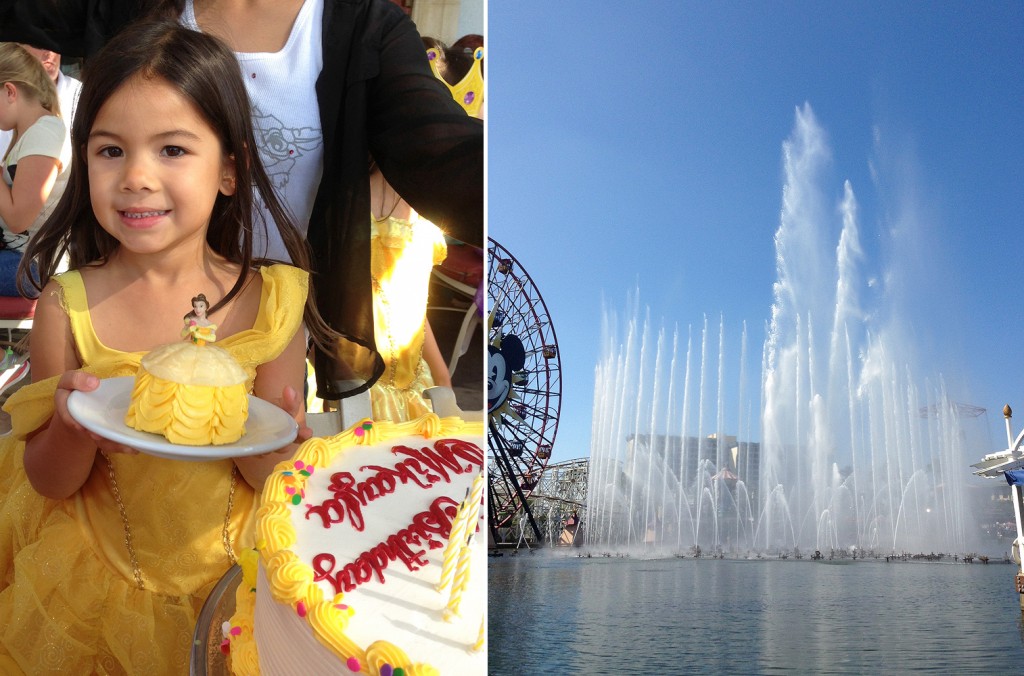 I loved the cake!!! And a beautiful water show.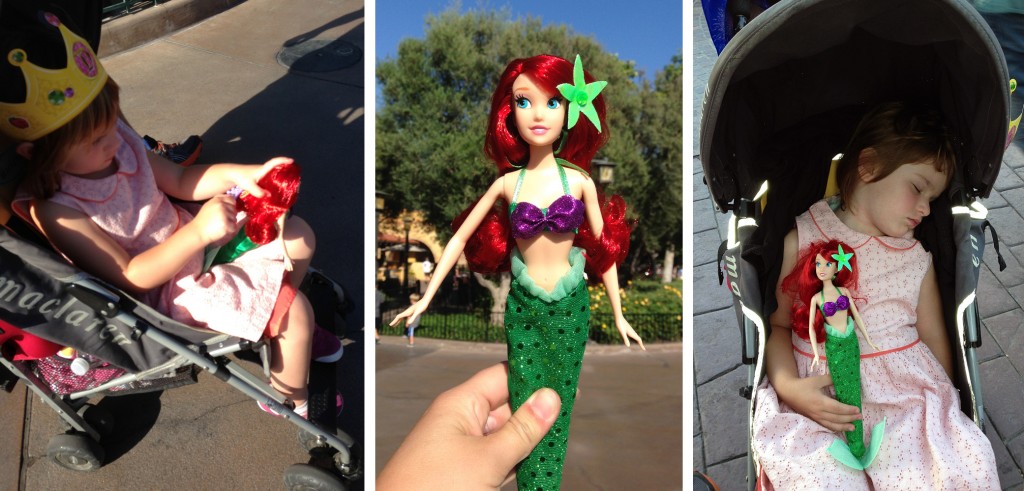 Lucy's souvenir: an Ariel doll to go with her Snow White doll.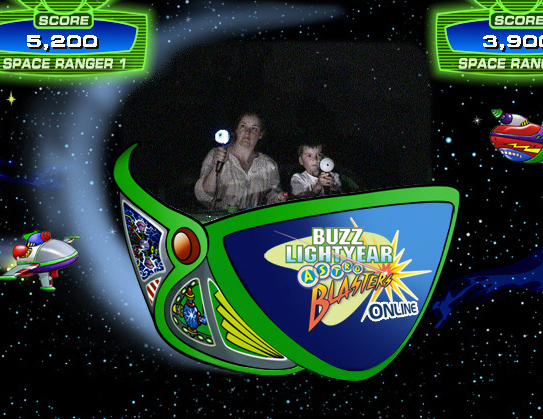 Oscar and I had a really great time shooting Zurg aliens together. This pic made me laugh.


We also went on the Jungle Cruise together – Lucy was still napping.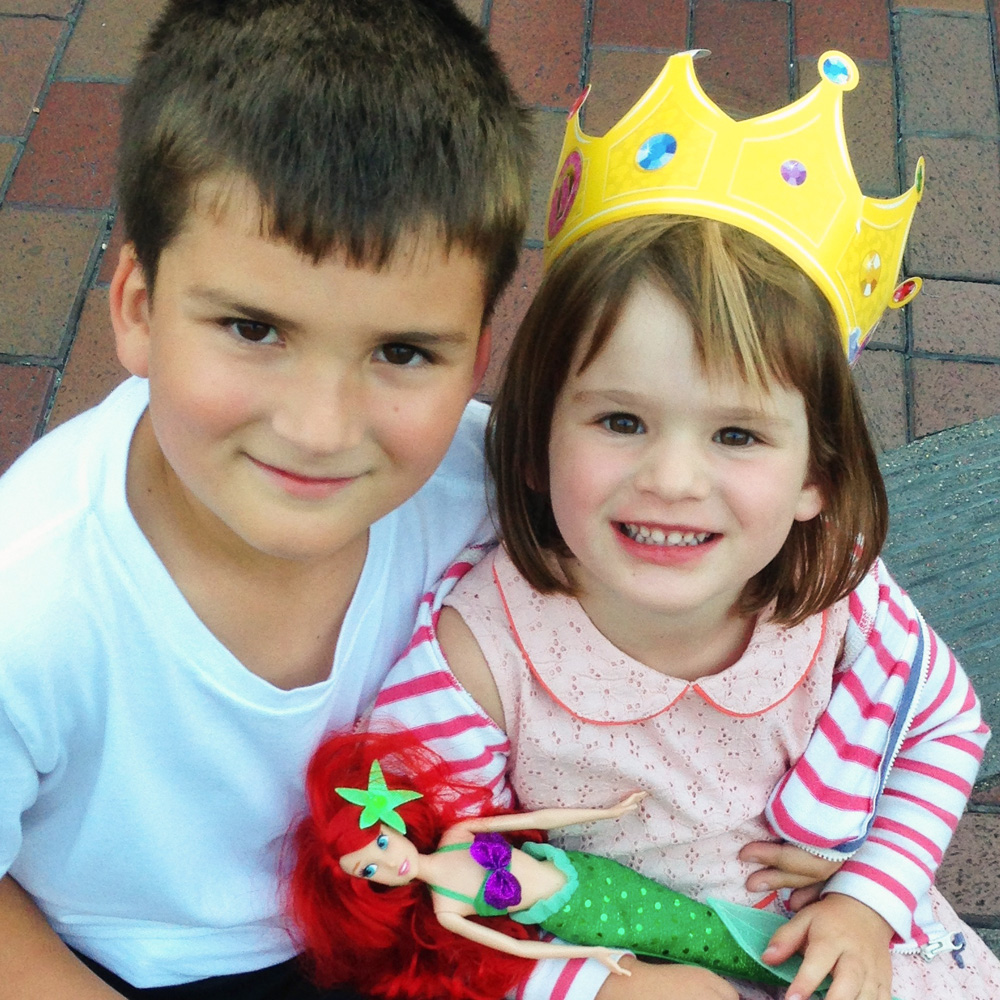 Here's my two troopers. Mark is busy returning some custom cut silhouettes that in no way resembled my kids.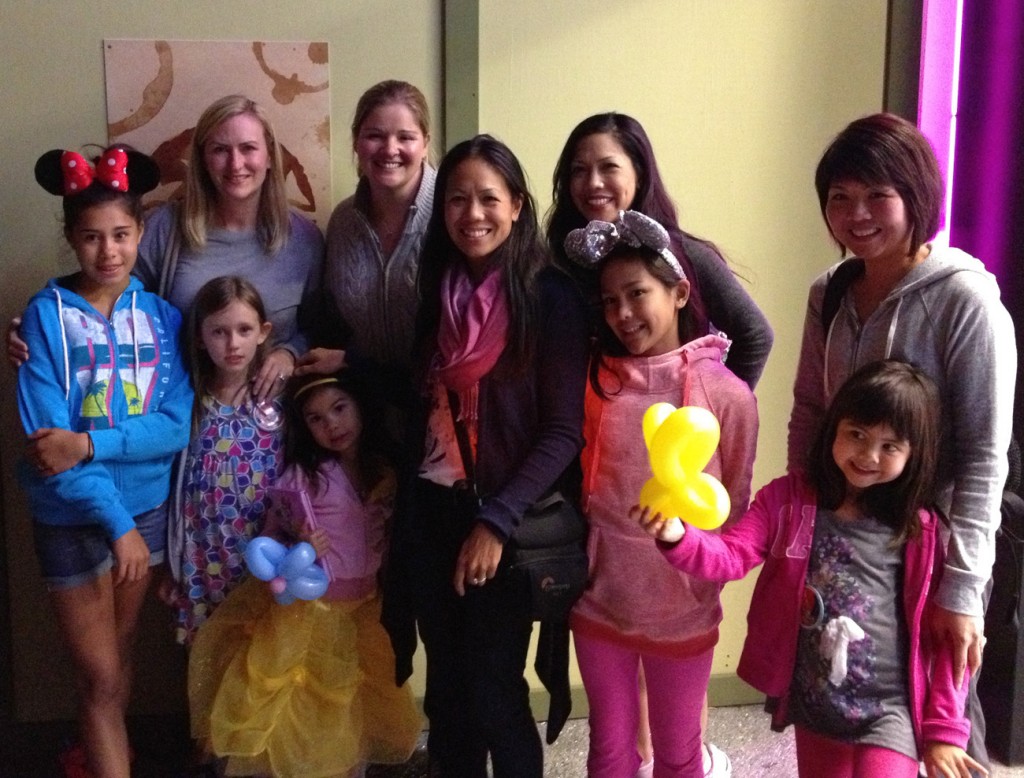 An incomplete group photo taken after dinner – but it's what I got!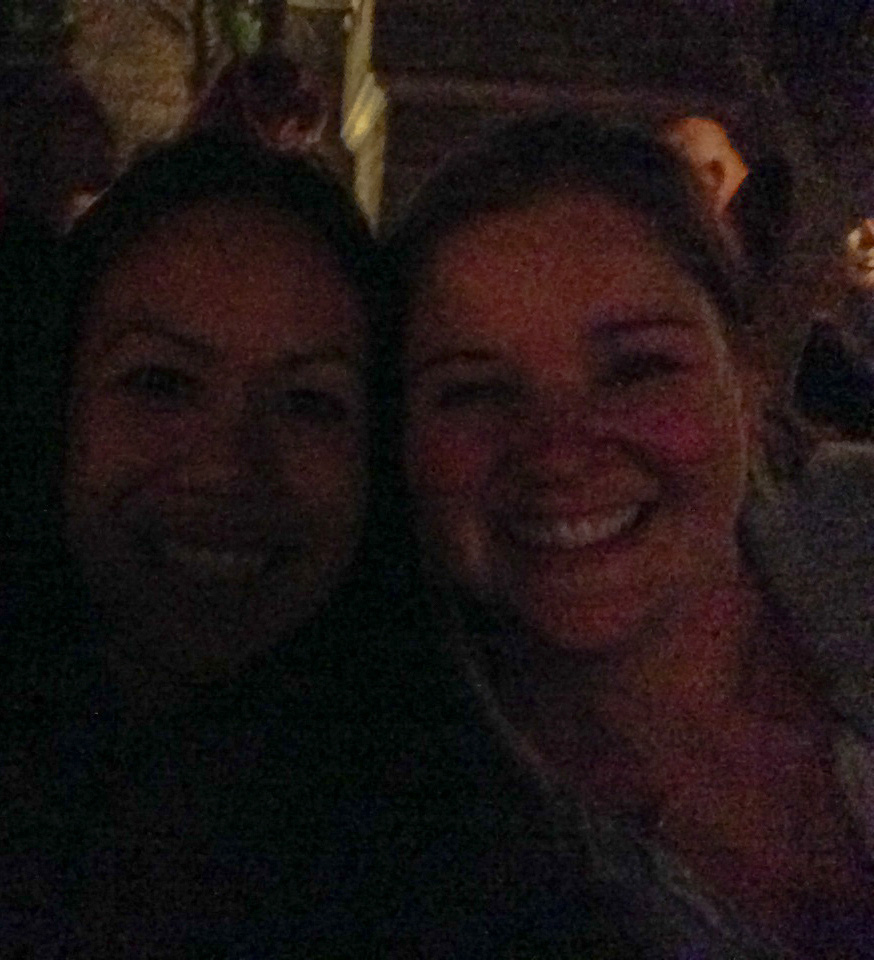 Haha – the one shot of me and Maria – We're waiting in a line in the dark! Oh well – too busy having fun.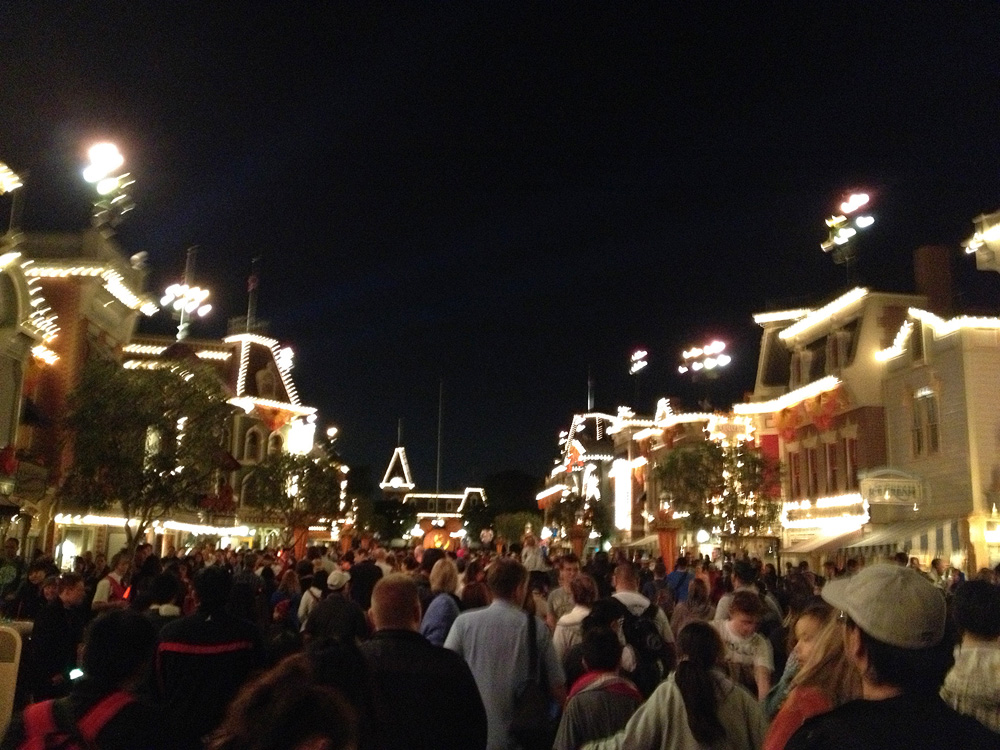 Mark snapped this as we were heading out. What a day! (Shannon and family call it being "Disneyland Tired". I'm adopting it.) But we were so lucky to be able to join in the Kelly festivities! We enjoyed our happy Disney day so much!! Until next time?? I will never get enough! :)