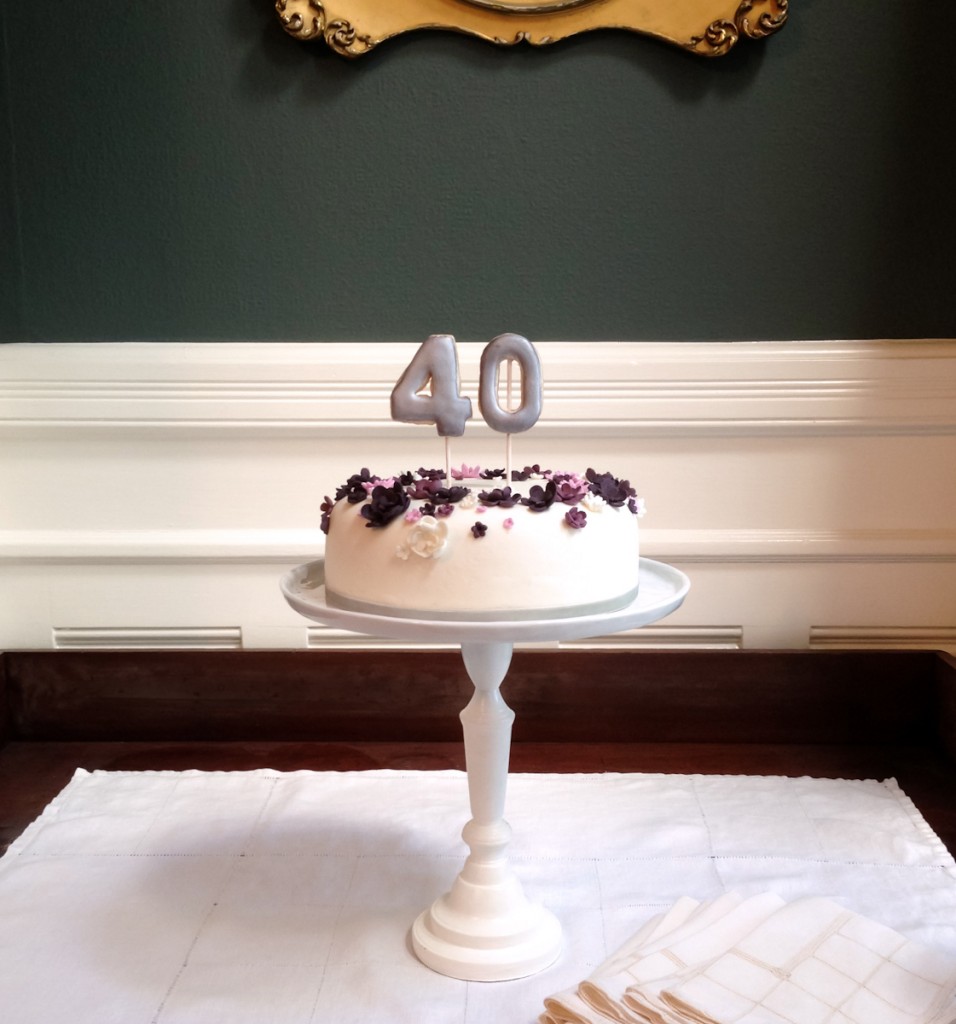 What a pretty cake!
And know what else was awesome?
We managed to fit in a birthday dinner together. (And on time – birthday month counts!)
Old friends are good like that.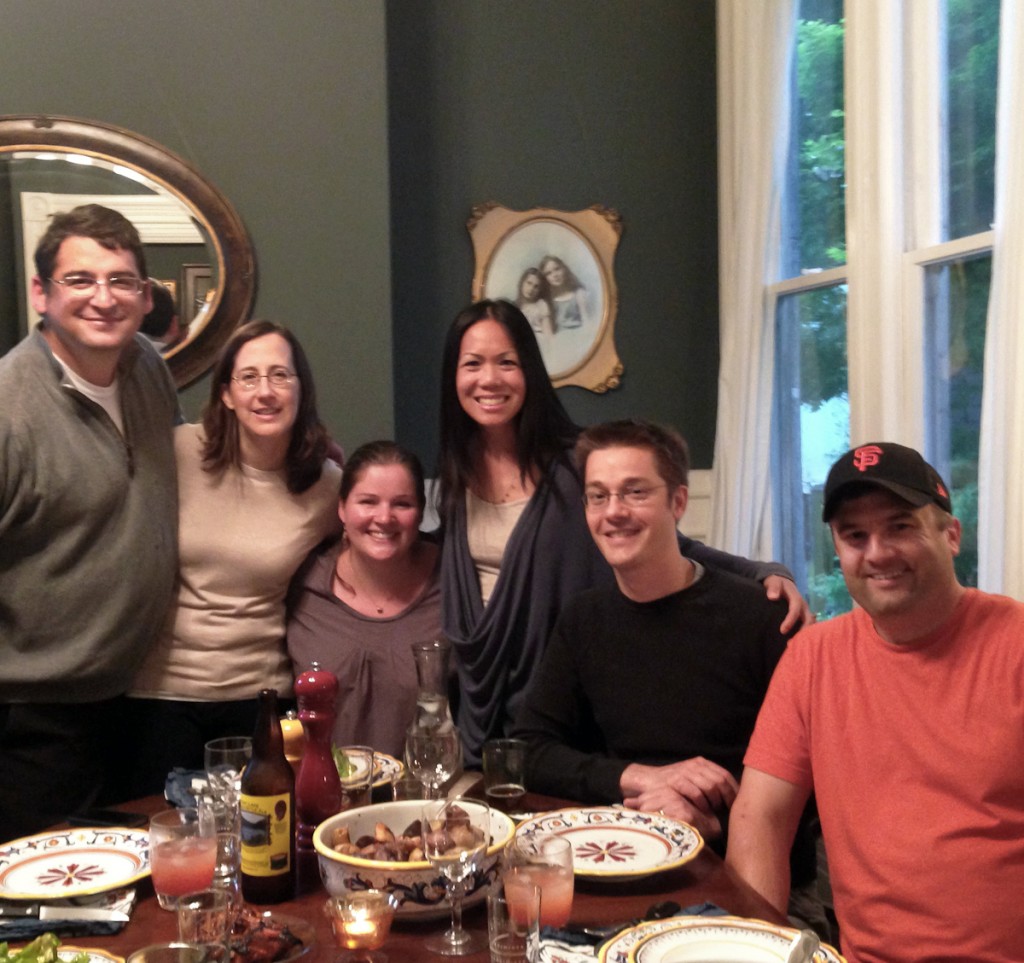 Awww!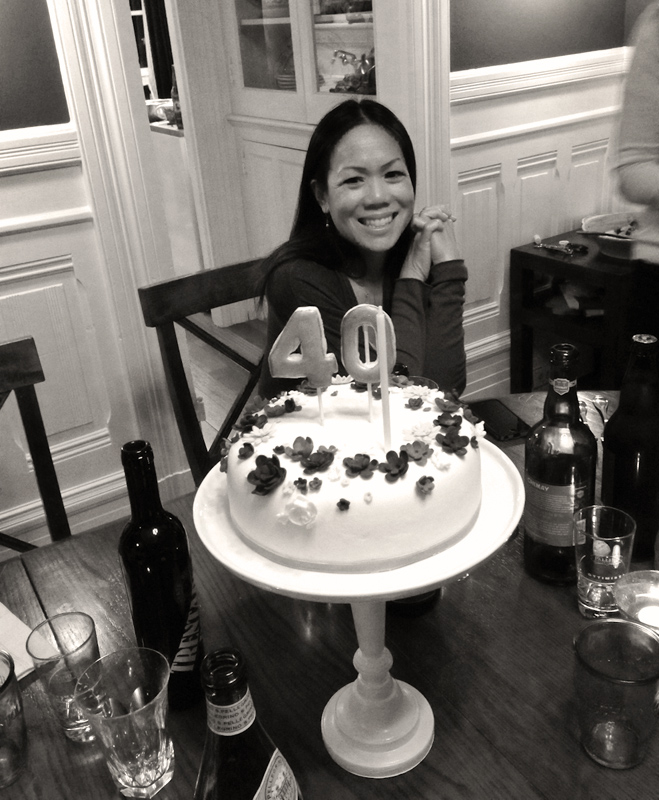 The 4-0 are iced sugar cookies! so clever.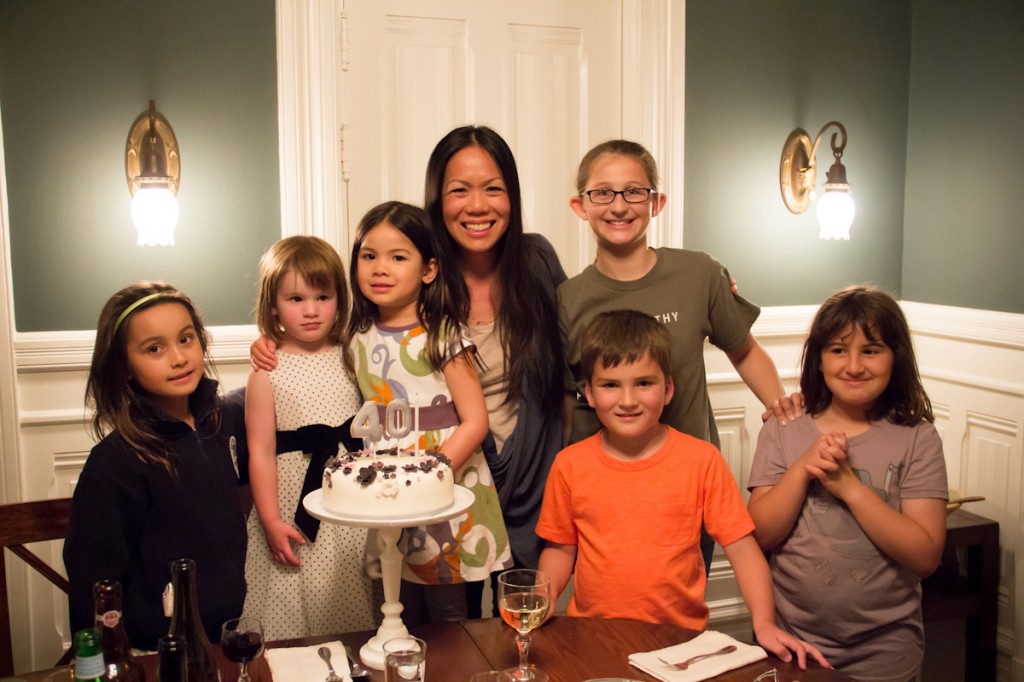 Can you believe how big all the kids are getting…

(my piece.)
The cake was delicious. Sweet Kiera rocked it. Of course. ;)
And one more thing…
You may notice a couple of website changes – The mobile version is different/hopefully better, and for the desktop, the photos in this post are a little wider – Going forward we're just 'expanding our waistband' a little bit, so-to-speak. Must be too much cake! ha ha.