This was super fun. We got great weather, and we ran into all kinds of friends. Sometimes, raising kids in San Francisco doesn't feel so "fringe".
The event was really well organized and we are excited for Oscar's first game tomorrow afternoon!
This is what we drove up to: the staging in the Presidio's Main Post.

(click any of these photos to see them larger)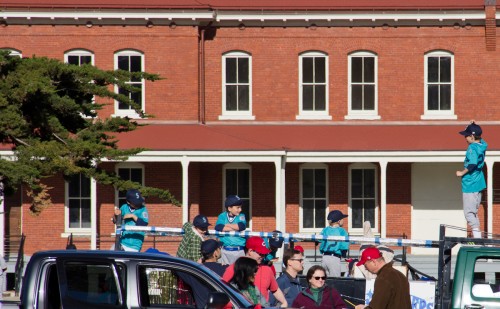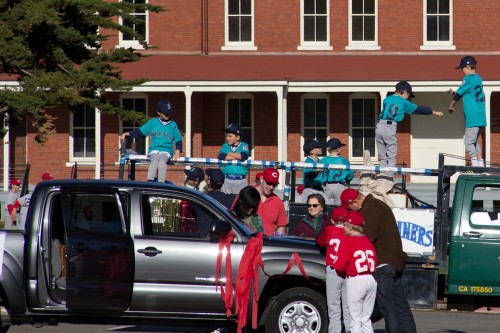 I love that he looks like such a little baseball guy, leaning on the rail like that.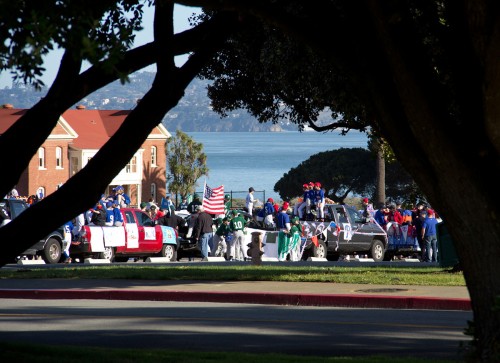 There were gorgeous views everywhere.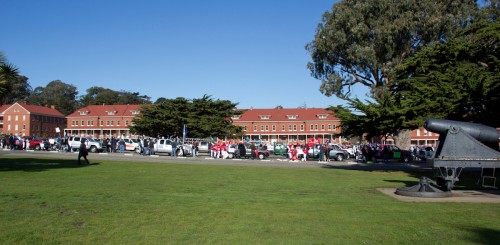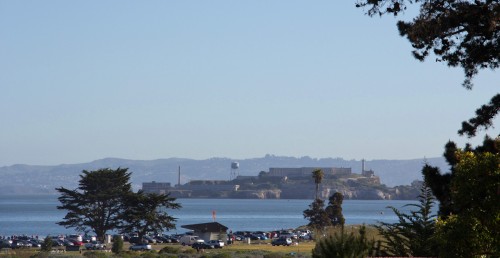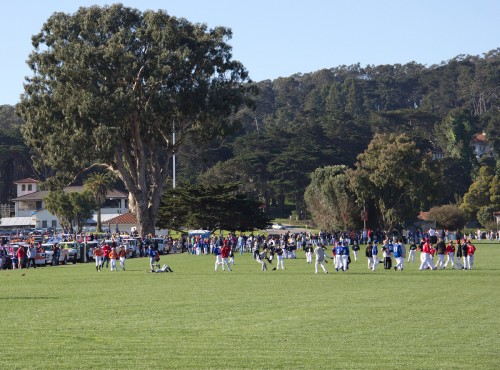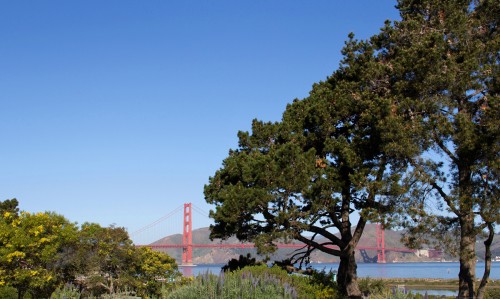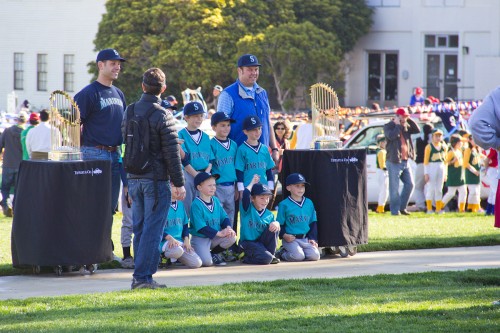 Another Spy Pic – we will get the pro's photo later, but HOW COOL IS THIS!?
Here is the video Mark took as they drove by on Union:

and then we caught them on the flip side, on Chestnut: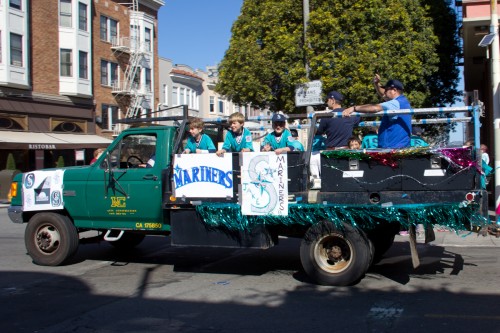 (SO cute.)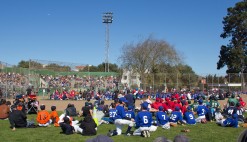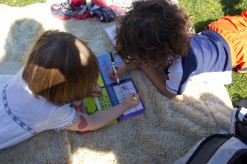 The ball field at Moscone where they had food, thankyou's, LouSeal, jumpyhouses, etc.
Lucy and Taj keep good company.
Go Mariners! :)