I really like this day at school – it's executed extremely well, and everyone gets to enjoy a great day. Last year I volunteered to be a chaperone of a group, and was happy to do it again!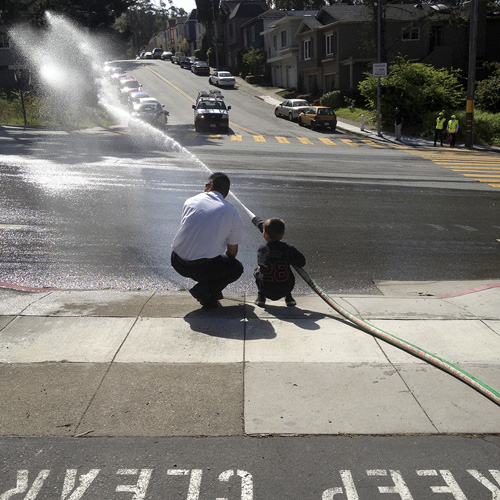 SFFD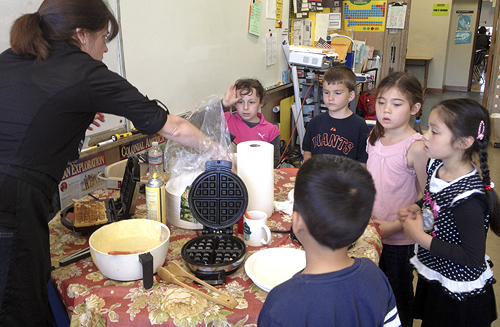 Waffle making, and eating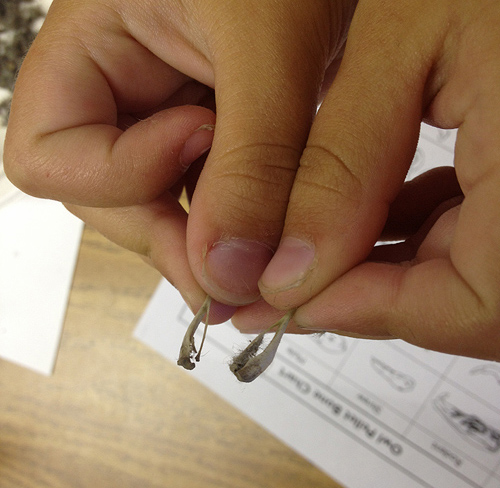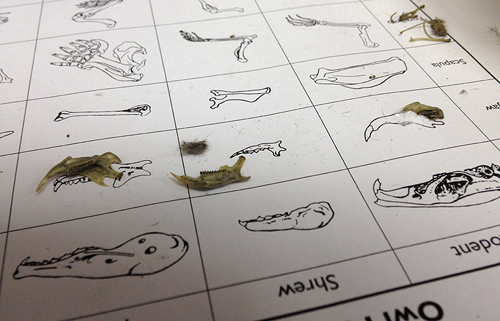 Nasty: "Owl Pellets" really means rodent remains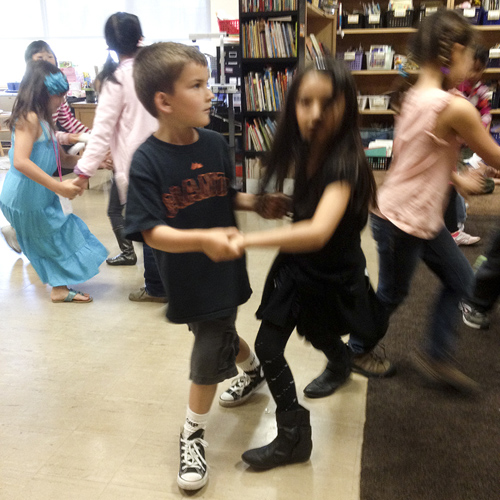 Salsa Dancing with Barbara!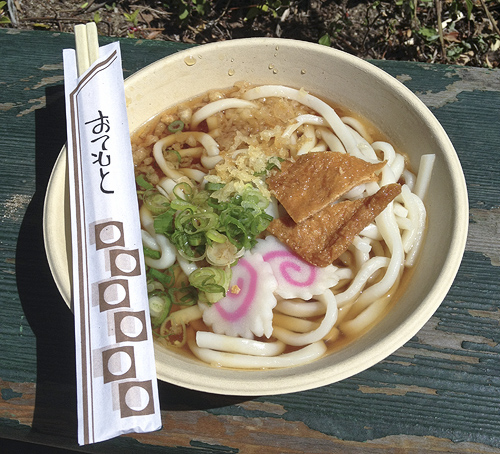 The parents get treated to the most delicious udon, made by parents on site.
Oscar did his first Egg Drop, with Brayden!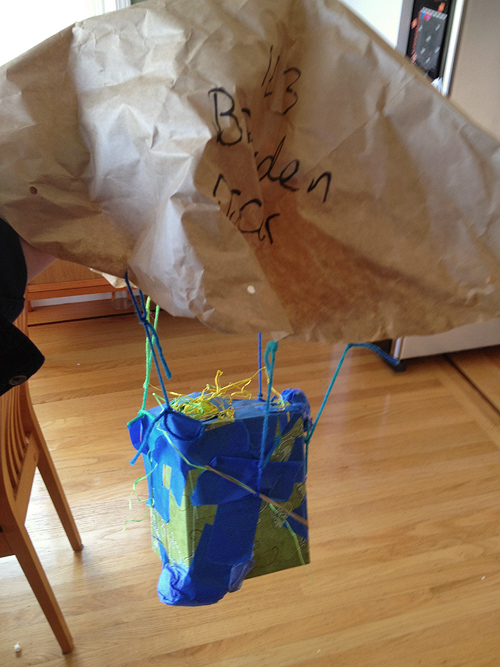 This is the entry, made 2 days earlier.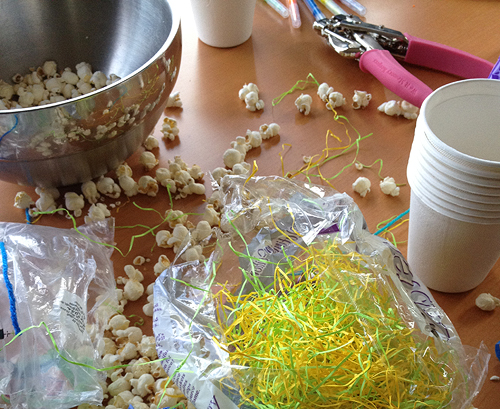 This is what's inside
I didn't hang around for the actual drop, but here is the text info between me and Brayden's mom, Belinda ;)