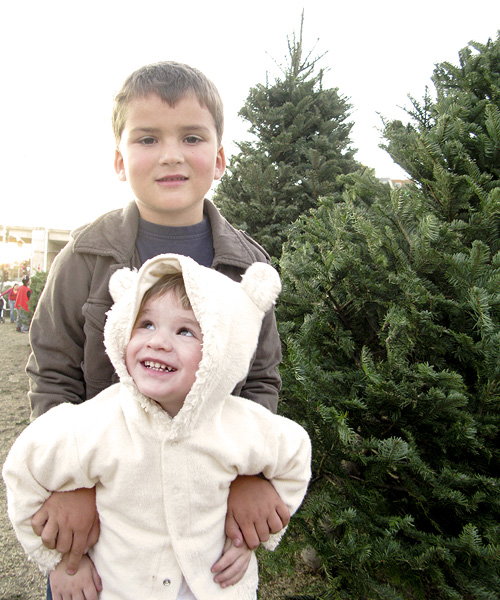 Really, Oscar? Nice smile.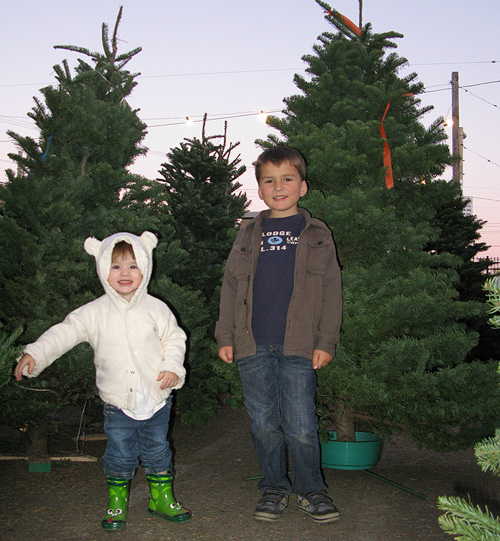 Lot Numero Dos
_____


We 'Re-Fuel': Grown-ups eat burgers, Oscar eats chocolate shake, and Lucy eats ketchup.
_____
Back on the road again.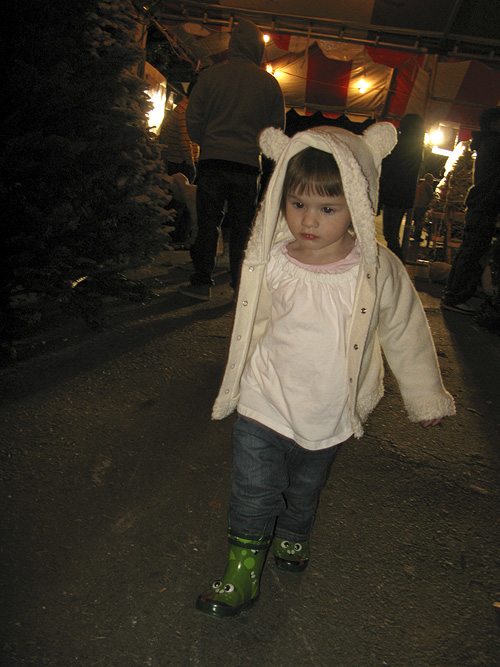 3rd Lot determination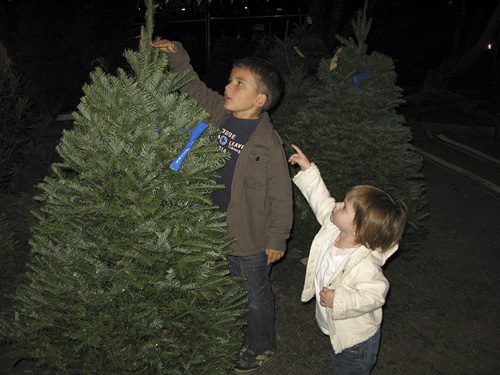 4th lot, the Emerald Forest on 19th and Sloat ("hey, we're back in SF!")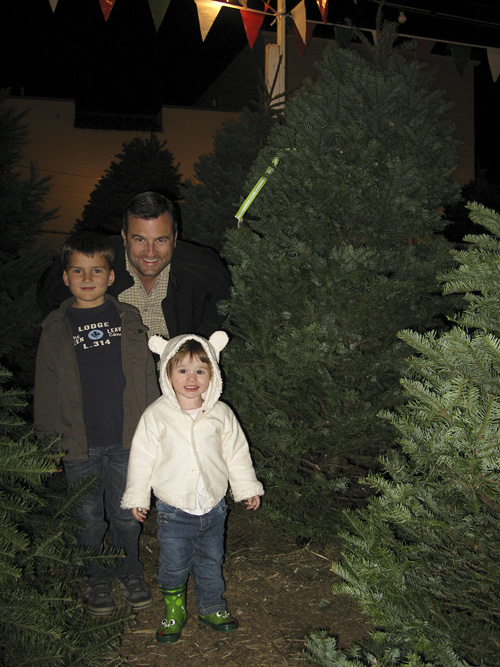 Success! (Tree not pictured)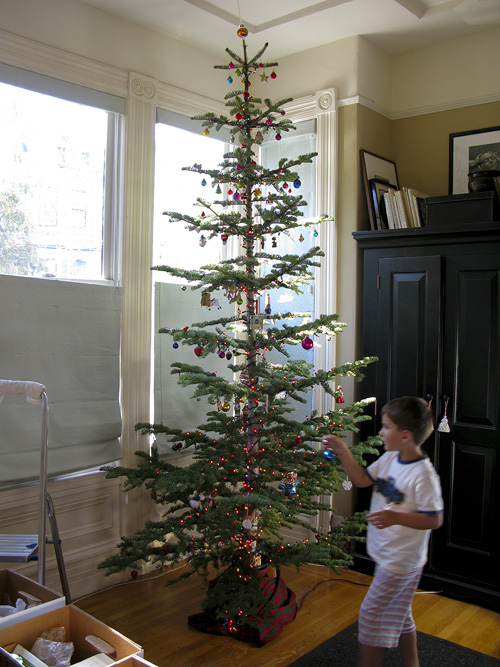 Finishing touches in the morning
Ps. Here's last year's post.