If you don't want to hear another word – I totally understand!
You can skip all of this.
Still with me? okay :)
So I'm a little clearer headed this morning. (ha ha)
A new day makes everything better.
I saw Oscar itching his head and since I'd been itching too, I said this is ridiculous – maybe we do have lice! I'd had a couple of people 'have a look' on my head, but they're really hard to see.
I combed casually through Oscar's hair and found a little, teeny, tiny lice bug! Gross!
So we went, – all 4 of us – to the Lice Fairy shop. http://www.hairfairies.com/
(I'd seen them on TV – an episode of Dirty Jobs with Mike Rowe)
It's expensive, but that's the only bad thing I can say about it. The shop was nicer that I was expecting. And when you're a clueless, naive rookie, like me, you need help!
Even if I had been able to work on Oscar, Lucy and Mark, who would have done me?
And the key is you have to get all of it. Every last little egg.
It turns out we all had it, with Oscar the worst, followed by me. Mark and Lucy barely had anything, but that would have changed in the next couple days without treatment.
We were there for hours and hours. That's how long it takes. Lucy was so good in the chair! That was another thing I was stressing on. But she kept looking over to me and I was in the same situation. So she must have figured it was fine with her. That was such a surprise to us. She just sat there watching her Dora video. The Technicians were really, really nice, regular, sweet people. I remember feeling so happy they were helping me!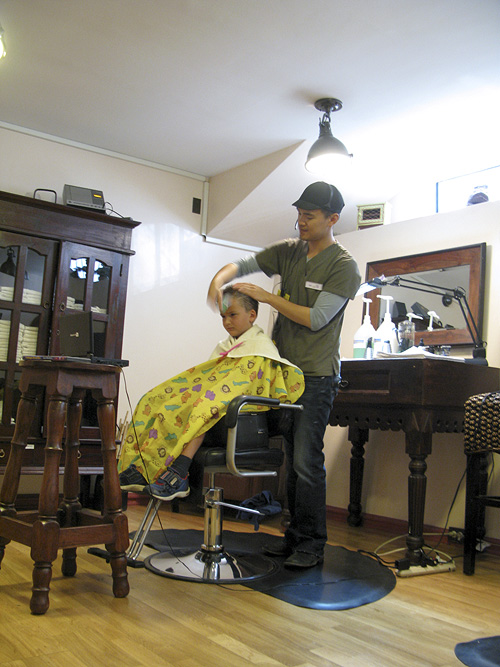 The other trouble is that it was "picture day" at Clarendon. We didn't want Oscar to be absent from his class photo! It's always so sad for the person not in the class photo – like they aren't really in the class. Mark called the school, and they delayed the photo for about an hour. We pulled Oscar out of the Hair Fairy session with a half hour of combing still to go. Mark drove him over to the school. He went straight into the auditorium, into the bleachers of the group photo, click, then straight back into the car, back to the hair shop. It was one small military maneuver / miracle.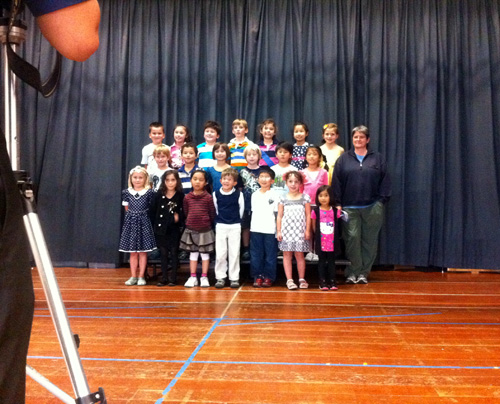 So today I'm just trying to feel normal again. My head is still itchy, but supposedly that's normal. I don't think my scalp is happy with me. I just keep telling myself the worst over, it's all going to be fine. And I'm in the process of doing lots of laundry.
The lessons I learned are:
1. have a lice comb in the house and check your kids every two weeks. It's Worth it!
2. Keep you phone charged – (I finally got Mark's old iPhone!) You never know when disaster will strike!
3. The school doesn't take an active roll in prevention – it's up to us entirely. Every family for themselves. They didn't even tell Oscar's classmates' families about the problem.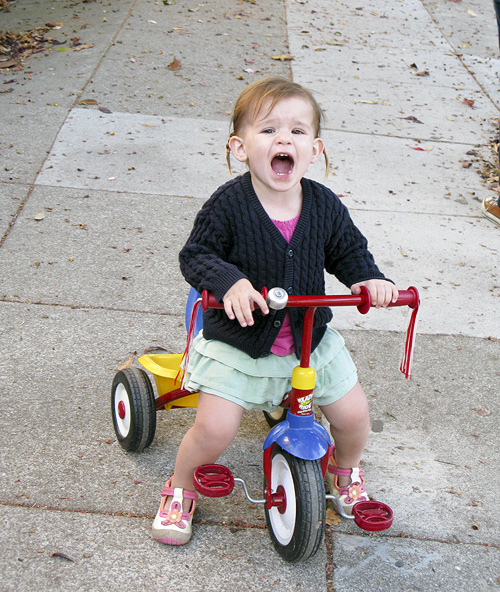 This is how I felt too! (but check out the cute pigtails…)
FYI The actual lice info is on the website. My plan for the future is to comb my kids myself, and then if I'm worried or suspicious, get a $30 check of my head by the shop. Piece of mind you know?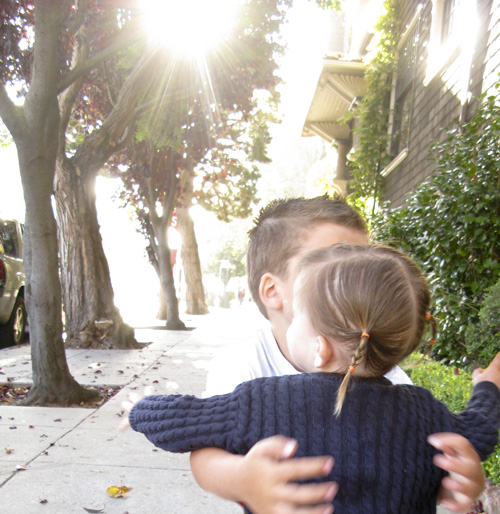 Everything's going to be okay