(I love this!)
Madie is all set up in her new job as a Pediatric Nurse Practitioner in the Pedi-Prepare Clinic across from the UCSF Children's Hospital. She checks kid's histories and health before they are admitted for surgeries. She has a beautiful office suite filled with toys – needless to say Lucy enjoyed the visit!
It's not in the photo, but the wall to the left is Full of books and toys: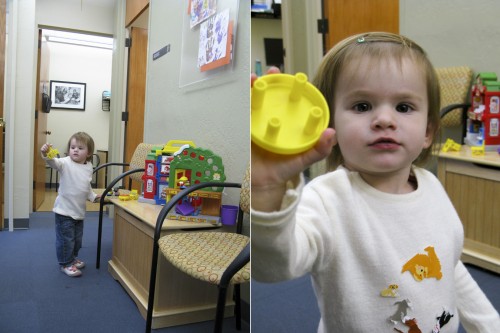 We had lunch at the kid's play table. We chatted. I got to meet Madie's bright and charming colleges. I was totally impressed with the whole set-up! Pretty awesome!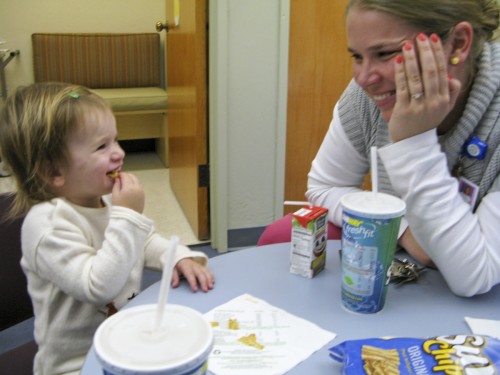 Lucy and I took the 6 Parnassus (Muni Bus). She loved the trip there and back – it was her first bus as a big girl. I forgot to take a photo (shoot!) but here she is walking home: