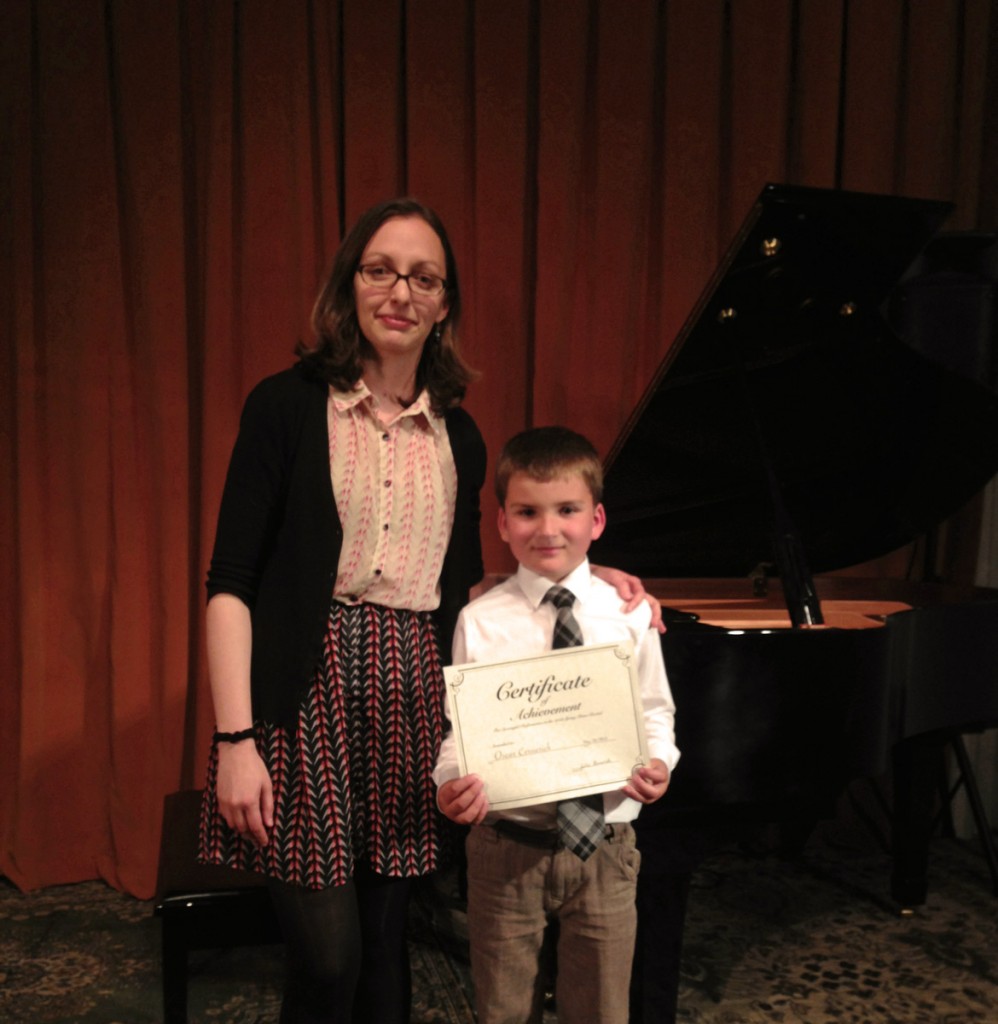 Our little descendant of Schubert. :)
Oscar did a great job performing for an intimate gathering of families.
The recital was held at a music school in San Bruno, and the students played on a grand piano.
The next concert, in the winter, will be in a bigger room so we can bring family and friends.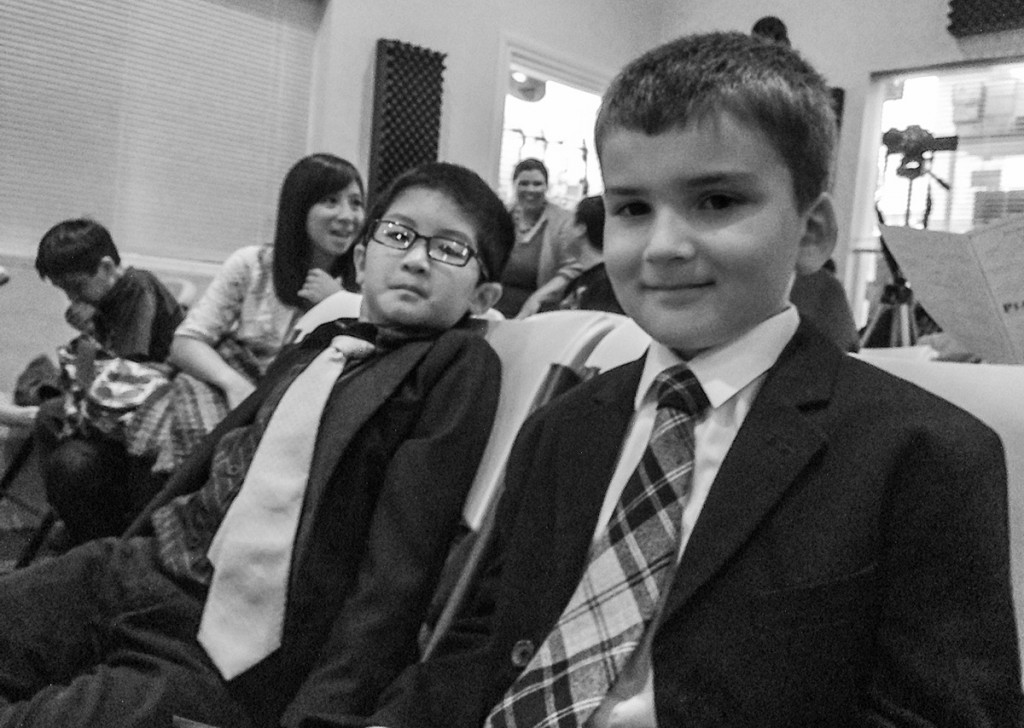 The boys are a little nervous before the recital begins..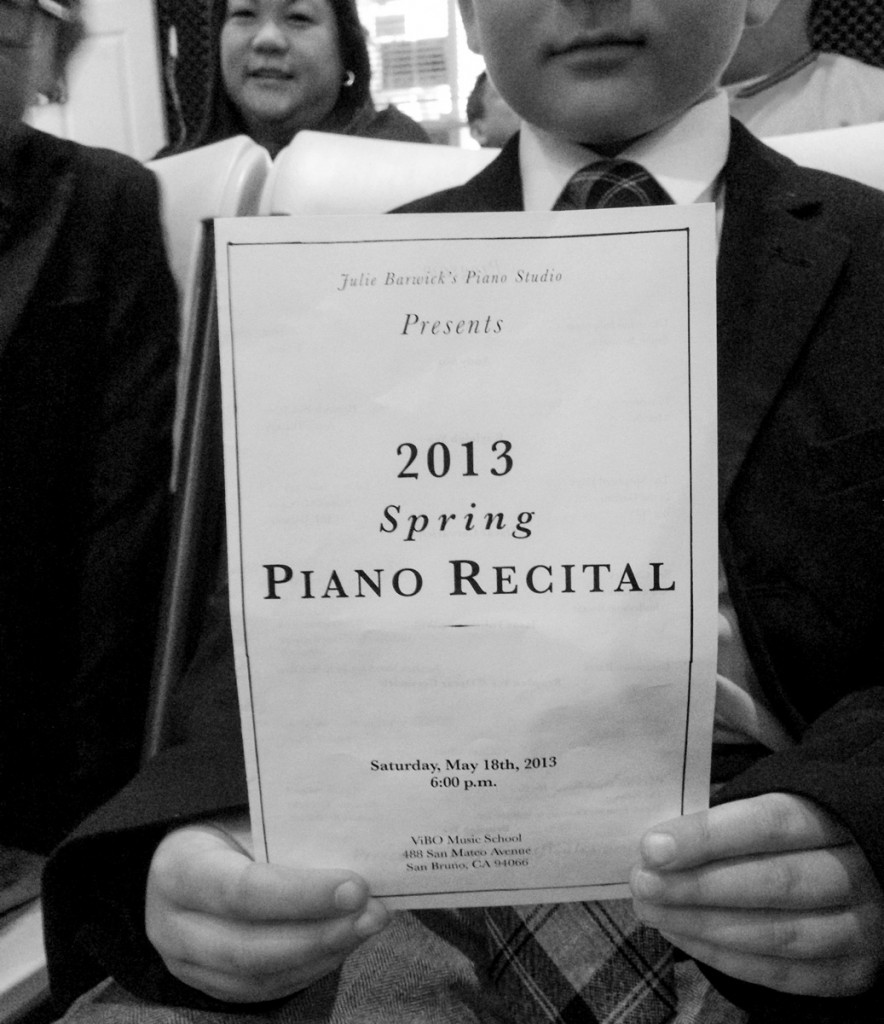 The program makes it official.
Oscar's first piece is titled "Shepard Plays":
This song, "In The Garden" is his most difficult (and he did it great!):
Here is his Duet with Brayden:
(Thats Brayden's dad also recording.)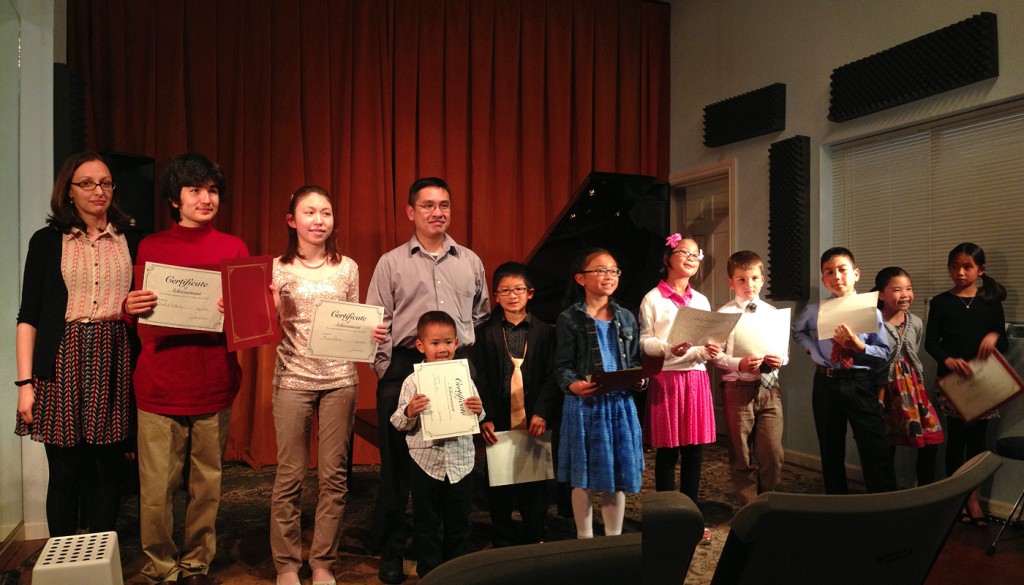 All of Julie's talented performers. (Not all students were in attendance).