Click to see larger. Shot on my back with my iPhone.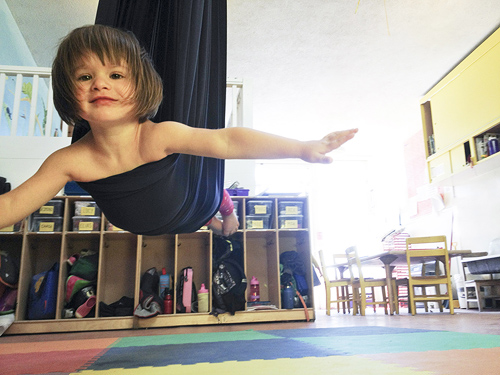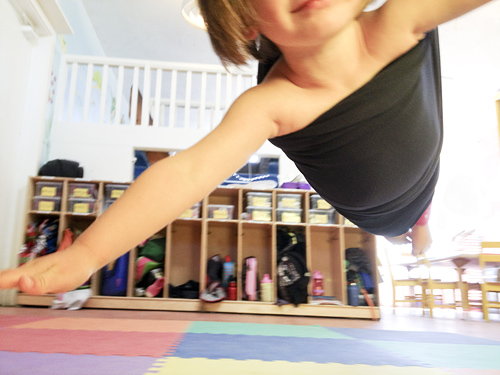 What's not to love!?
Lucy has made some sweet little friends. We're going to have a playdate this weekend with Vicky.
Here's the two of them, matching like BFFs: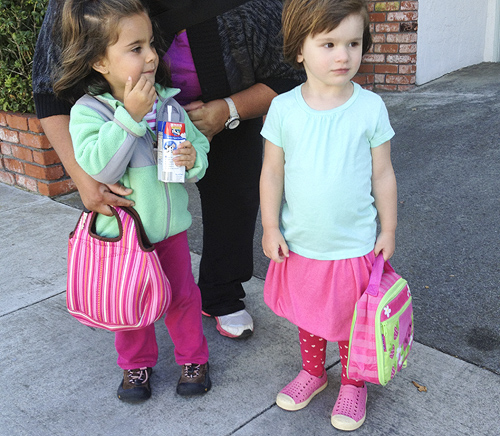 I had a "buzz" with Lucy's teacher Kaile, and all is well. "She made the transition to pre-school really fast!" We're encouraged to promote independence by having Lucy do more little things on her own, especially re: potty training.
I asked about Lucy's major new friendship with a Pre-K boy, Domenic. Everyone seems to think it's going well. If there was anything off, then I trust Kaile and Maria and Any One Of The Awesome Teachers would tell me. So I'm really happy – he's a sweetheart.
Here's Domenic, Giulia and Koko with Lucy on Bike Deck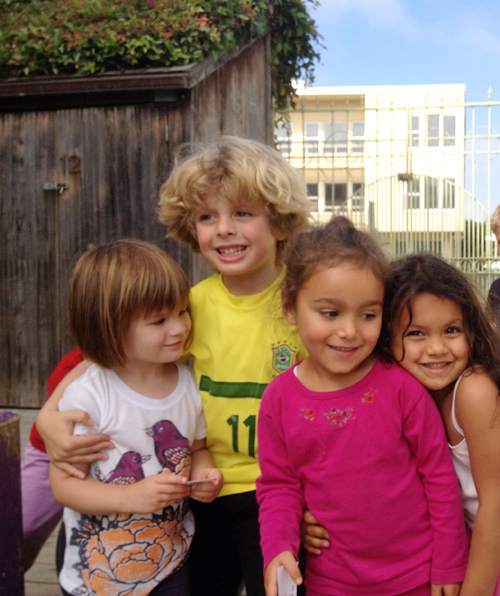 And P.S.