It's Orange & Black day at Clarendon, in honor of today's Home Opener at Pac Bell.
(I mean AT&T. ?)
Anyways, Oscar abruptly changed yesterday's haircut plans when he heard – (and the Mohawk got an extension), so he could sport it one more day. With his beard.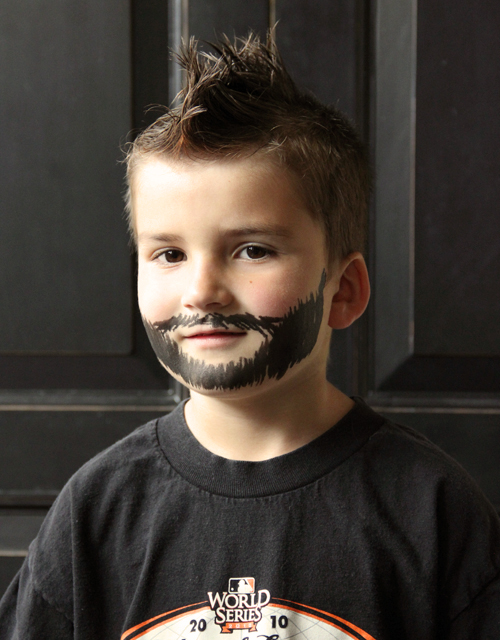 You may remember last year's photos. I love them.
And of Course, Lucy wanted in one the action.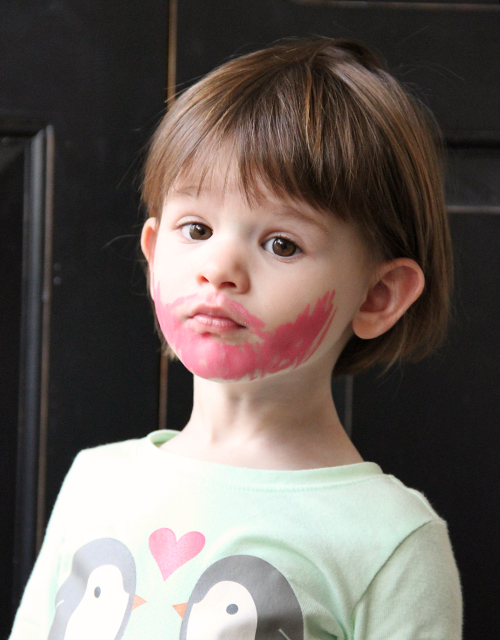 Brian Wilson is completely rediculous, but it's all in good fun. He was in typical form yesterday for his first save of the season, as the Giants took the rubber match from the Rockies 4-2. But not before he walked a guy in. "Are you not entertained?!!"

P.S. Oscar got some new kicks too: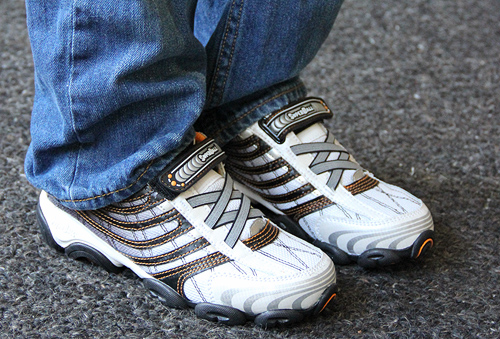 Go Giants!
pps one more…