Click any of these photos to see them larger.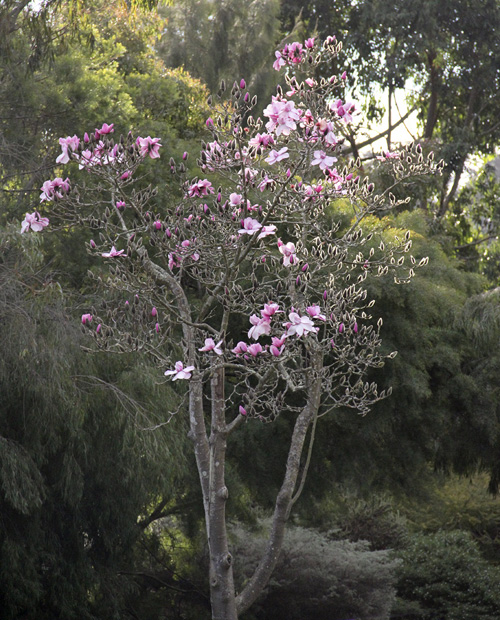 Yesterday was my first sighting of a tulip tree in bloom. I didn't have my camera, so I made a point to come back today. These trees are my favorite, in the whole world, along with Redwoods (duh) and Cypress. And Ginko, and Japanese Maple. And Fig, of course, and Meyer Lemon. Can I say White Oak too? But really, how can you top hundreds of giant pink flowers in trees, all around the city? For the month of February, Tulip trees are my favorite.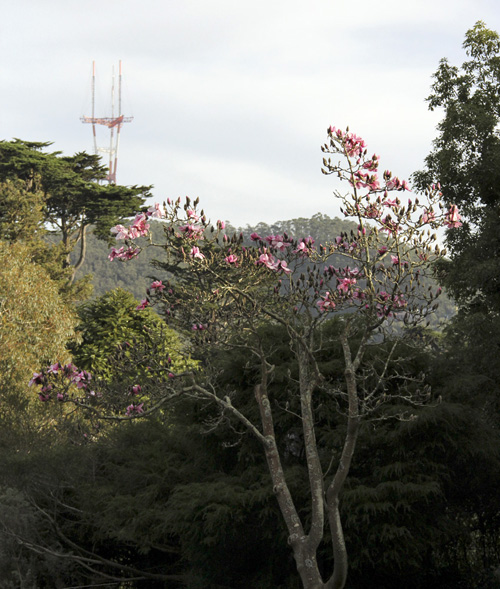 I just looked at Wikipedia – the common name is Tulip tree, and they are a member of the Magnolia family. This one is right out side the front of the arboretum, on JFK.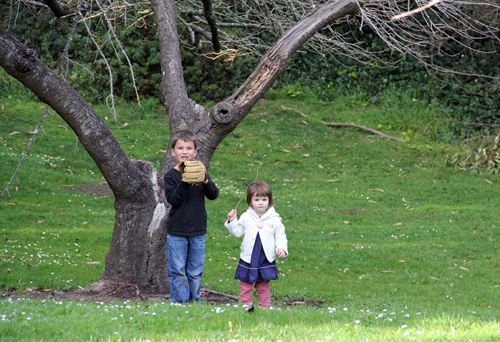 Oscar & Lucy didn't mind the detour after school. The weather was really warm. They could have been in short sleeves.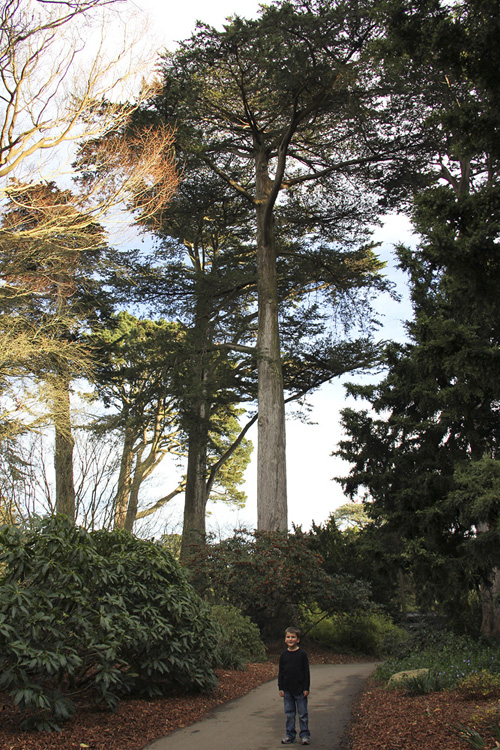 We walked down a path behind the Japanese Tea Garden. Lots of Rhododendrons (are those trees? if yes then they are on my list too,) but they aren't blooming right now.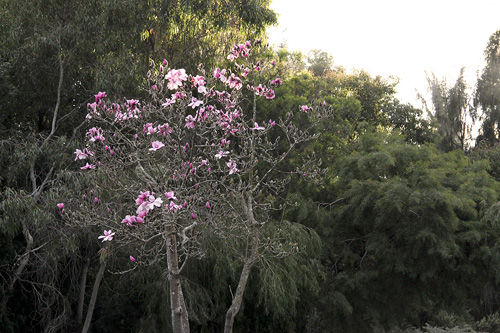 Here's to more afternoons wandering around Golden Gate Park.