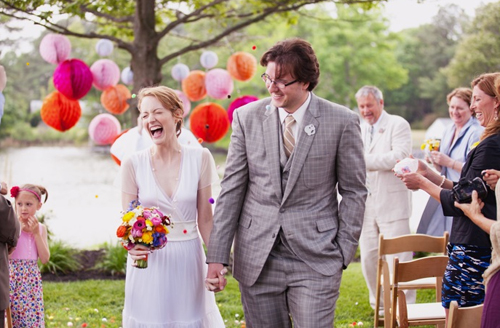 I just saw this blog post and I'm laughing.
Oscar & Lucy have Pom Pom Wars all the time. (me too) (Lucy, "me three!")
I Never thought to have one at a wedding.
Throwing pom poms is a lot of fun. They throw really well, and don't hurt, even when you get nailed.
We first discovered pom poms when Kristi mailed us some for Lucy's first birthday.
Now I try to keep some on hand for whenever the mood strikes.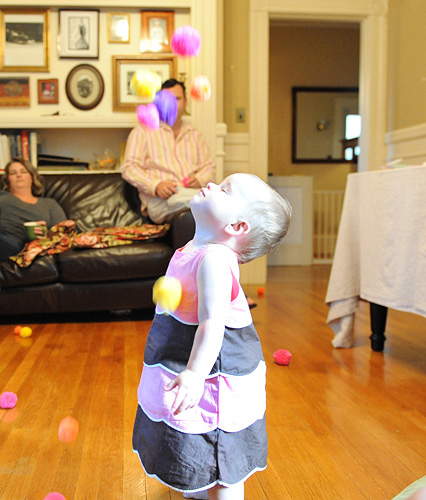 (these are the bigger size – my favorite for pom pom wars)