click photos to enlarge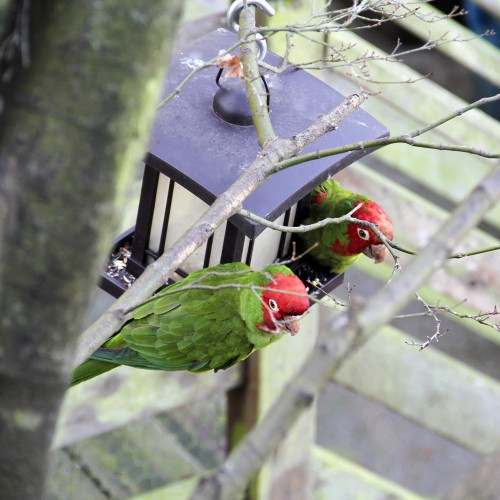 Every time I get mad that the neighbor is feeding the birds, I soften up a bit when I see the parrots visiting. It's been 20 degrees at night.
The usual little birdies were irritated, and waited impatiently nearby: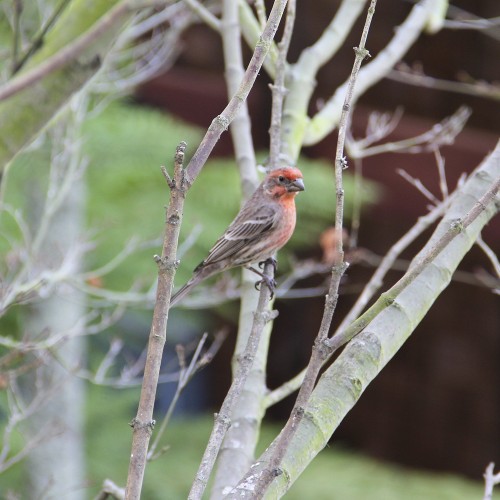 The pair look out for each other while they eat.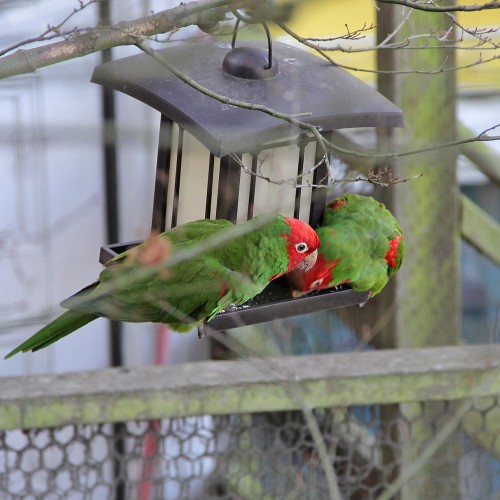 This is the tree they hang out in (it's dying, but they don't mind). Check out the dude – he's communicating with me, but I don't know what he's saying.