And the horses and "cowses" :)
Jane's horses are the bay, named Marcus, and the grey, Ringo. They're adorable.
This is Shingle Springs, in the El Dorado foothills. It's beautiful country! We watched the Niner game, and fed the horses some carrots. We went for a little walk to see the sights. It was great to get out and see the place. I hope to visit again soon.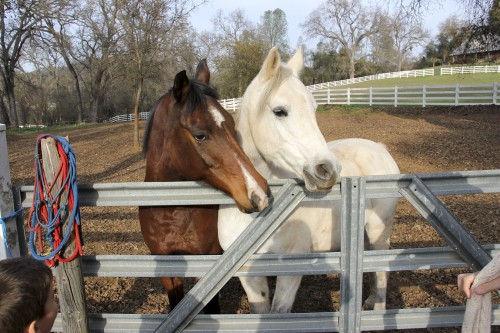 Ps. the picture below of the grey horse running in the afternoon sun is Nana's favorite, named Luke. She walks down the road to see him every day. He's running to come see us and have a carrot!